We walked through the rows of plants to a clearing near where the Youth there live. The farm is called the Fountain of Hope and it as founded by the same lady, Mama Rosie, who founded the children's home. The point of it is to give the kids who are 18 or older, and age out of the children's homes, a place to live. There, they get to learn how to lead a life by themselves, and it keeps them out of gangs and away from drugs and violence. 
The puppies were all tumbling around in this little clearing by some picnic tables, and when they saw us they ran as fast as their little legs could carry them over to us. They are so TINY! I couldn't even believe what I was seeing, it was like my actual dream come true. Most of the fifteen came right to me, because I was a new face for them. They were climbing over each other to try to get into my lap and they were making these little barking noises and they were just so PRECIOUS! I almost cried I was so happy. They're the sweetest things I've ever seen in my life, I just wanted to cuddle all of them for the rest of my life. I have so many pictures and videos of them to show you. My heart was so so happy.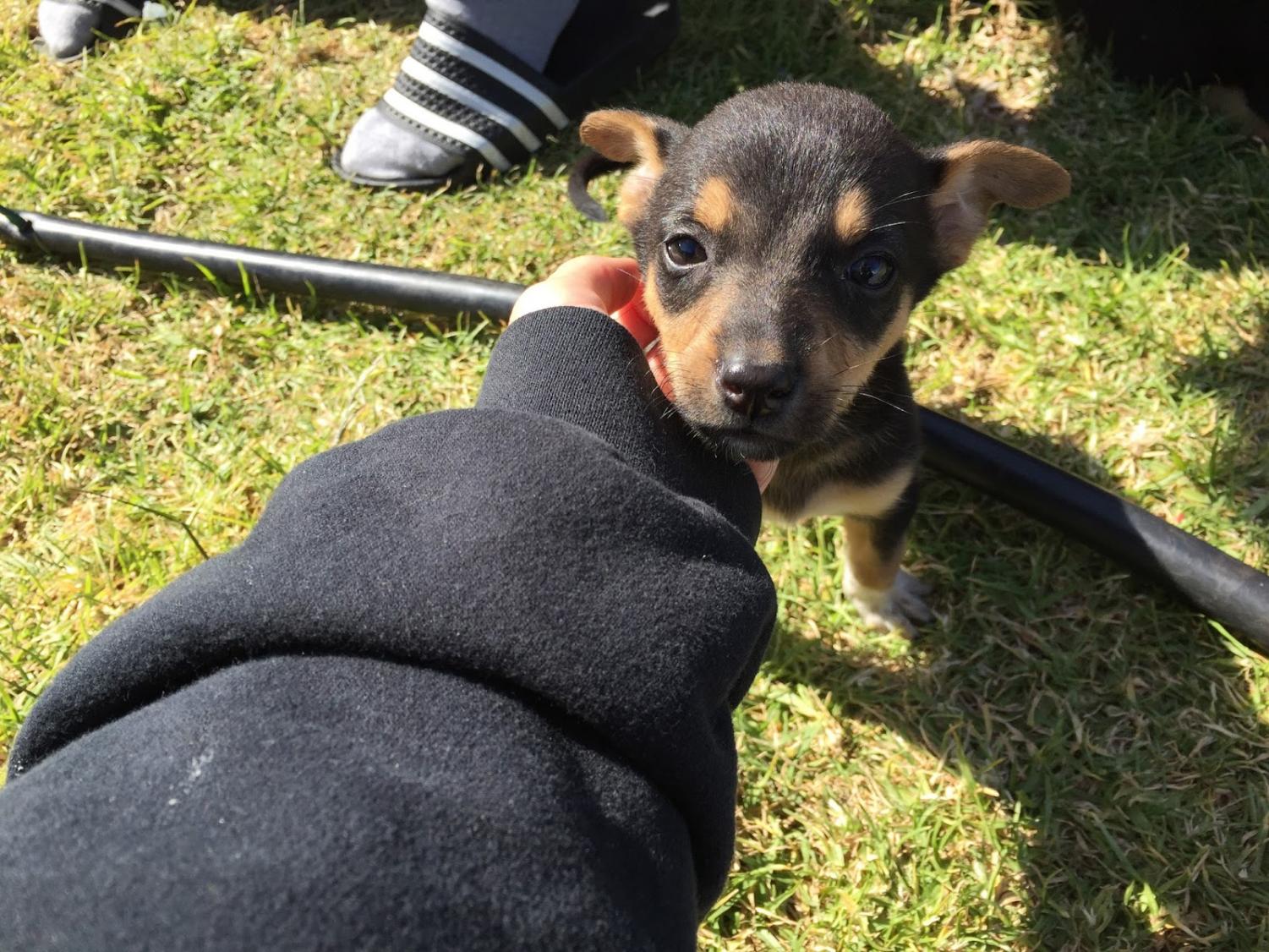 Later, after we FINALLY left the puppies (it was hard to walk away from them), one of the smallest ones showed up at the door of the apartment. Apparently she comes all the time, and she's the only one that knows the way there. She is so sweet and tiny, they call her Nug (NOOG). We played with her for a little and she fell asleep right in my arms, which almost made my heart explode. Then Klara and Feline got back from the store, we helped them put the groceries away, and then we headed to Kalk Bay.
It was only about a 15 minute drive to get there, and it was so nice out with the wind blowing through the open windows. Kalk Bay was SO cute! There's a harbor there, and there were all these colorful boats docked there. (I'm mad because I just realized I didn't get a good picture of this). There were shops lined all across the street that was next to the water, and there were restaurants and little marketplaces, too. We explored the shops for HOURS. They weren't normal retail shops, they were little local stores that sold really cool South African items. I bought this cool, African style shirt and a headband.  
One of the stores we went to was a vintage store, and it sold a giant collection of just old items. It had everything from bottle openers to old scales to old phones to toy cars to pictures to coins. It was such a cool place, and you could just feel all of the history tucked away inside of it. Frank Sinatra crackled through the speakers the whole time we were in there, and I felt like I was transported to another time. I loved it so much, and we stayed in there for so long just looking at all of the items. It was awesome.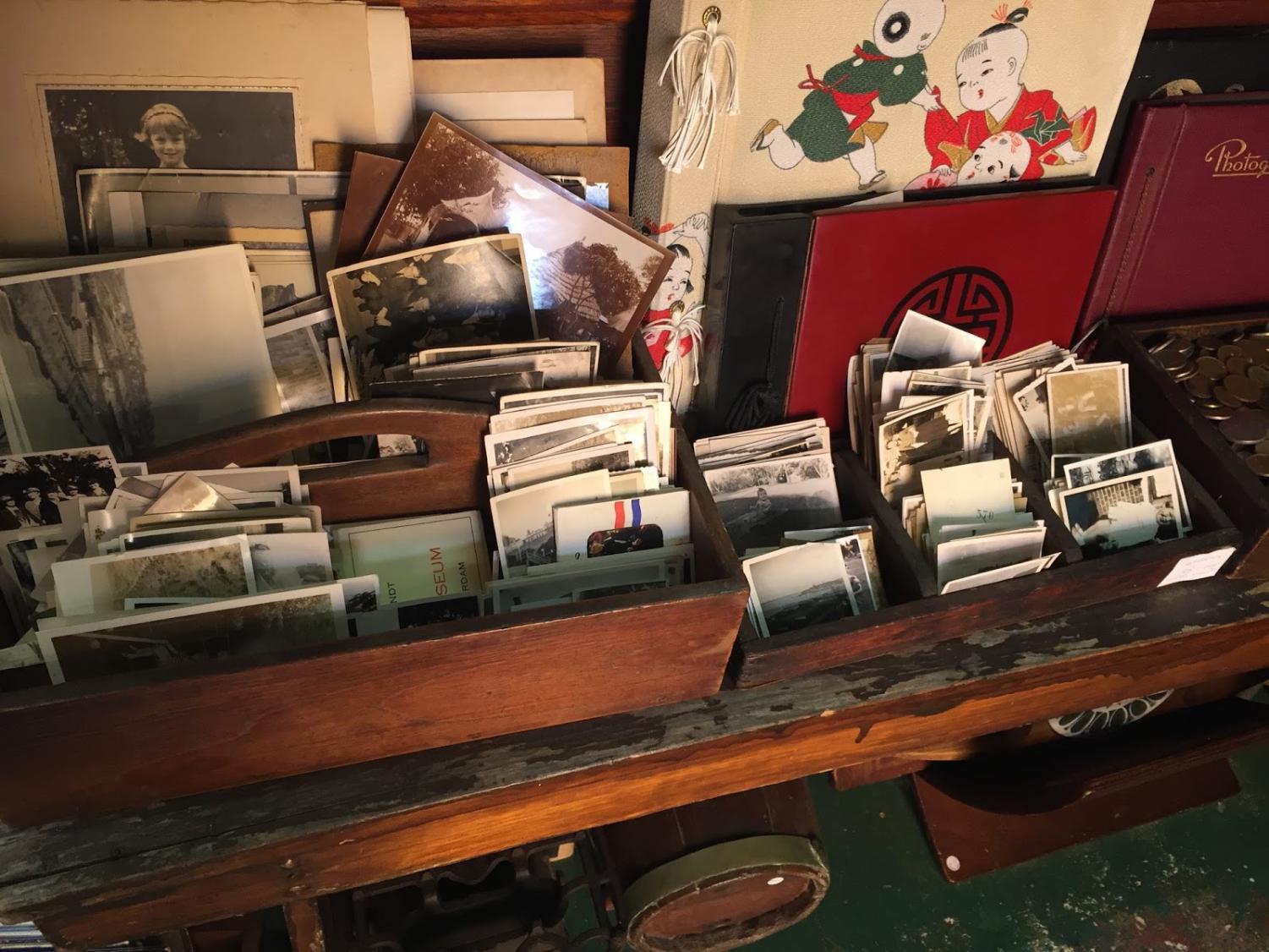 We got ice cream after that, and I was really happy because I haven't had ice cream this entire trip, and I think that's the longest I've ever gone without eating it in my life that I can remember. I got pistachio, and it was amazing. After that we went to a natural pool. It was this AWESOME pool type thing that was right next to the ocean, and it was filled with real ocean water and had a sandy bottom with plants growing in it and small fish swimming around. It was like an infinity pool with the ocean, and it had the most beautiful view I've ever seen. Some of the girls went swimming, but I politely declined because the wind from the ocean was really cold and so was the water, and I had absolutely no desire to jump in there, despite how beautiful it was. We sat on the rocks there for a while, taking in the view and watching the others swim. Then they dried off, and we headed back to the cars to go back to the farm for dinner.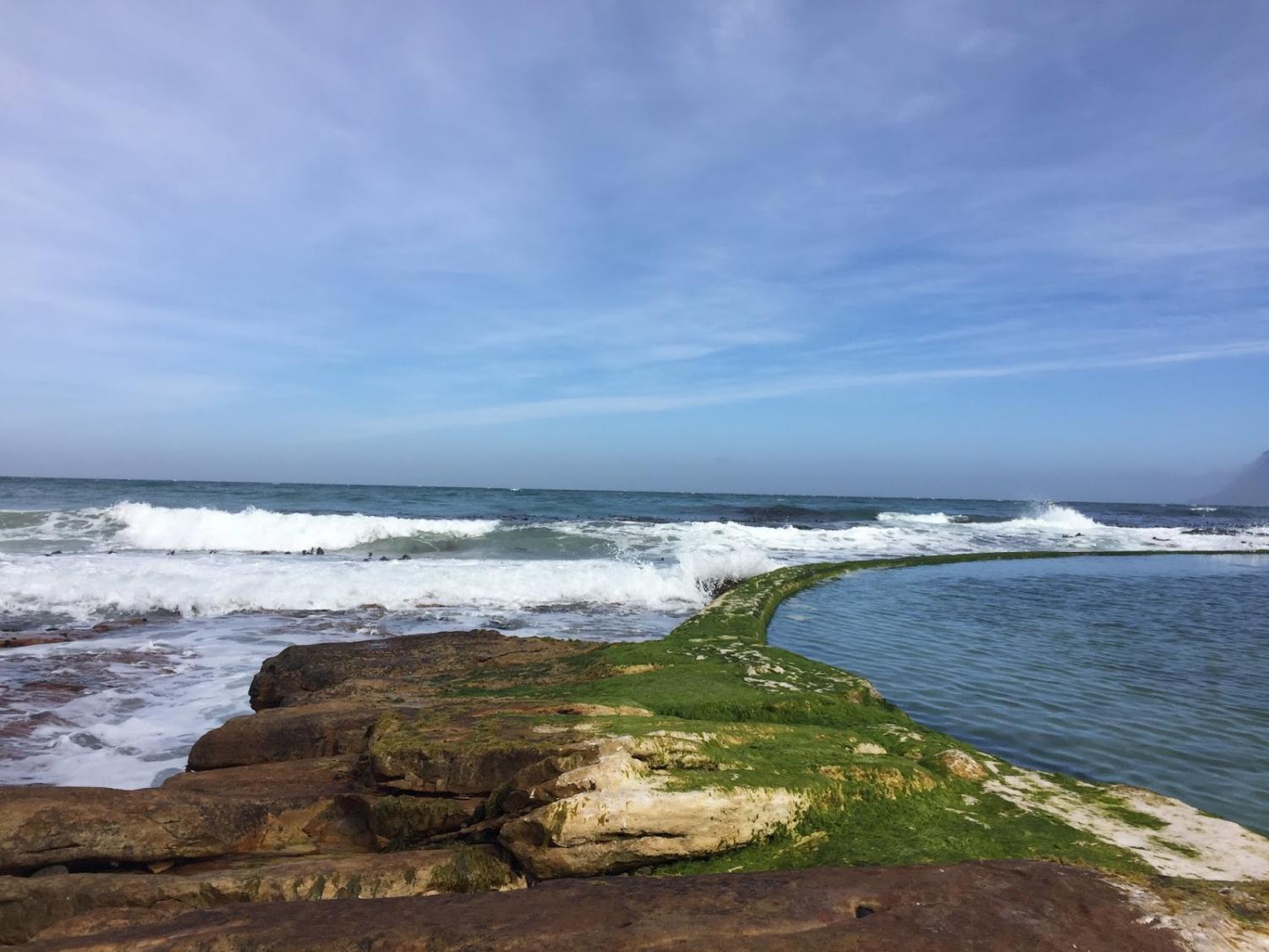 We had met up with a few other volunteers from Klara and Dilay's organization, so they were going to join us at the farm for dinner too. We all drove back, and then we got a real tour of the farm and all the plants that are grown there. On the way, we literally picked the lettuce we would use to make salad for dinner, and I though that was so awesome. They never have to buy vegetables, because they can just pick them fresh from the farm. Then we showed the other volunteers the puppies, and they of course fell in love with them immediately. We took almost all of them back to the apartment with us, and we all snuggled with them on the couch until they fell asleep, while Klara and Feline cooked dinner. The puppies are the sweetest things in the entire world, and they made my heart so happy. I now 100% understand therapy dogs, they can truly make you forget about any sadness your feeling by just looking at your with their sweet eyes. 
For dinner we ate avocado pasta, fresh salad, and bread. It was delicious. I had just met over half the people at the table, and I talked to them more than I have ever talked to the people from the lodge that I had been spending my last two weekends with. It was such a nice change, and I felt so happy and comfortable. It's nice to have people I feel like I can really call my friends here.
After dinner, I ubered back to Cape Town, which was kind of far so a little more expensive than usual (Sorry Dad!) but it went fine. I wanted to stay with them for dessert, but I didn't want to uber for that long too late at night. When I got back to the lodge, I was absolutely exhausted. I took a shower, and then talked on the phone with Ciara for a while. I felt so content after my long, really good day. Three more weeks of this will be perfect. 
xox,
Meg