Local Animal Shelter Asking for Help to Rebuild Kennels After Fire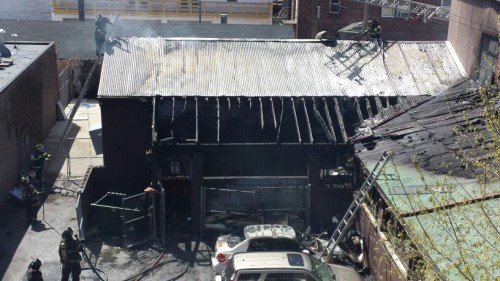 MONTCLAIR—On April 2nd, 2016, the Montclair Animal Shelter experienced a catastrophic fire. Almost a year has passed and much of the shelter has been rebuilt, but when the shelter re-opened, it was determined that only cats would be admitted until the kennels for dogs could be fully restored.
During the fire, the shelter's owner and the volunteers were able to rescue all the animals without serious injury to either humans or animals; however, the kennel area was partially demolished. To this day, the shelter is still unable to house dogs because it does not have the financial capability to fully restore the kennel area.
Liz Morgan, Director of the Montclair Animal Shelter, is asking for support to help the shelter  care for needy animals by entreating families to adopt pets from surrounding shelters because those are the facilities that have taken the overflow of stray and abandoned pets. At this point the facility's renovations are somewhat completed; the cat pens and offices were able to be repaired at a faster pace than the rear kennel, which is still awaiting rebuilding.  
The shelter came up with creative campaigns to try and bring business back and to raise additional funds. Liz Morgan facilitated a 10-day-long "St. CATrick's Day" event so that animal lovers could adopt adult cats at a minimal price of $17, discounted from the usual $120 adoption fee. Morgan said that local contractors are making progress and work has begun in the kennels.  Montclair Township has given $50,243 for the renovations so far, and has submitted those bills to its insurer, according to Katya Wowk, the municipality's communications director.
"I would say almost 70 percent of the building is complete," Morgan said. "The area that received the most damage was the dog-kennel area, and that's been a process to repair. It's a lot of specialized construction because they are dog kennels."
Morgan and her volunteer team, working with other animal shelters close by, had a successful year in 2016 placing animals."There were 243 cats and 163 dogs relocated," Morgan said. The facility's live-release rates (the number of animals that exit a shelter alive) were 98% for dogs and 91% for cats.
The Montclair Animal Shelter is an important part of the Essex County community and residents rave about the shelter. In a recent Yelp review, one adult expressed her gratitude. "Without the shelter, the town of Montclair would not be full with as many beautiful and friendly animals," she wrote.
Life for American families would be drastically different without their four-legged friends. Sixty-eight percent of U.S. households, or about 85 million families, own a pet, according to the 2017-2018 National Pet Owners Survey. Liz Morgan encourages families to foster and adopt animals, especially dogs, because "without those families that adopt, these animals will never get to experience love."
If you are interested adopting or fostering an animal please call (973)-744-8600.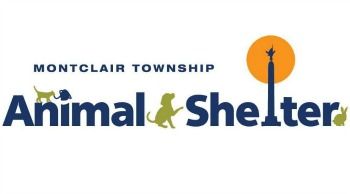 Please share our stories: