Eight Traditions For When You Want A Snow Day
Hang on for a minute...we're trying to find some more stories you might like.
Snow days are everyone's favorite part of winter. You miss school without actually missing any work, there is snow, and you are home in your pajamas- should I go on? However, we first have to insure that we receive that special phone call from Sister Fran. Here are some of my favorite traditions that might help make the hopes of a snow day real.
Put a spoon under your pillow; it signifies that maybe (hopefully) there will be so much snow you will have to dig your way out.

Wear your pajamas inside out AND backwards.

Brush your teeth with the opposite hand (which is harder than you think).

Put a white crayon in the freezer.

Drop an ice cube in the toilet for every inch of snow you want.

Shake a snow globe every time you walk past one.

Eat ice cream the night before the soon-to-be snow day (my personal favorite tradition).

Lastly, say your prayers. One of the best prayers to say before a snow day is:
Now I lay me down to sleep,
I pray the Lord lays the snow down deep.
Please give me a snow day before I wake,
So I can have big snowmen to make.
Try out all of these fun snow day traditions and maybe we will get a phone call from Sister Fran soon. Happy soon-to-be snow day!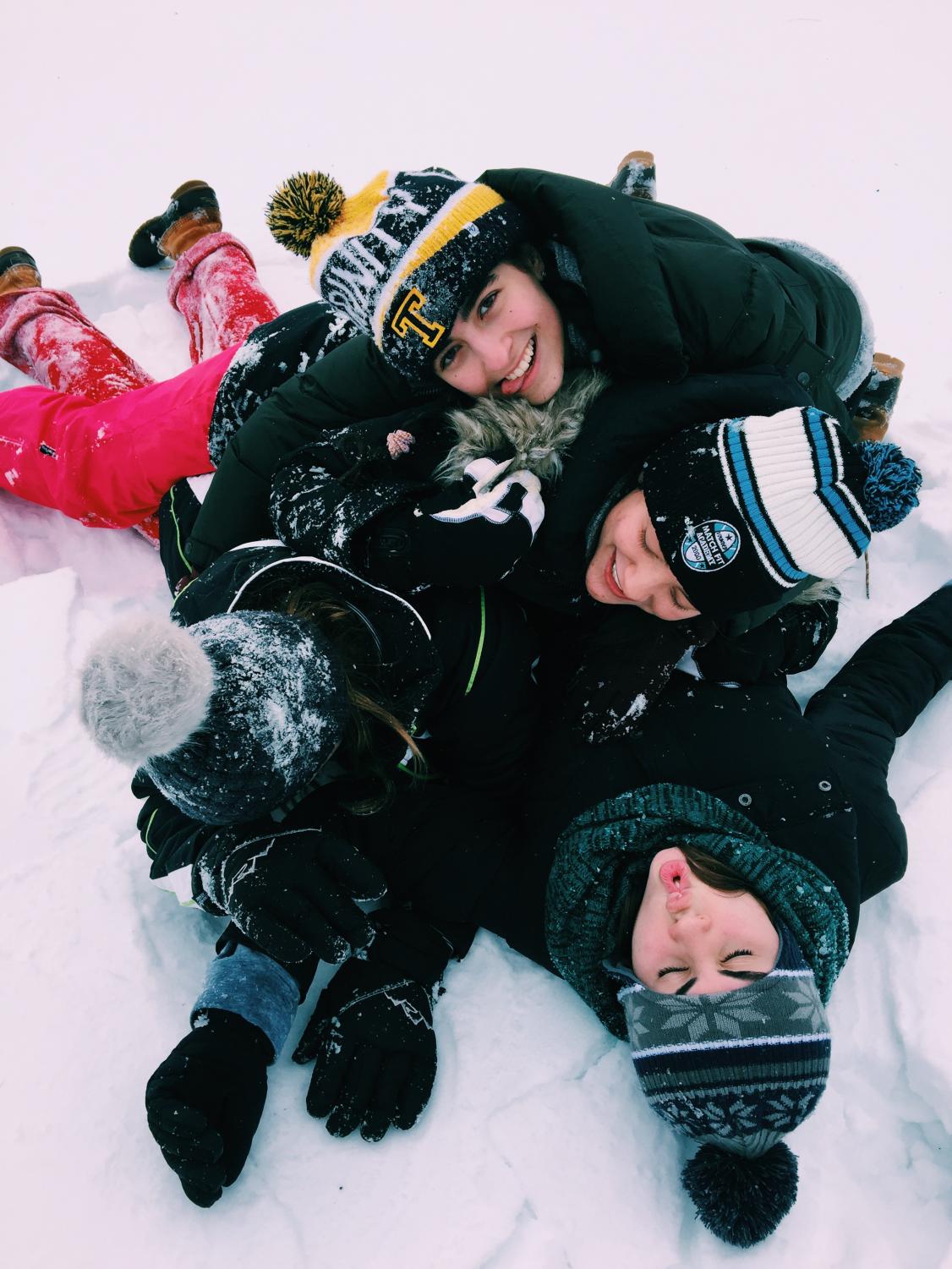 Fran Orsini