'Lady Bird' Is A Page Out Of Your Diary
Hang on for a minute...we're trying to find some more stories you might like.
So long as you don't live under a rock, you've heard about Lady Bird. The directorial debut of Greta Gertwig, Lady Bird was an instant commercial and critical hit, boasting a 100% on Rotten Tomatoes and garnering instant publicity. Rave reviews from The New York Times and the Washington Post only added to the fanfare. Yet some sort of mystique surrounds Lady Bird, probably due to its newcomer director and limited release at the peak of cheesy Christmas comedies. Its trailer seems almost too thin, too basic, to hold such esteem. This is perhaps the greatest success of Lady Bird: the audience enters with little to no expectation and emerges fundamentally changed by the life of a California teenager with dyed red hair and a penchant for Dave Matthews. It's a surprise attack of the best kind.
The premise is seemingly simple. Irish actress and Oscar-nominee Saoirse Ronan (Atonement, The Lovely Bones, Brooklyn) is Christine McPherson, an independent, confused, dramatic, but sensitive senior in high school from the wrong side of the tracks, literally, in 2002 California. Christine, who has renamed herself "Lady Bird" is desperate to break away from the mundanity that surrounds her, much to the chagrin of her mother, Marion (Laurie Metcalf), a hardworking psychiatric nurse who must support the family and Lady Bird's Catholic education after her husband Larry (Tracey Metts), loses his job and falls into depression. Determined to leave the West Coast and go to college in New York City, Lady Bird will stop at nothing to mold herself into the alternative, exciting, artistic adult she wishes to be, and embarks on a series of adventures: auditioning for the school musical with her best friend her quirky best friend, Julie (Beanie Steffans), experimenting with drugs and alcohol, working her first job, cheating on math tests, participating in a series of high jinks with queen bee Jenna (Odeya Rush), and fighting with her mother. Lady Bird's senior year does not come without romance; these relationships are juxtaposed in her pursuit of the beautiful, sweet, and too-good-to-be-true first love Danny (Oscar-nominee Lucas Hedges), an Irish Catholic who watches constellations, sings Sondheim, and says "I love you" first, and her primarily flirtatious and sexually-charged fling with alluring bad boy Kyle (Timothée Chalamet), who smokes cigarettes and reads A People's History of the United States for pleasure. The film ends with Lady Bird in her first semester of college, having undergone significant changes in her life, most specifically in her tumultuous relationship with her mother and her own maturity.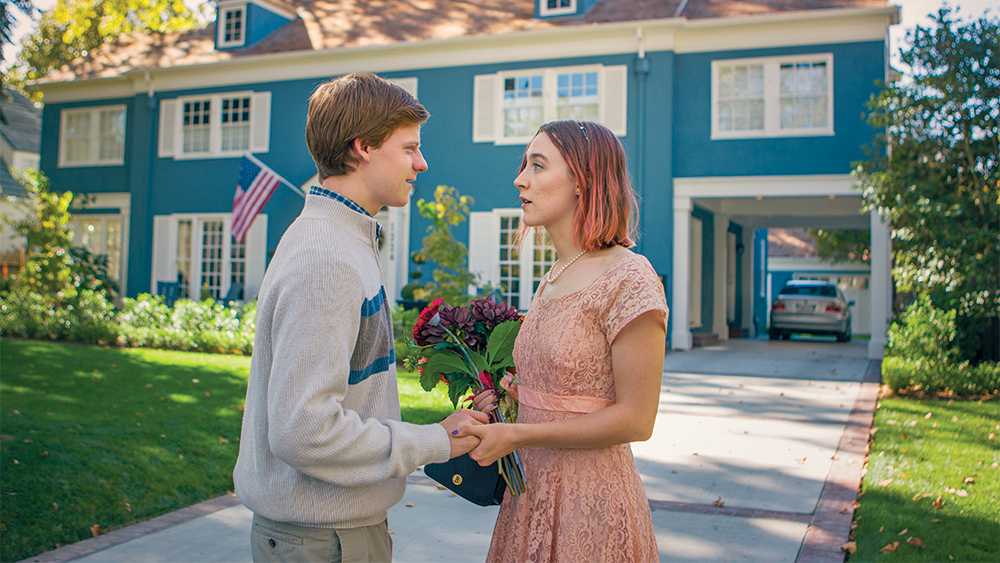 Chances are, if you are a daughter, mother, student, or even just anyone who has ever struggled to find their own identity, you can relate to something I have just described. That is the point of Lady Bird: it is, at its core, a film about growing up. So what makes it special then? There are dozens of simplistic, linear, coming-of-age films with all-star casts. Why is Lady Bird set apart from Palo Alto, A Cinderella Story, or Juno? All you have to do is consider Gertwig's original title of the film: Mothers and Daughters. Lady Bird isn't really about high school, the college applications, or young love. It's a film about relationships.
The plot of Lady Bird's senior year is a mechanism used to deeply explore the dysfunction of a lower-class family in a rapidly changing, divisive world. In one shot, Marion cradles her daughter's head as she sobs over teenage angst; in the next scene, they are at each other's throat, turning simple issues into blowout arguments that expose the root of their familial problems and various failures. It's a film about class struggles, prominently seen in the ways that financial hardship eats away at Lady Bird's relationships with her friends, family, and boys. One particularly pervasive argument between Lady Bird and her mother regarding college is painfully familiar for anyone who has started to even think about life after high school. It's a film about the soul-wrenching journey teenage girls of every era, economic background, and family situation embark upon as they prepare to face a world that has taught them to measure their worth by what college they attend, which boy they choose to date, which crowd they hang around with at school, or which side of the tracks they're from. It's a film whose characters are both wonderfully written and portrayed with such nuance that you feel as if certain parts were taken right out of your diary.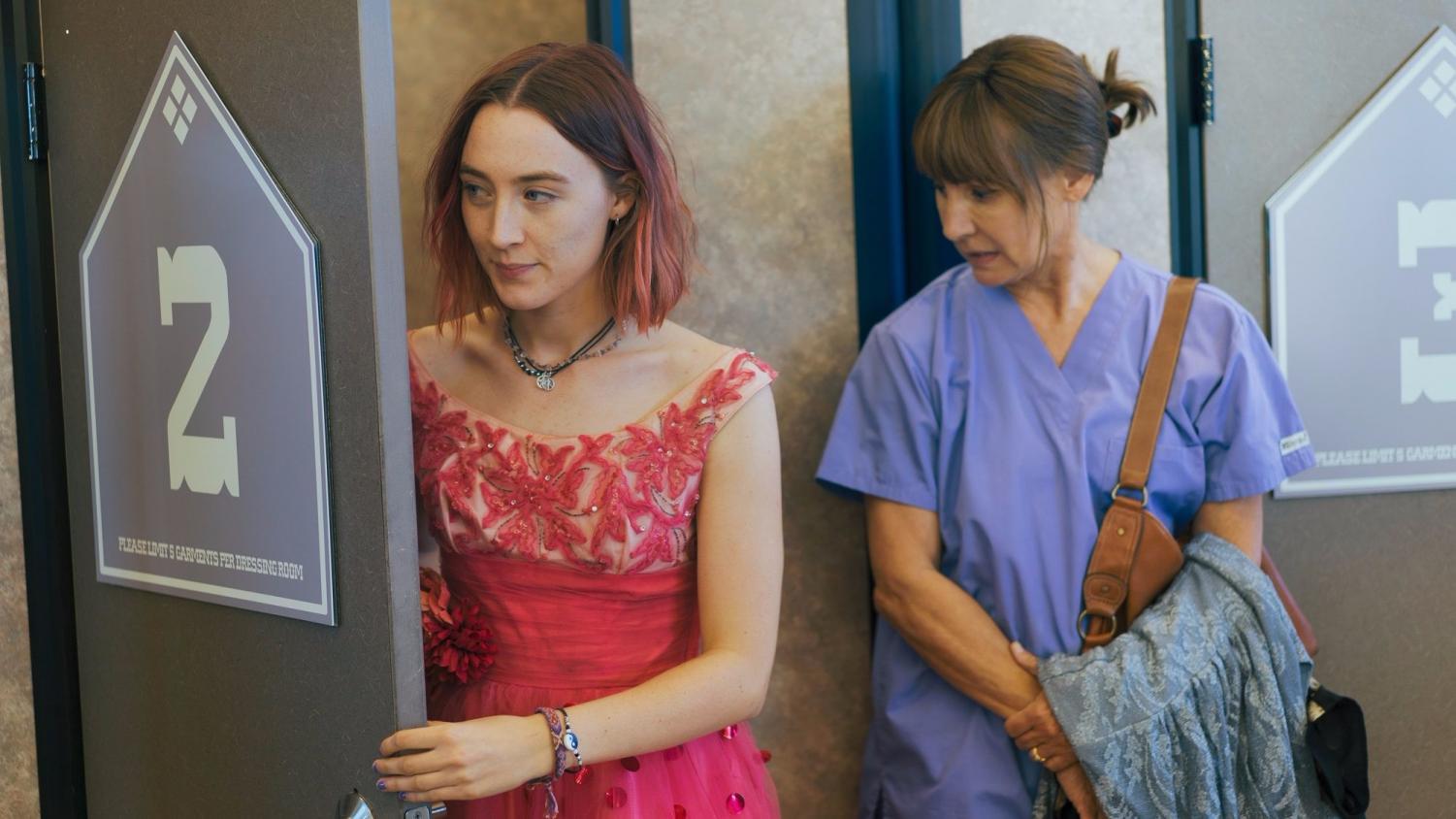 Oscar buzz has not left Lady Bird unscathed, and for good reason; Ronan, Metcalfe, and even Hedges and Metts give visceral, authentic performances that radiate their devotion to the film and its message. However, the very probable event of Lady Bird winning an Academy Award should not be the reason you see it. See Lady Bird because it is a reminder of what cinema is meant to be: real life, cracked open and explored through the lives of others. It elicits the same reactions life itself often does: laughter, tears, frustration, and profound beauty. It's not always black and white. It's not meant to always be fun, pretty, or pleasing. But it makes you feel. And in that respect, it is perfectly imperfect.