Glen Weiss Brings Proposal to Emmy Awards
Hang on for a minute...we're trying to find some more stories you might like.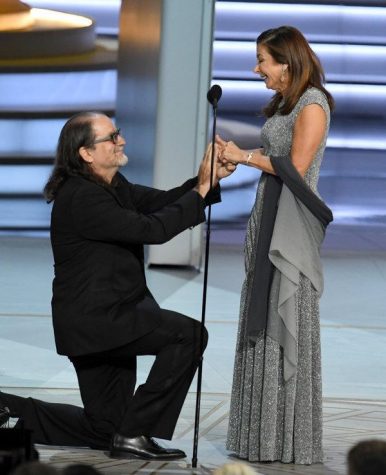 During the September 17 broadcast of the 70th Emmy Awards, Director and Producer Glen Weiss won the Emmy for Outstanding Director for a Variety Special. Weiss delivered his acceptance speech that night with a surprise proposal to girlfriend, Jan Svendsen.
His speech touched many hearts as fans listened closely to what Weiss had to say. He talked about the recent loss of his mother and how his heart is broken.
"Always find your sunshine and never let go of it," Weiss recalled his mother telling him. He then looked at his fiance Jan Svendsen and added, "You wonder why I don't like to call you my girlfriend, because I want to call you my wife."
The shocked audience cheered for the couple. This first-ever Emmy proposal sent shockwaves through the public via social media, specifically Twitter.
"That was the best speech ever," tweeted celebrity Leslie Jones.
This big step forward in Weiss's life was also useful publicity for the Emmys. In an Entertainment Tonight  interview later that evening, Weiss said that he did not want his speech cut short on-air.
"I kept running it in my head and timing it with a watch, because I don't want to be played off during the biggest moment of our lives," he said. "So I keep trimming and trimming and taking stuff out, and I'm going, 'God, please don't play me off.'"
A night like this is truly a dream come true for Wiess and his speech will go down in Emmy history.