Jola Founders Brew the Best Coffee in Town
Hang on for a minute...we're trying to find some more stories you might like.
I pull into the three-spot parking lot on the side of the small, white and green remodeled house that is Jola Coffee. As I open the door I am struck with the strong scent of freshly brewed coffee and greeted with the warmth of a smile. Jodi says, "Hi Lily! Do you want the regular?" I sit down and wait for her to hand deliver my coffee.
"
Hi Lily! Do you want the regular?"
— Jodi Fundler
Jodi and Larry Fundler, both North Caldwell locals, own the popular coffee shop located just across the street from the Mount on the very busy Bloomfield Avenue. The name Jola comes from the combination of the first two letters of each of their names; however, the family roots dig deeper than just the creative portmanteau. With a family history of restaurant services and a desire to be part of her community, Jodi revamped the traditional coffee house.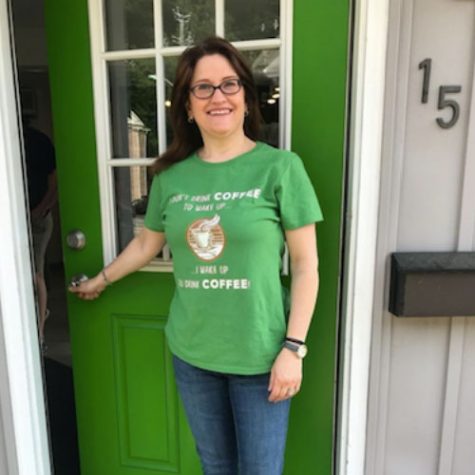 Although Jodi was born in Edison, she became familiar with the local area because of her parents' Verona-based catering business. Her parents eventually decided to move to North Caldwell to shorten the 45-minute commute.
"I had already graduated [from college] when I moved with them," Jodi said with a comedic tone, slightly critical of herself. "I got married and stayed here."
She continued to work for her parents until her father got sick. She then took over her family's second business and worked there for ten years until she and Larry decided to sell it.
"We got to the point where we thought 'What to do next?'"
Jodi had already known she wanted to get involved in the coffee industry and wanted to keep her business in her community. "
We did research on local coffee shops throughout Essex county and we realized that they were not for us," Jodi commented, disappointedly. "But, we realized the coffee industry is booming."
She decided to go on a coffee shop tour throughout Manhattan to get a feel for what she wanted for her own shop. One of the barista's recommended a Cortado, a shot of espresso with an even amount of warm milk.  In that moment, Jodi knew she could do this. "I refer to this as my Ah-Hah moment." By May 23, 2017 Jola was open for business.
Now Jola is an integral part of the Bloomfield Avenue corridor.
"I love it here, which is part of why I wanted my business here," she smiled. "I love being a part of my community. My older son went through West Essex High School and my other son is a senior there."
The patrons of Jola Coffee come from near and far. Students from West Essex, Verona, Caldwell University, and the Mount all make Jola their home. Jodi acknowledges the social media love that comes from the mount students.
"We are thankful for the support that the Mount Saint Dominic community has showed us."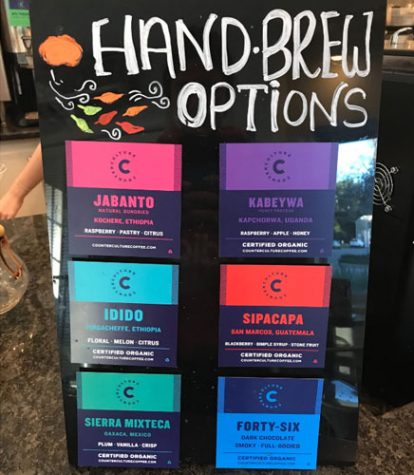 When Jodi isn't preparing coffee for everyone else she is busy working behind the scenes. But she always finds time to enjoy a cup of coffee for herself.
"Before I get here at 6 o'clock in the morning I brew a pour over of idido. Even though I only live five minutes away," she laughed.  "I enjoy it on my five minute drive here."
And just like that she is working to prepare the coffee we have come to know and love.