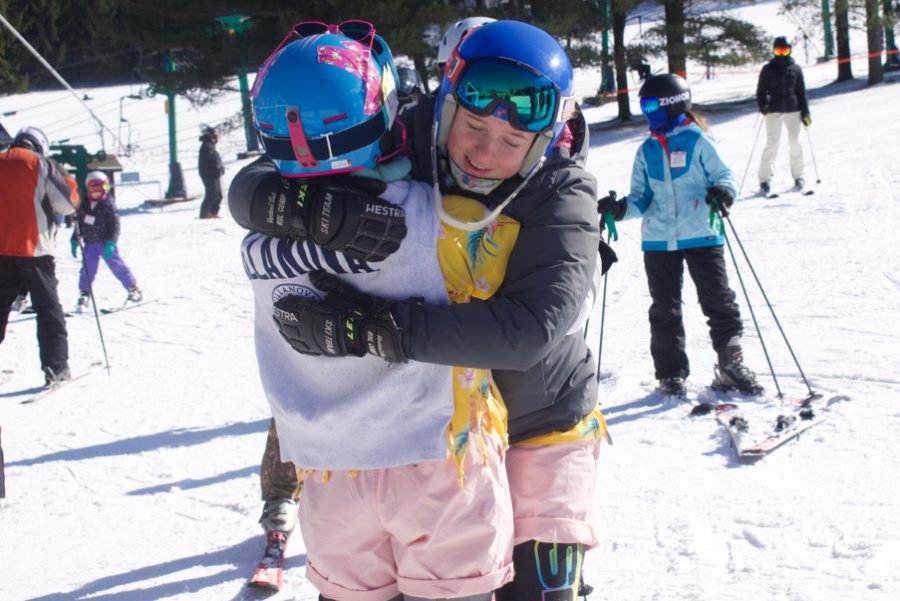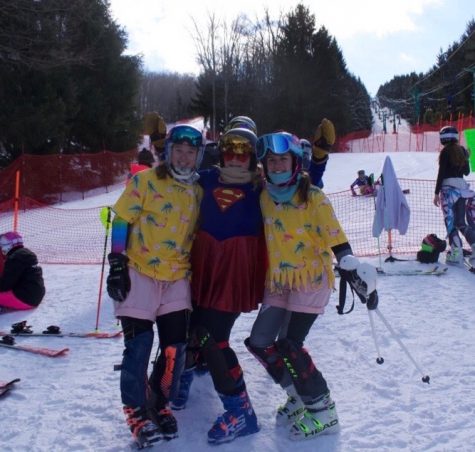 Ski-racers from various areas of the east coast gathered for the last cup race for the U19 age group of the Pennsylvania Alpine Racing Association (PARA) this past weekend at Elk Mountain in Susquehanna County, Pennsylvania. Many of the seniors decided to celebrate the last race of their ski racing career by dressing up in crazy outfits. Although some senior ski racers have announced that they will be continuing their ski racing career in college, many have decided to retire and ski for pleasure instead.
It was a bitter-sweet moment for many. They're letting go of a sport they loved and spent many years participating in, but on the other hand, no more 7:30 a.m. practices or traveling far for races, and spending countless hours in undesirable weather conditions. Here is what Brooke Cerbone of Reading, Pennsylvania said she'll miss most about her favorite sport: 
"I'll miss the one of a kind friendships and the positive atmosphere, which has taught me many lessons and has overall created me into the person I am today."
Grace Lenihan of Rockville Center, New York said a few nice words about her coach of twelve years:
"He also coached my older brother and sister, and I was just a toddler when they started ski racing, so he's really known me for my whole life. He's even been there with me through some of the hardest times of my life. I've learned so much from him over the years and not just in skiing but in life too."
Not only were the skiers having an emotional moment, but some of the coaches as well. Pocono Alpine Ski Education Foundation (PASEF) U19 coach Keith Dickerson of Monroe County, Pennsylvania talks about his senior ski racers:
"I've been coaching these girls for a few years now, but I've known them for so much longer. I've watched them grow as people and skiers. I'm very proud of all they have accomplished, and wish them nothing but the best in college and life. I really do hope they'll come back and visit." 
The experiences this sport gives to the athletes are one of a kind. Some athletes have had the opportunity to travel across the country to Mount Hood in Oregon over the summer and train with some of the best ski racers in North America, and be coached by world-renowned professional ski racers. This is an experience that many athletes have said that they will hold with them for the rest of their lives. Goldie Graulich of Henryville, Pennsylvania tells of her once in a lifetime experiences: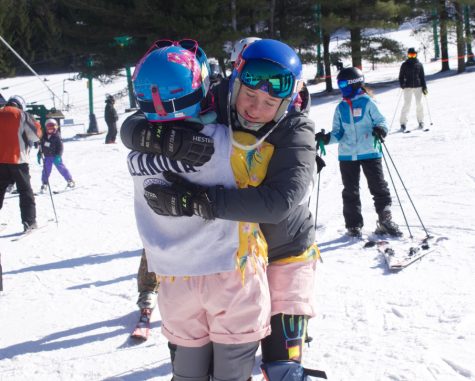 "I've had the opportunity to not only train with the best, but be coached by the best. That's like a football player training alongside the best players in the country and being coached by the best coaches. If you think about it, it's absolutely insane that I got an experience like that. This is the type of stuff I will miss most about this sport." 
A sport is hard to let go of, but a family is even harder.