Humans of the Mount: Winter
Hang on for a minute...we're trying to find some more stories you might like.
November 10, 2016
Emma Bonnet: when asked what about her favorite part of being in the school shows, "Uh, snap peas…Oh, I thought you asked what my favorite vegetable was."
December 1, 2016
Nicole Wassef: "Everyone should travel…I go to Egypt every summer, you can see the pyramids from my grandparents roof…"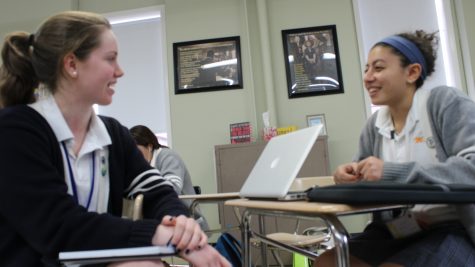 Melanie Boychuk: Melanie inquired our interviewing, so when told Nicole's advice of travel she mentioned that she had never been out of the country. Yet the most interesting thing I discovered about Melanie during those few minutes was her snack choice, "I switch which flavor I get every time," speaking about her decision between Cool Ranch and Nacho Cheese Doritos,  today's winner was Cool Ranch.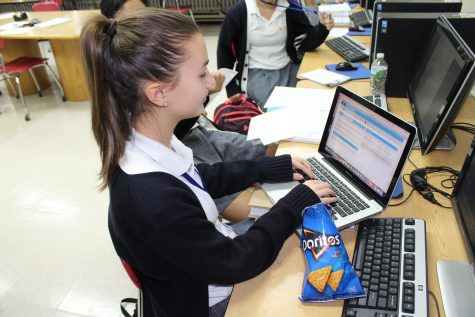 Carissa Dorval: Today, December 1st is Carissa's 16th birthday, so naturally I asked what her birthday wish was, "I wish to practice inside and not outside in the bad weather.", and her wish came true, later that day at track Carissa did practice inside.