5 Best Bake Shops According to Leah
Hang on for a minute...we're trying to find some more stories you might like.
Just because hibernation season is ending doesn't mean the treats have to!
Whether you're looking for a sweet treat after school or a cake for your great grandmother's 98th birthday, there is a bake shop on this list for you.
(Not to mention, we have tracked some allergy-friendly bakeries for the "unlucky" ones!)
1. The Little Daisy Bake Shop – Montclair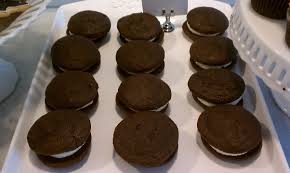 The Little Daisy Bake shop is nut free and the place to be! This cute shop not only has an adorable atmosphere but equally adorable cupcakes. Their whoopie pies are to die for and their red velvet cupcakes are absolutely delicious. Their cupcake of the month for February was a chocolate covered strawberry cupcake and was shockingly spot on with flavor and presentation. There's no feeling better than sitting at a bar stool and soaking in the aroma of this quaint bake shop. http://www.littledaisybakeshop.com
2. Montclair Bread Company – Montclair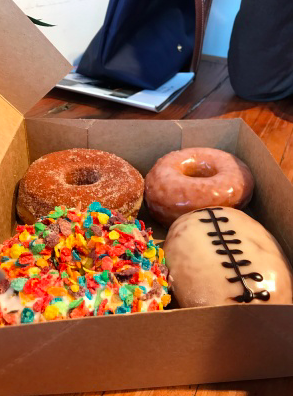 Calling all doughnut lovers over to Montclair Bread Company. Early one morning we ventured over to the cute storefront of this bakery with a few friends. Expecting to grab a doughnut and sneak in any easy review we were pleasantly surprised. From simple to extravagant the doughnuts were delish. We tasted a bit of the simple glaze and knew we were in for a good breakfast. A favorite, the nutella doughnut, was decorated for the Superbowl and the fruity pebble doughnut was pleasing to the eyes and mouth with its vibrant colors. Not to mention the apple cider doughnut was a classic and absolutely to die for – really, we completely recommend it. If you are in the mood for a doughnut, we fell in love with Montclair Bread Company. http://montclairbread.com
P.S. This is Ms. Zosche's go-to bakery choice. She prefers her doughnut with a shaken iced latte.
3. Mrs. B's Cake – Little Falls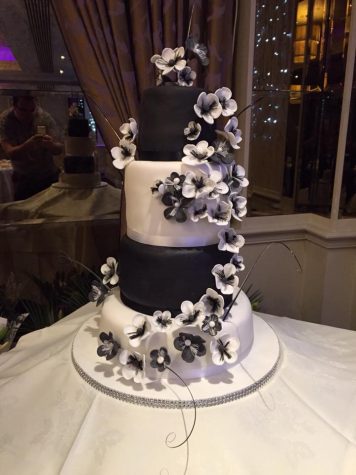 Mrs. B's cakes is great for parties or events that require showstopping cakes. Send in an order for your Sweet 16 and you are sure to get the best cake out there. We tried a few samples and stared at her displays for way too long. Not to mention you can see the kitchen and watching the cakes being made is super cool. http://mrsbcakes.com
4. Calandra's Bakery – Caldwell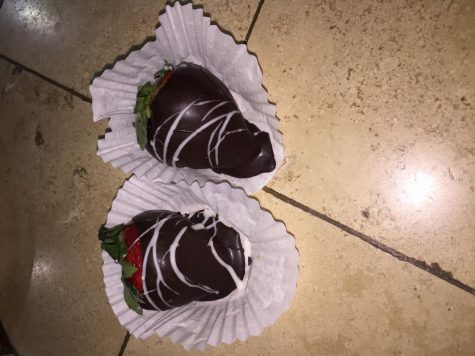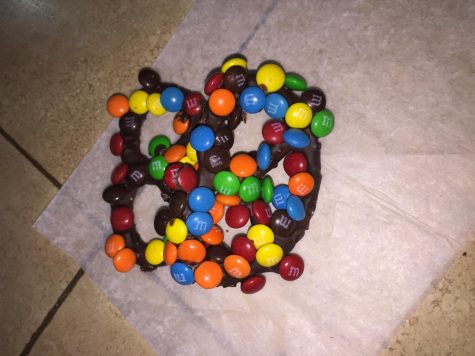 Need an immediate pick-me-up after a long day at school? Stray just a few steps off the path from school and you will hit Calandra's Bakery. Their chocolate covered strawberries were on the top of our list. They were perfect in every way, from taste all the way to presentation, and don't be afraid to consider them healthy – there is fruit under there somewhere.  If you're not into the fruit, but still want your daily dose of chocolate, try one of their chocolate covered pretzels! Or maybe chocolate isn't your thing? Don't worry, their seasonally decorated vanilla cupcakes are just as good. There is a thick layer of icing, but paired with the cake you're in for a sugar rush. Of course, chocolate chip cookies are a traditional and tasty pick from this bakery. Overall, if you're looking for a quick treat after school Calandra's is the closest and definitely a delicious choice. http://www.calandrasbakery.com
5. Baked by Melissa – Paramus


This chain is probably one you have seen all over social media and have always wanted to try. Do it! These cupcakes are absolutely amazing. Not only are they beautifully decorated and vibrant in color and flavor combination, but they offer a wide variety. They even have a separate section of gluten-free cupcakes. Their bite-sized cupcakes are the perfect way to sneak one too many (if that's even a thing) cupcakes without feeling guilty. https://www.bakedbymelissa.com