Flynn O'Hara: Closed on Sunday, Cancelled Monday through Saturday
Hang on for a minute...we're trying to find some more stories you might like.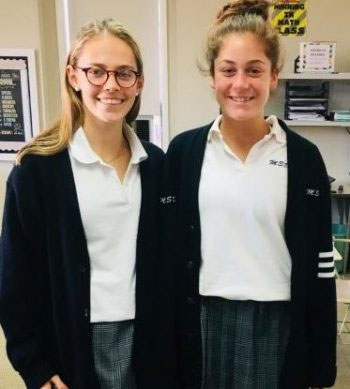 The Flynn O'Hara uniform store is important to all students at Mount St. Dominic Academy because they are responsible for making and distributing uniforms for the entire school. Over the summer, MSDA students rushed to the store to buy new uniforms in preparation for the beginning of the school year but there were only two locations in all of New Jersey. Of these two locations, most students chose the store in Paramus instead of the one in Newark. Students waited hours on lines at the store for someone to assist them and once a customer got to the front of a line, they were told to wait in another line.
"One in every ten complained because they were aggravated that they waited for so long and expected us to have it the day before school started," said a worker when asked about the overwhelming amount of complaints coming from people waiting in lines.
The number of people at the store can be overwhelming for its workers, especially during the busy season where there can be up to 5,000 customers every day. Several students went to the store in July and found that it was still busy. Some even tried going to two different locations hoping there would be a significantly smaller amount of people there.
"My dad and I went to both the Newark and Paramus stores and we chose not to wait in line because it was so long that it wasn't guaranteed we would get into the store," said student, Ava Rakowski when asked about when she went to the uniform store and what her overall experience was. "We went to one location in the end of July and the other mid-August."
Since the number of people who visit the store increases during the summer, students were given the option of ordering online. Many students chose to order their uniforms online, after which they thought they would be ready to start the upcoming school year. For many, this proved to be false simply because it took weeks for some students' orders to arrive, even though the suggested time of arrival was five to ten business days. Some students' orders did not arrive at all. The orders were late simply because Flynn O'Hara's warehouse in Pennsylvania also supplies 30 other stores. Students and parents alike assumed the uniforms would be the right size. For many, the skirts were too small or too big and shirts were the wrong sizes as well.
Many girls' overall experience at Flynn O'Hara was disappointing and aggravating. Some girls decided to go to the store, get measured, get their size information, and order everything online. This idea proved to be the best because with an additional cost of six dollars, hours of standing in line were avoided. Flynn O'Hara's customer service in and out of the store proved to be disappointing.