Spinning: Pure Torture or Pure Exhilaration?
What comes to mind when you think of spinning? Continuously riding a bike for 45 minutes? A fun and energetic dance party? Before I started spinning, I did not think of exercise as fun; however, after my first class I was hooked. I loved it because of the loud, beat-driven music and the different dance moves we did on the bike that made me feel so good and refreshed after the class.
Here is what happens when I go to a class:
When I get to the studio, I check in and grab a pair of spin shoes. I put my other shoes and clothes in a cubby and bring my water bottle to the spin room. I find my bike, where it is already set up in the right positioning for me. I click my shoes into the bike and start warming up. As soon as the door closes, the lights dim, and the music loudens, I know I am ready to push myself.
During the class, there are many ways for you to push yourself. The instructors make a playlist where there are some slow songs for heavy climbs and faster songs for sprints. There are different positions on the bike: position one is in the saddle, just like riding a regular bike; position two, is standing up with your hands on the lower part of the handlebar, in a running position; and lastly, position three, where your hands are at the top of the handlebar with your backside over the seat, in a climbing stance. In the 45-minute period, the instructors switch positions based on the beat of the song. There are also some moves on the bike that are my favorite part of the spin class. In position three, you can do push-ups and tapbacks on the bike (it is almost like if you are dancing!).
You might be thinking, How am I going to get through a 45 minute, high-intensity spin class? Trust me, it goes by a lot quicker than you think. With all the fun music and you pushing yourself and going as hard as you can, the time goes by so quickly. One minute you will look at the clock on your bike and it says 4 minutes have gone by, the next will be 25 minutes (I swear!).
At Evolve Cycle and Fitness, where I attend my spin classes, there are a variety of different types of spin classes, among other types of fitness classes. Not ready to take a full spin class? Try Ride and Sculpt. The class is 25 minutes of spinning and 20 minutes of weight training. Also, the fan favorite, Ride and Groove, is 45 minutes of cycling only to the beat and dance party (my favorite class!).
I hope you join me and get hooked on spinning like I did! Make sure to stay hydrated and have a great time at the class. And a bonus, the first class is free.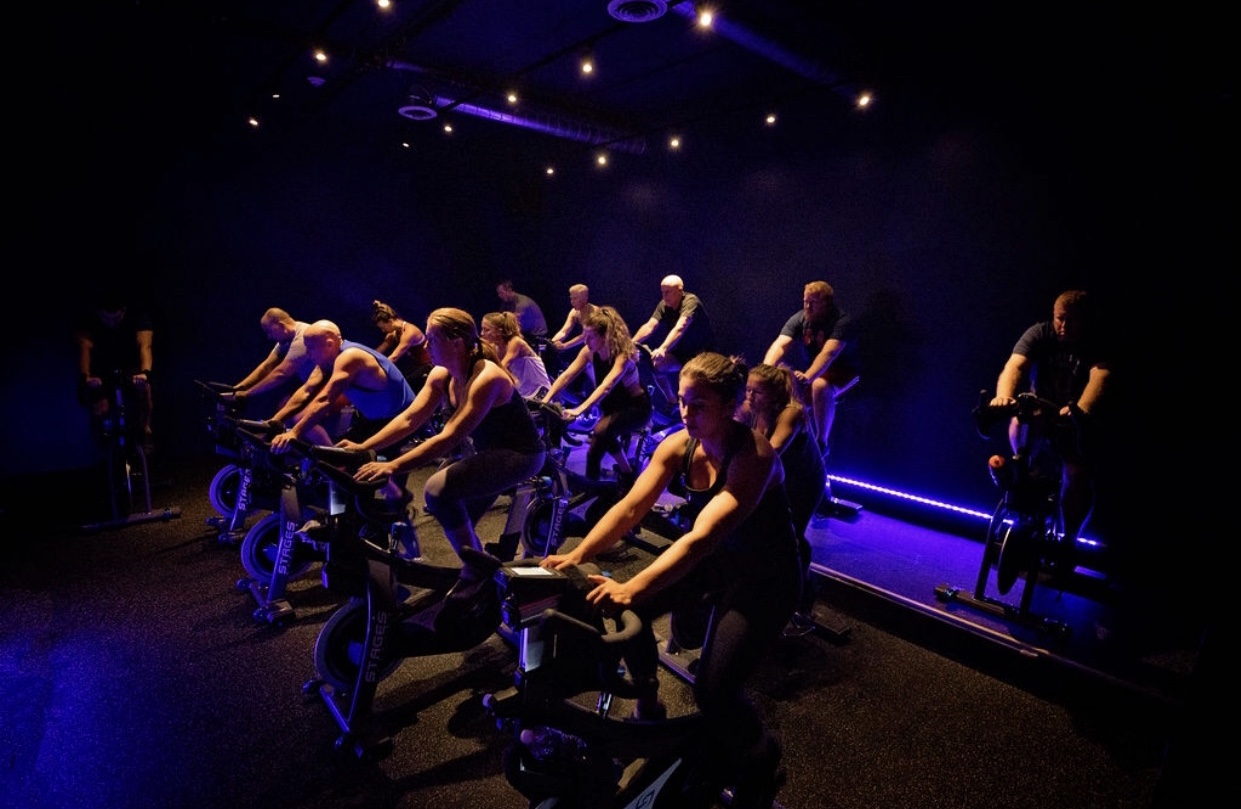 353 Bloomfield Ave
Caldwell, NJ 07006
888-551-3315
Please share our stories: