Making the Most of Your College Visits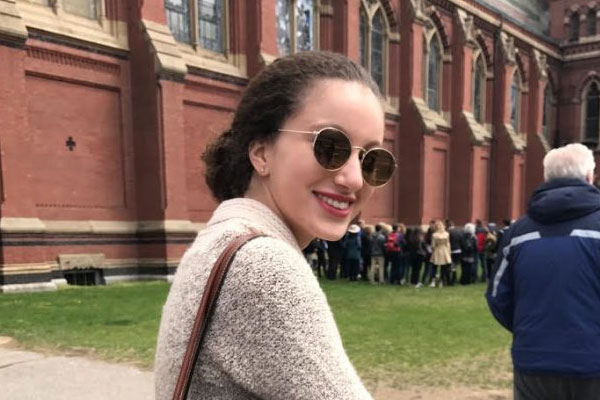 Visiting campuses is one of the best ways to decide whether a college or university is right for you. Tours, however, can be time-consuming, costly, and inconvenient, so it is crucial to make the most of these visits. Here are my favorite tips and thoughts on how to maximize your tours, information sessions, and open houses.
What…?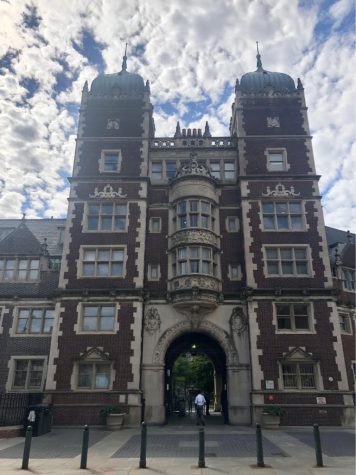 First of all, what events should you attend? Many campuses offer a variety of options. One of the most comprehensive experiences is an open house or similar all-day event. For most schools, that can include a campus tour, several information sessions, and opportunities to meet current students and faculty. The breakout sessions offered can also provide information specific to a particular major or program. Open houses are a great way to get a lot of information and  also to show a college you're interested in them as well. While they provide an excellent, immersive view of a school, they do take the majority of the day. My schedule is always packed, and I am typically looking to make the most of every free day. Therefore, I prefer to see as many schools as I can and usually stick to just a tour and information session. Tours vary in length; they can be just one hour or a few. They are usually conducted in groups and led by a current student. My favorite parts of the tour are the anecdotes the tour guides tell that paint a vivid picture of the school's culture. Whether it be an internship success story, popular school superstition, or favorite tradition, these students always have something great to share. Tours are usually most effective when paired with an information session, where an admissions counselor, dean, or other faculty member typically answers questions about admissions and financial aid, the curriculum, internships, study abroad programs, and more. 
When…?
Now, when is the best time to visit a school? I always struggle with this aspect of planning. Summer visits are the most convenient, but there are not as many students on campus, and it won't be as representative of a typical day at the school. Fall is my favorite season to see a campus, though it is always a busy time of year for me.  I'm also conflicted about what year is best for visiting. I took a handful of tours sophomore year. Although I got a sense of what each college was like and what kind of campus I seemed to prefer, I don't think I was mature enough to come to any conclusions on a particular school. Junior year visits were my most productive, so I would recommend taking advantage of every opportunity during  Junior year to see a school.
"
Although a personal preference, I'm a huge advocate for touring alone. Without my parents, I'm more likely to ask a lot of questions…"
Who…?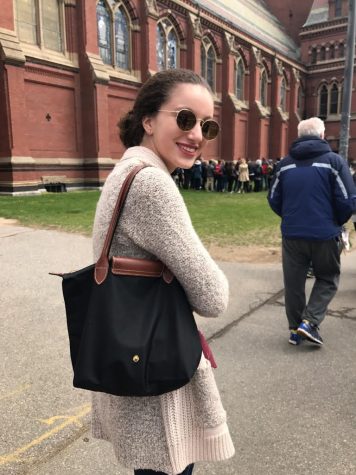 So who should you go with? Although a personal preference, I'm a huge advocate for touring alone. Without my parents, I'm more likely to ask a lot of questions; I can take my time, and more accurately sense how it would be as a student on a specific campus. Touring alone, I can ensure my opinions are my own. I'm more inclined to meet current students and fully immerse myself in each college or university. But, maybe your favorite touring environment is with a friend or family member. I would recommend bringing along someone with whom you feel comfortable and encourages you to explore a campus fully.
How…?
How are you going to remember everything you noticed? For me, the essential part of touring is taking notes! Whether you use a cell phone, notebook, or the back of a pamphlet, jotting down what you fell in love with (and what you hated) about a campus is crucial to ensuring you don't forget something valuable down the line. These visits will factor into where you will be applying, and later where you will be attending. These are big decisions, often made within a time limit. Taking notes can prevent you from having to take another trip somewhere you have already seen, just because you don't remember it well. I like to take notes with my phone. It's easy to walk and type for campus tours, convenient to access and keeps everything in one place. During my first few tours, I felt typing out the notes looked like I was texting, and gave the impression I wasn't paying attention. However, as I continued touring, I noticed many people were doing the same thing, so I didn't need to worry. But if that is something that concerns you, paper and pen work just fine. You can also take a picture of your handwritten notes to make sure you don't lose them! Photos make up a considerable portion of my notes. I take pictures of everything, from the bulletin boards outside dorms to the students studying on a lawn, to the line for coffee at the on-campus Starbucks. These photos are so easy to reference later and immediately put me right back to that day on tour. I usually remember precisely how I felt about certain aspects of the campus, and might even notice something I didn't while I was there.
"
Taking notes can prevent you from having to take another trip somewhere you have already seen, just because you don't remember it well. I like to take notes with my phone."
Where…?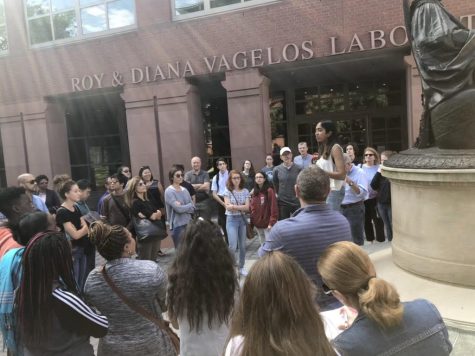 Where might asking questions fit in?  Asking questions and engaging with a tour guide or an admissions counselor is another important part of visiting. After a lot of tours, some people linger behind to ask a few remaining questions of the guide. If I have the time, I always listen to what these people are asking since they might have thought of something I had not considered. I also like to ask passing students questions. Even something as simple as a lunch recommendation or favorite place on campus not only gives you information about the college, but also the attitude of those attending. Regarding lunch recommendations, eating on or near campus is a great way to get a feel for campus culture and daily life, especially at restaurants that are frequented by students. I like to see how students interact with one another, which can also be seen by eating in a dining hall, where the majority of students spend a significant amount of time. It provides an excellent opportunity to evaluate the school's meal options and taste the food quality and options for yourself.
Visiting your prospective home for the next few years can be overwhelming with very high-stakes. However, with some planning, an open mind, and detailed note taking, touring can be super exciting! This college process has taken me all over the United States and resulted in more than a few memorable road trips and unforgettable experiences.
Please share our stories: