MSDA Falls to Newark Academy in Round 2 of ECT
On February 7, the Mount Saint Dominic Lady Lions took on the Newark Academy Minutemen in the second round of the Essex County Tournament. The game took place at Newark Academy in Livingston, NJ. These two teams had a very intense game which took Newark Academy to shock because the Lions were considered the underdogs but played with intensity against the Minutemen.
The first half was a bit upsetting for the Lions with the Minutemen leading 30-11. During half time, the Lady Lions realized the importance of the game for both their team and Mount Athletics in general. They came back very determined to end the game with a fight. There was a lot of enthusiasm and energy from both teams in the second half. The game ended with Newark Academy taking the win against Mount Saint Dominic with a final score of 52-45.
Abigail Garaban, a starting senior, led with 17 points, followed by Jade Larkin, a freshman starter, with 10 points. It was a heartbreaking loss for the Lady Lions.
"We have worked really hard as a team and I am glad that we got this far," said Megan Robinson, a junior player.
This game was expected to be a nail biter because the Lions were known as the underdogs in the Essex County Tournament. This nickname made them push themselves harder to prove to every other team that they can be just as competitive. Their confidence has truly grown in the past four years with the captainship of Kayla Amelung, Abby Garaban, and Elena Matarazzo.
Newark Academy will play against the fourth seeded Arts in their first round.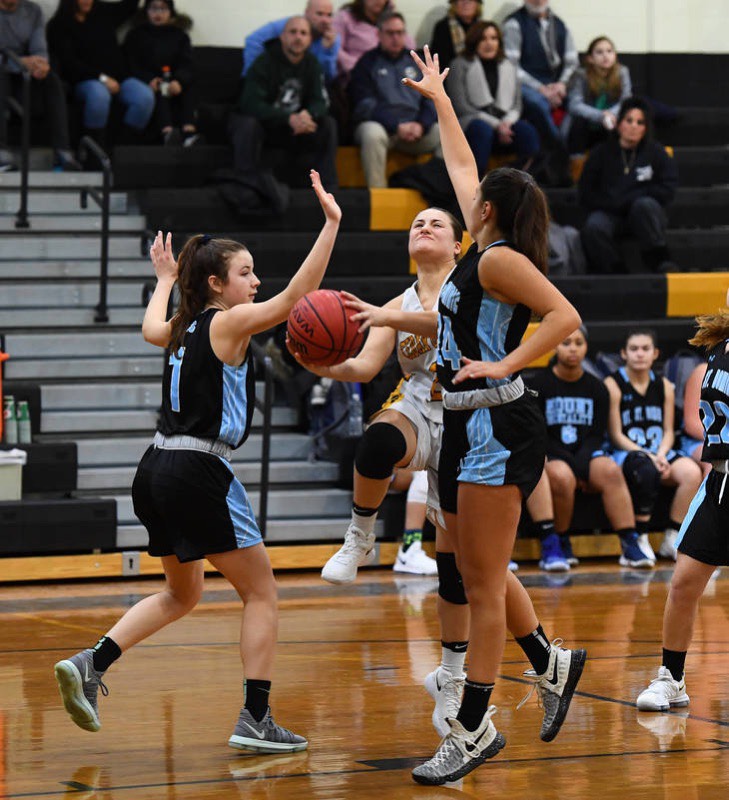 Please share our stories: