Eating Your Way Around the World: Epcot Edition
For Spring Break 2019, my family and I traveled to Walt Disney World in Orlando, Florida. I made it my personal mission to taste at least one food item from every one of the 11 nations represented in Epcot's World Showcase. These countries include (in order, counter-clockwise from the Future World entrance): Canada, United Kingdom, France, Morocco, Japan, United States (or "The American Adventure"), Italy, Germany, China, Norway, and Mexico.
In Canada, I refilled my souvenir bucket that I purchased in the Magic Kingdom with maple popcorn from a food stand. It tasted very similar to Cracker Jacks, minus the nuts. I was drawn to the treat because maple syrup is one of the first things that pops into my head when I think of Canada. The Canada pavilion has a nice garden in the back, offers other Canadian delicacies including poutine, and is home to Le Cellier, a steakhouse with stellar reviews.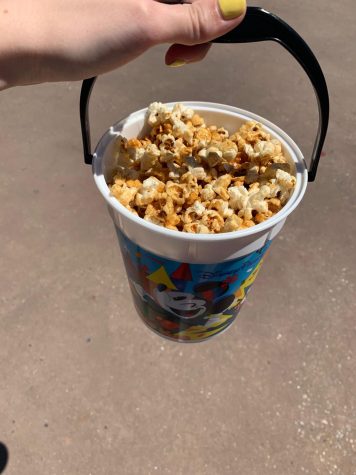 Next, I visited the United Kingdom. This was one of my favorite areas to walk around because I felt like I was in England for the day thanks to the abundance of stores and stands, including a Twinings tea shop. I tried the fish and chips–overall, one of my top favorite foods to try–from the stand on the main road that paves the way through all the countries. I also tried a Victorian sponge cake.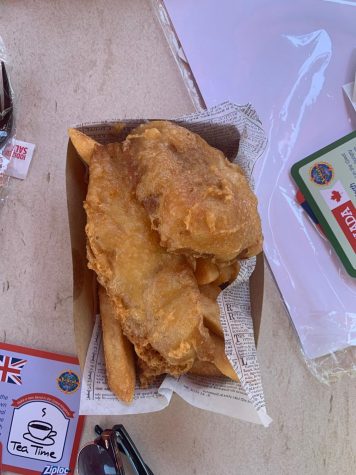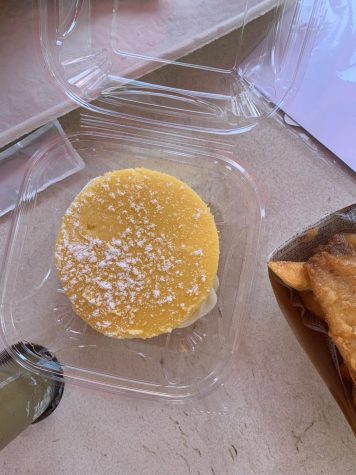 Just over the bridge from the United Kingdom sits France, the country I was most excited for. I love French food, specifically dessert. There, I tried a hazelnut crepe with sugar, soft serve vanilla ice cream (a favorite of my entire family), and a chocolate macaron lollipop. Everything I tried was delicious and I especially loved the environment. The area is complete with a mime show on the street, a replica of the Eiffel Tower, a few restaurants and cafes, plus a flower display of my all-time favorite Disney Princess, Belle.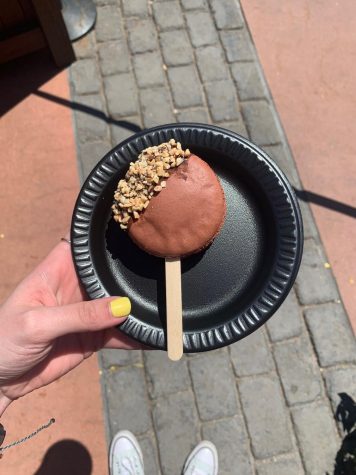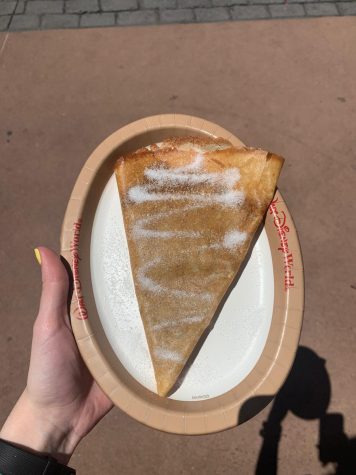 Following France I arrived in Morocco. There, I ate a harissa chicken kebab with fruit couscous. It was very flavorful; however, it did not sit well with my stomach for the rest of the day. Morocco is one of the smaller Epcot pavilions, and I think we spent the least amount of time there, but our time there was still enjoyable.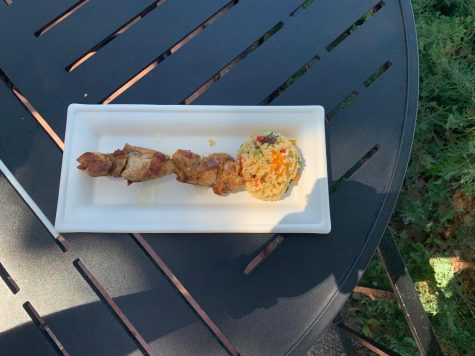 Then, I visited Japan. Here, my family and I ate a hibachi lunch at Teppan Edo. Normally, I am not a fan of certain types of hibachi foods but all the food at Teppan Edo is fantastic. To top it off, our chef was extremely entertaining. I had filet mignon, white rice, and edamame. Later, my family came back to Japan and tried the shaved ice. We also watched a traditional drum sequence and watched them shuck oysters in search for pearls at one of the shops. They even taught us a little bit of Japanese, like how to say thank you. Arigato!
Finally, I landed in America (halfway through the World Showcase!). In The American Adventure we stopped for the classic American plate: chicken fingers and french fries. All very good!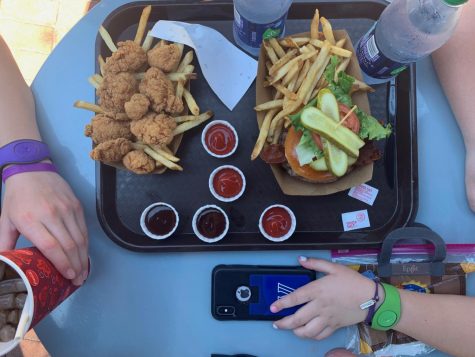 In Italy, I tried a primavera smoothie. It was strawberry, banana, and peach nectar. It was very light and refreshing, which was good considering I was eating my way through the World Showcase. Italy featured pretty areas and views of the lake, as well as some fun shops to look through, including one with traditional, hand-painted Venetian masks.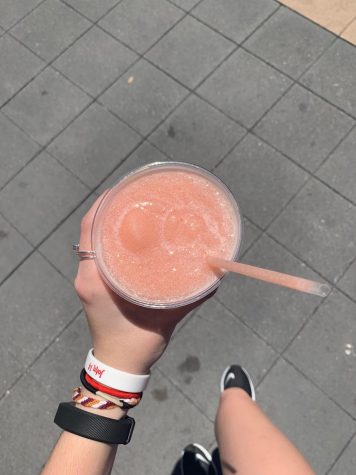 We then headed to Germany. With not much to do there, I saw it as a good time to take a break and rest in the shade while I ate a potato pancake, which to my surprise, was very good and like nothing I had ever had before. I also tried stuffed pretzel bread with ham and cheese on top which was not my favorite thing to eat. Only three more countries to go!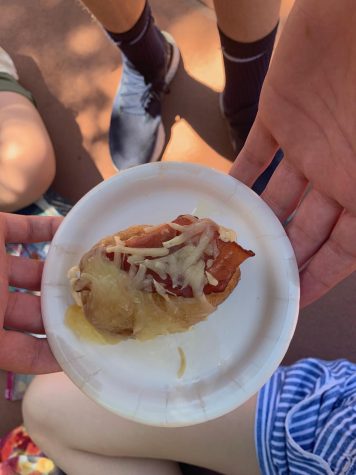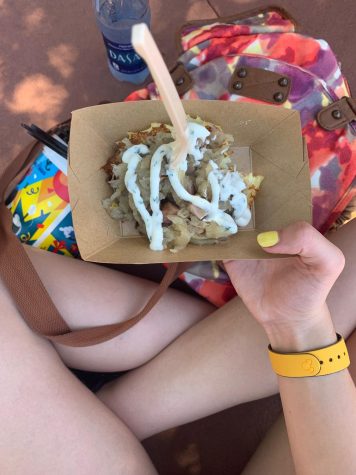 We stopped in China. Here, they have very decorative architecture. The first time we visited, we got vegetable spring rolls, which were fantastic, and crab and cheese wontons, which were also very good. A few hours later, we came back to get more spring rolls. Even after that, I came back a third time to get Chinese cotton candy, which was also very good and tasted different compared to normal cotton candy (despite what I was told from other people visiting Disney); it was a lot fluffier and sweet. In China, you can also visit Mulan and watch an acrobatics show that runs throughout the day.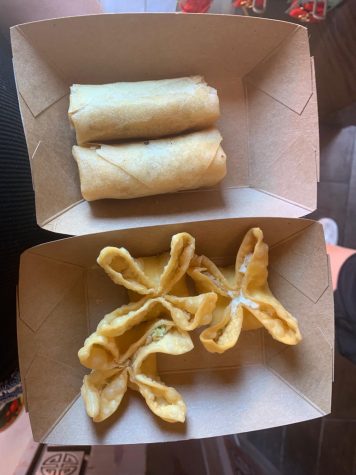 Next up: Norway. I ate a pretzel-shaped pastry drizzled with chocolate. It was extremely sweet. My sister also had another pastry called a Troll Horn. In Norway they feature a new Frozen-themed ride which takes you on a boat ride through Arendelle while listening to animatronics of Ana, Elsa, Kristoff, Sven, and Olaf singing Frozen anthems including Let it Go and In Summer.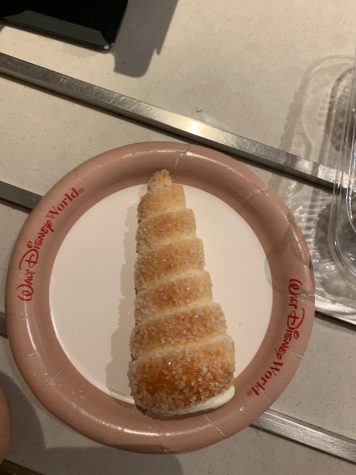 Last, but not least, was Mexico. There, I ate nachos and corn on the cob dipped in a garlic and parmesan spread, which was delicious. The Mexico pavilion had a Coco-esque building replete with Day of the Dead decor. I thought the building was very cool and the environment and food was very fun.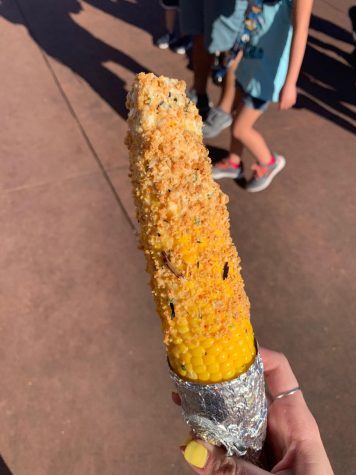 Please share our stories: