New Bachelor Announced; ABC Under Fire for Lack of Diversity
Peter the Pilot has 'finally' been announced as Season 24 Bachelor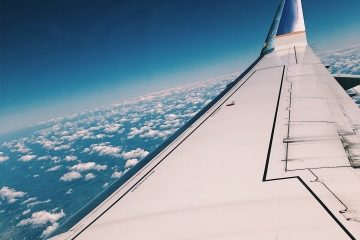 After the Bachelor in Paradise finale, on Sept. 17, 2019, Peter Weber was announced as the Season 24 Bachelor.
Weber, a pilot for Delta Air Lines (nicknamed "Pilot Pete" by Bachelor Nation), was the second runner-up on the previous season of The Bachelorette starring Hannah Brown as leading lady. Now he is looking for his forever co-pilot.
While Bachelor Nation is excited about the announcement of Weber as the Bachelor, critics of the selection are wondering why Mike Johnson was not the first choice.
To give some context, Johnson was also on Brown's season of The Bachelorette and was a fan-favorite from the beginning. He is charming, handsome, and respectful. Not only did he put up with Luke P.'s nonsense on the show, he was one of the few people who stood up to him while keeping Brown out of it. So why wasn't he cast as the new Bachelor? 
This is nothing against Weber, he is literally a walking smile, but it is time for ABC to make a change. The Bachelor has been on the air for 17 years. In those 17 years, there have been 23 seasons. Not once in those 23 seasons has there been a black Bachelor–it's long overdue. 
Rachel Lindsay, Season 13 Bachelorette and the first (and only) black Bachelorette has spoken out about the announcement.
"I think Peter seems like a very nice guy. He seems lovely. This is absolutely nothing against him, but how many Peters have we seen before? What season are we on? 24. So, we've seen 24 Peters," commented Lindsay.
Weber made it to the final three and was genuinely heartbroken when Brown sent him home. He has a good background and good history. These are all the same boxes that his 23 predecessors checked off. But what makes him different? What makes him stand out from the rest? The answer to that question is nothing.
When ABC was looking to cast their next Bachelor, they weren't looking far. They wanted the same old thing, and that's what they got. Not only would Johnson have been the first black Bachelor, he would have been the first veteran Bachelor. 
To reiterate, this is not an attack on Peter the Pilot. He will make a great Bachelor. It just has to change eventually.
The Bachelor premieres this January 2020.
Please share our stories: