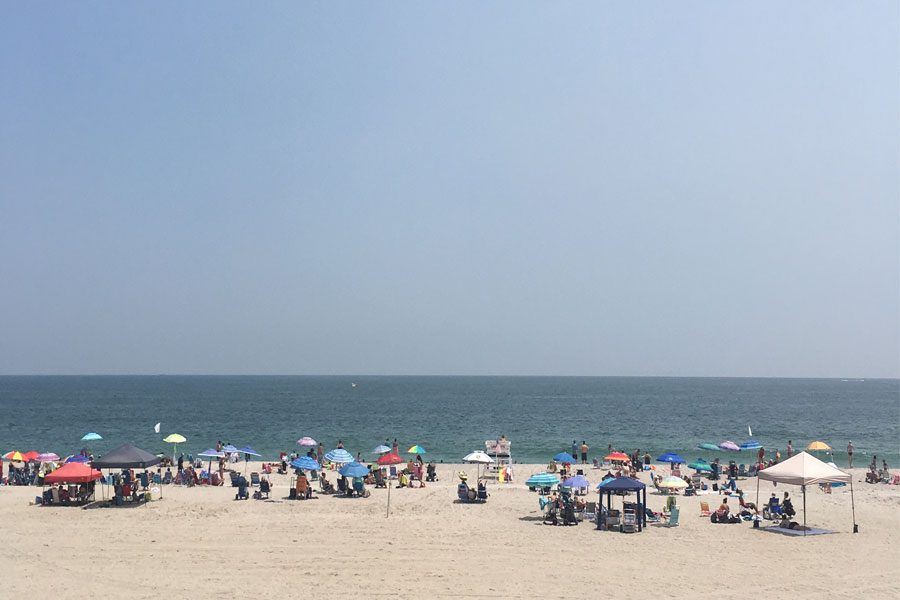 Kristen Zosche
Due to its omnipresence in the news, the majority of you probably know, climate change is a problem that is affecting the world on a global scale at this present moment. What you might not know is how exactly this global issue if affecting our great state of New Jersey. 
I myself saw how New Jersey was being affected on one particular day in August this past summer. For the majority of my life, I have spent a significant amount of time on the beaches of Seaside Park during the summer and I know the typical weather for this area. On this particular day, when I was there with some of my cousins, the temperature was reading over 100 degrees Fahrenheit on the beach, just a few feet away from the ocean. I found this to be extremely abnormal, especially for this area and its proximity to the ocean, which usually makes it significantly cooler than other places. As it turns out, this was the hottest summer day recorded in New Jersey since 1936. 
Due to my confusion, I decided to look into why exactly this day was so hot. I found a good deal of information regarding New Jersey and climate change, and that the state was in fact being heavily affected by the issue. 
Over the last century, the average temperatures in New Jersey have been rising significantly. Since 1895, the average temperature in the state has risen by 3.6 degrees, which is twice more than the United States temperature rise on a national level. Another factor demonstrating the severe effects of climate change in New Jersey is the recent heavy rain over the last couple of years. In 2018, New Jersey had its highest recorded precipitation rate ever. This rise in precipitation rate this year, despite the absence of any direct hurricane activity, is yet another indicator that climate change is taking a toll on our state. 
Researchers are not predicting any positive outcomes concerning New Jersey and climate change. Scientists from Rutgers University predict that the sea levels in New Jersey will rise over 3.5 feet by the year 2100. This would put communities such as Lyndhurst, Secaucus, Bayonne, Ridgefield, and North Bergen at risk for heavy floods up to about 20 times per year. These same researchers also predict that if the state of New Jersey, and the world population on a whole, do not lower their carbon emissions and take other actions to prevent climate change over the next few decades, these predictions could easily become a reality sooner than anticipated. 
These issues have the potential to be prevented, but in order to prevent them, the people of New Jersey need to come together and work to do whatever they can to contribute to this positive change in the state.