Curtains Closed: Why Are So Many Broadway Shows Closing?
Over the summer, the Great White Way experienced a downfall with many shows closing, including hits such as Waitress, Beautiful: The Carole King Musical, Be More Chill, and The Prom. These recent closings have had all theatergoers asking the same question: why?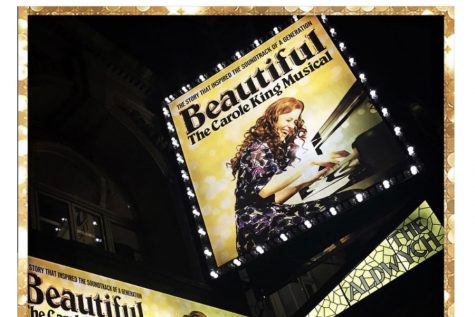 In a video posted a few months ago, YouTuber Katherine Steele answered this question. Steele, actress and theatergoer herself, runs a YouTube channel following not only her acting escapades but the world of Broadway and theater. She has garnered a rather large following, with 144,000 subscribers to her main channel and more on her vlog channel "Party at Kat's." 
Upon discovering the numerous amount of Broadway shows closing, Steele took to YouTube, addressing her fan base (Theater Thursday fam, as they are known) to discuss the recent change. She explained it all by backtracking to the year 2016. 
The years 2016, 2017, and 2018 were all huge box office successes, with 2018 earning $1.8 billion, 2017 $1.6 billion, and 2016 $1.5 billion. The success of these years is due to the huge successes of shows such as Hamilton, Hello Dolly!, Harry Potter and the Cursed Child, and Springsteen on Broadway. In the year 2018, more people attended a Broadway show than they did a professional New York sports game. 
Springsteen on Broadway especially benefited the Broadway box office as his fame and success as an icon in rock history brought in all sorts of new theatergoers, who traditionally would not have attended Broadway shows. Almost immediately after the show closed, ticket prices for Broadway shows declined 10%.
Steele states that Forbes predicts that 2019 will not be as financially successful. This has been proven true in recent months as 13 shows have announced that they will be closing/ have closed and investors are set to lose over $100 million. The question still remains: why are so many shows closing?
"It's simple market correction," Steele says. "Basically, there are too many shows and not enough quality." This is due to the capitalization (amount of money something costs to put up or to buy) of each of the following shows: King Kong at $36.5 million; Cher Show at $19 million; Pretty Woman at $17 million; The Prom at $13.5 million; Be More Chill at $9 million; King Lear and Gary both at $4.9 million; Hillary and Clinton at $4.2 million; and Frankie and Johnny at $4.1 million.
Only 3 limited-run plays have recouped their loses or are close to it, they are The Ferryman ($6.7 million), Burn This ($4 million), and What the Constitution Means to Me ($2.4 million). All the other shows that are closing or have closed in recent months closed in the red, meaning that they lost money. "Of course, that does not include Beautiful or Waitress, both of which recouped their investments in 2014 and 2017, respectively," says Steele.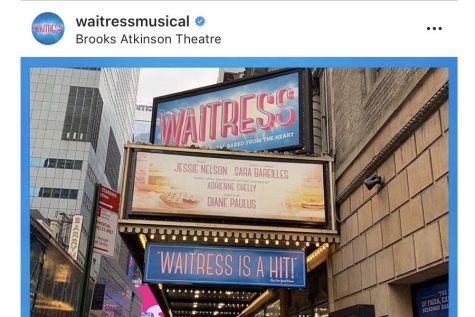 These shows leaving will not affect the course of more popular shows that are still on Broadway. Steele mentions that "Long-running shows with high profit margins are estimated to continue to thrive, but new comer shows might have difficulty maintaining and gaining momentum to stay on Broadway or even turn a profit." So, shows such as Wicked, The Lion King, and The Phantom of the Opera (which, let's be honest, will probably survive the apocalypse) will still thrive and survive on Broadway. New shows, however, will have a much more difficult run. 
After the large amount of closings, shows will survive and remain on Broadway solely based on how popular they are and how profitable they are. 
Despite the huge loss of fantastic shows on Broadway, these closings will not be their end. To recoup their money, shows have two options: licensing and launching national tours. Shows like Waitress have launched a second national tour and The Prom has already begun licensing. Furthermore, The Prom is set to have a Netflix movie in the future, so anyone who has yet to see it may still have an opportunity through Netflix. 
Of course, the loss of these shows is devastating, but alas it is the circle of life (pun intended) on Broadway. Never worry, for the curtain never closes for long. 
Click here to watch Katherine Steele's video.
Please share our stories: