Breast Cancer Impacts Mount Students and Families
Isabella Vescera: My Family's Journey With Breast Cancer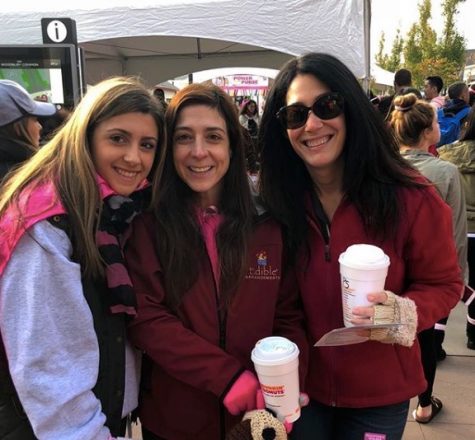 Ever since I was a child, the month of October has been quite special to me.  Sure, there is the expected excitement that accompanies Halloween and all other fall festivities; however, those are not the primary reasons as to why I cherish this month. Rather, October serves as Breast Cancer Awareness Month, and I am particularly impacted by this month considering both of my grandmothers are breast cancer survivors. My maternal grandmother, at the age of 34, was diagnosed and told that her cancer was hereditary (attributable to her mother having had breast cancer as well). Although my paternal grandmother fought her battle later in life, she also grappled with a very rare form of breast cancer since she carried the BRCA gene (a factor that can cause cell mutation if passed on to the next generation as a cause of breast cancer). To honor and celebrate those who have been affected by breast cancer, October is filled to the brim with activities and people decorated in pink. For example, every year in an endeavor to stand as a unified front to spread love and awareness, I join my family and community in the Making Strides Against Breast Cancer Walk in Monroe, New York to raise money for all those who need support.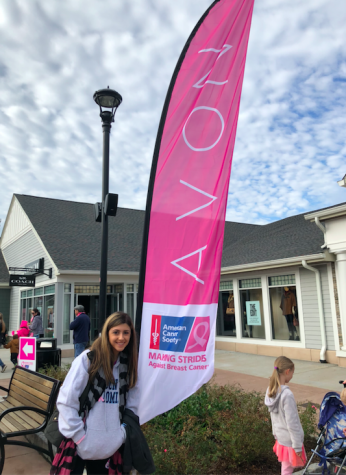 In coming to Mount Saint Dominic, I have thankfully found that same sense of camaraderie in many aspects, especially in regards to breast cancer. During this month, I feel the presence of sisterhood strengthened as we celebrate and commemorate all alumnae and family members of students in our community who have battled breast cancer. Sr. Fran, a survivor, believes that the Mount's efforts to foster awareness will cause students to pursue future advancements in research and technology to make breast cancer obsolete. "Mammograms and sonograms have evolved from a single hand to life saving devices, so refined, and I hope Mount students can aid in their advancements," said Sr. Fran when questioned about her thoughts on breast cancer technology. Her ideals are seen through the different celebrations that occur at our school during the month of October. The Pink Mass (this year on October 26th at 4:00 PM) honors survivors, fighters, and those who lost their battles, as well as uniting the community. The idea for this service began when a Mount trustee suggested that we dedicate a mass to this cause that affects nearly 1 in 8 women. We have since maintained this annual tradition, while alternating new events yearly. This year, in order to continue the promotion of awareness and to stand in solidarity with the cause, the Parents Arts Association will sell pink shirts with the breast cancer ribbon, our school will have a designated day to wear pink shirts, and together we will pray for those affected. Breast cancer forever holds a special place in my heart, and being at the Mount has allowed me to continue supporting it full force. 
Lara Coby: The Story Of A Breast Cancer Patient
Unlike a lot of kids my age, I have seen the effects of breast cancer up close and personal. It is not just that one dysfinctional cell that starts to grow rapidly, makes people throw up, and lose their hair. It is a journey that leaves permanent battle scars on both the patient and loved ones. I vividly remember when the idea of my mom being diagnosed with cancer was just introduced in my life. My sister had overheard a phone call my mom had with a family member which held some questionable remarks about my mom's health. My sister confronted her, and my mother knew she had to be transparent with her daughters. She said that her doctors had found unusual spots that held potential trouble in her routine mammogram. It was not until my sister's seventeenth birthday that my mom got the call to confirm it was cancer. Now, she was living with stage three triple negative breast cancer, the most deadly of all types. Fortunatley, it is 98% curable. My mom now was put into the routine of recieving chemo treatment and continuous doctors appointments. She went from having long lucuious locks of hair to being a bald beauty. I became a live in nurse and helped with removing bandages where she recived vacinations and helped her when the side effects of the chemo kicked in. Chemo turned into radiation and radiation turned into surgery. My mom ended her journey with 16 rounds of chemo, going to get radiation every day for a whole month, and recieving two surgeries. That is what I call a warrior.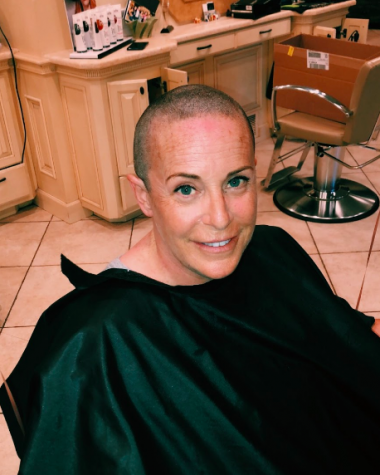 This part of my life is something that I may never be able to erase from my memory, nor will my mother. As much as it was mentally draining for me, my mom got the worst end of it. As a community, we have to be aware of the mental effects that cancer has on a patient. We need to be supportive and allow ourselves to live in their shoes. Make them meals, do them favors, and just talk to them. The experience of going through cancer treatments is only one that a cancer patient and their family members will understand, so we have to hold a considerable amount of compassion for those living this nightmare. This entire year of my life has taught me how precious life is. You may never think certain things could ever happen to you, until they do. I never in a million years would have thought that my mother would have gone through this, but she did. Some things in life we have no control over, but it is important to come together as a community and support those going through a crisis. My mom, and every other cancer survivor, is so much more than a single cell.
Please share our stories: