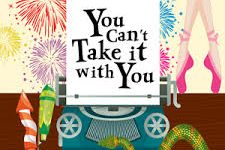 It's that time of year again: the Mount is putting on the annual fall drama. This year, the selected show is You Can't Take It With You.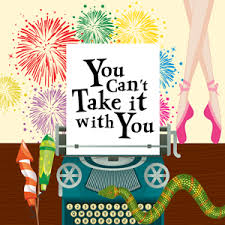 You Can't Take It With You follows the story of the Vanderhof/Sycamore/Carmichael family and their loony day-to-day lives. Each member of the family has strange hobbies that they love more than anything: from dancing, to playwriting, to building fireworks in their basement. Everyone in the family has their quirks, aside from Alice, who has a typical 9 to 5 job and loves every minute of it. At this job, she falls in love with her boss's son, Tony, who comes from a traditional, typical family. They plan to get married, but this presents a daunting challenge: introducing the families to each other. This hilarious play shows the importance of family, doing what makes you happy, and learning to accept others with their quirks and weird hobbies.
"I am very excited for this production, specifically the period costumes," said Katrina Greene '21. 
Isabella Castillo '22 was cast as the lead female role, Alice, and her love interest Tony will be played by Ryan Toomey. Brian Bolger will be playing Martin Vanderhof, the grandfather and patriarch of the Vanderhof/Sycamore/Carmichael household. Catherine Backfisch'21 will be playing Penelope Sycamore, mother of Alice and Essie, who will be played by Ava Rakowski '20.
"It's such a fun environment where we can all be ourselves and put on an amazing show!" said Backfisch.
Ticket sales will soon be announced on the MSDA website. Check out some pictures from the first week of rehearsals below!