48 Hours at the University of Tennessee
Join Mount Alumna, Marisa Novak, and I for 48 hours at her new home, The University of Tennessee!
Located on the Tennessee River in the Eastern part of the state, Knoxville is a tiny, yet charming city that is rich in history. Although it is small compared to other U.S. cities, Knoxville is filled to the brim with activities including historic tours, Southern restaurants, and of course, a beautiful college campus. The University of Tennessee Knoxville is a large SEC school best known for its football, school spirit, and amazing college town. Recently, I visited Marisa Novak for a typical weekend in her life as a freshman living on campus.
First, I touched down at the McGhee Tyson airport, which put me about 12 miles away from campus. It's an extremely small airport so I called my Uber as soon as I walked off the plane. 
A quick 20-minute car ride later, I arrived at Marisa's dorm, Hess Hall. For our first meal, we went to my absolute favorite wing spot, Wings Over. This is a perfect lunch spot because it is quick, a good price, and a short walk from campus. One of the best parts of the University of Tennessee is that everything is walking distance, but there are a ton of hills which can sometimes make these trips rough.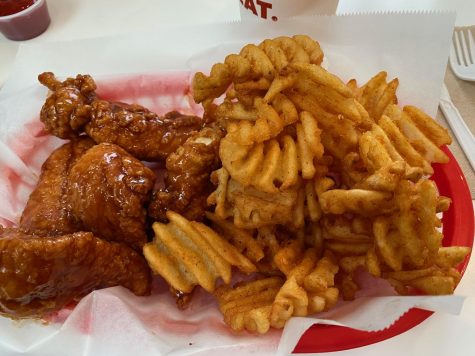 After lunch, we walked around campus a bit. There are so many unique parts to this school, but one of my favorites is The Rock. This is a massive boulder located in the heart of campus. Every night, students paint the rock with different messages, usually about football games or current events at school. Anyone is allowed to paint on it, so if you do, it's bound to be painted over by the next morning.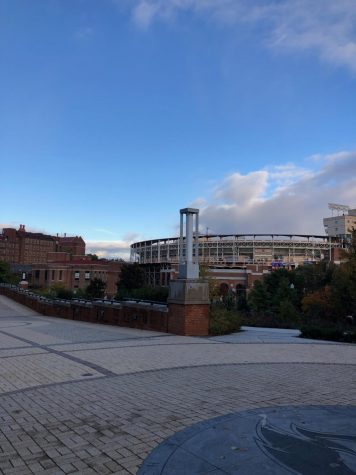 Another great aspect of the University of Tennessee is football, of course! If you're looking for a big state school with a good football team, Tennessee is the place to be. Neyland Stadium is the home field of the Vols, which can be seen from many spots on campus due to its massive size. One of the best spots for photos in front of the stadium is the new pedestrian bridge, which overlooks a bunch of gorgeous spots on campus. 
My first night in Tennessee, we tried a really great Mexican restaurant called Babalu. Although you do need to Uber from campus, it's a short ride downtown and totally worth it. I'd highly recommend this spot if you ever visit Knoxville. The food is amazing and they make fresh guacamole right in front of you. Some other restaurants I've tried in Knoxville are Rebel Kitchen and Copper Cellar. I'd definitely suggest checking them out if you ever take a look at the school. Finally, my absolute favorite – despite it being a chain – is Raising Canes. Although it's fast food, we don't have it in the North, so it's always great to have it when I take a trip down South.
After dinner, we headed back to Hess Hall to hang out with Marisa's friends and watch the new Netflix movie, To All the Boys: P.S I Still Love You. Something I've noticed about the University of Tennessee is how friendly and close-knit everyone is. Marisa is friends with everyone on her floor and they welcomed me with open arms as well. Although the majority of students seem to be from the South, they were super welcoming and made me feel at home. I visited other schools in the South and they gave me a bit of culture shock, but the University of Tennessee was the complete opposite. 
I would definitely recommend visiting the University of Tennessee if you are looking for a home away from home. The food is great, the people are kind, and it has everything you could want in a big state school. Everything is walking distance and it's a close-knit community, despite the school's size. Thank you Marisa for showing me the ropes of the University of Tennessee! Go Vols!
Please share our stories: