Mount Community Gives Back During Uncertain Times
Hello Argosy readers! Isabella Vescera '21 here to announce that I am the new Health and Medicine Editor and will be bringing you continuous COVID-19 coverage. Given that we live in an ever-changing world, it is of utmost importance to stay up-to-date. Currently, we are surrounded by uncertainties, and many of us are unsure how to process the new information we are constantly receiving. Times may seem dark; however, a ray of positivity can make the unknown seem less daunting. My goal is to do just that. I promise to keep the Mount in the know, while also putting a smile on the faces of this great community. I will be posting regularly with acts of community service from members of MSDA, updates from government officials, a brief summary on our area's current numbers, and scientific reports detailing the virus. I hope to provide something for everyone, whether that be happiness and hope for humanity or facts for a better understanding of the source behind this international pandemic. Thank you for joining me on this adventure, and I hope you find it worthwhile! 
---
In times of uncertainty, many struggle to find ways to foster positive energy and optimistic sentiments. While quarantined, active forms of giving back may seem like lost opportunities; however, there are so many ways to keep morale up from the comfort of your own home, and the Mount family is doing just that. 
From the commencement of remote learning, Dr. Muoio, one of the most influential members of the school community, has put ear-to-ear smiles on the faces of her students and their respective families. Every morning at 9:30, each inbox receives a notification that the daily Dr. Muoio Morning Announcement has arrived. Her efforts to make each day feel a little bit more normal have been greatly appreciated by more than just the students. She features faculty members, shares jokes and words of encouragement, and provides updates on the various facets of the Mount community. By filming familiar faces and places, she makes her viewers feel that they are back at school, everyone's home away from home. Her inspirational approach reminds everyone that, although this is a new setting and experience for all, we are learning and working through this together. My personal favorite part of her daily videos is her sign off quote, "Let's get after it!" Hearing these words, I can imagine myself back in the hallways, passing by her and feeling motivated to diligently complete my work.
Another instance of Mount's active approach to community engagement is through the repurposing of the academy's advertising space on Bloomfield Avenue. Historically, this location has been utilized to promote MSDA admissions and general events, such as Open Houses and theater productions. The communications team took this opportunity to thank our local essential workers for risking their lives in order to prevent further illness and to find a cure. Mrs. Stewart, who designed the banner, wanted to highlight "one of the most important aspects of the Mount" — the students. She felt that seeing a kind face behind this appreciative sentiment would make the message more personal. As people drive down this main road, the banner acts as a positive embrace (socially-distanced of course) and a reminder of the community's appreciation for our local heroes. In proper Dominican tradition, the Mount extends the pillar of prayer and continues to keep those working on behalf of our health at the forefront of our thoughts and well wishes.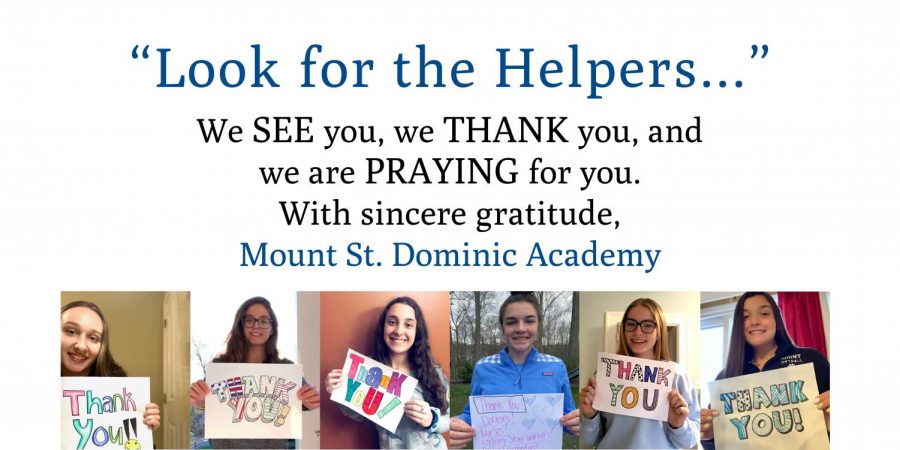 This charitable practice of giving back extends to Mount students. Clare Mulvihill '21 has been making bracelets and donating the profits to St. Barnabas Medical Center to assist in their effort to fight against COVID-19. During her self-quarantine, she found an abundance of the necessary resources to make bracelets and considered how she could use her newfound free time to benefit others. What better way to transform this opportunity into a chance to give back?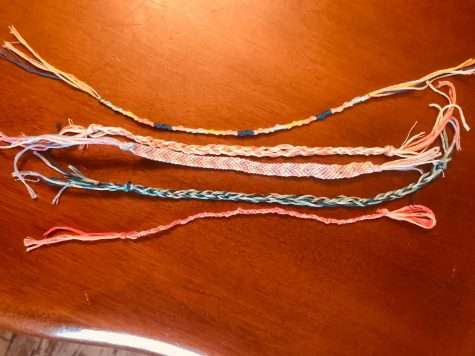 Like Mulvihill, I have found myself in a similar situation. While contemplating where to focus my efforts, I considered what would make this quarantining experience especially difficult. One blaring thought was how I would not be able to endure this time without the loving company of my family. This led me to those who are most lonely at this time: senior citizens in homes. These elderly, and in some cases ailing, members of our communities are isolated from the outside world for their protection, but at the detriment of their mental health. I bolstered my family at the kitchen table, grabbed all of the markers, crayons, and colored construction paper we had on hand, and got to work. Each week we select a different home for senior citizens and make enough cards for every resident at the facility to receive one. Each card is personalized and I truly feel that I am having a conversation as I write each message. Not only does this provide comfort to the most vulnerable, it keeps my family positive and humbled. In an effort to expand the reach and productivity of my project, I reached out to friends and extended family to spread the happiness to more people. I can certainly attest to the positive benefits of doing for others while still being at home.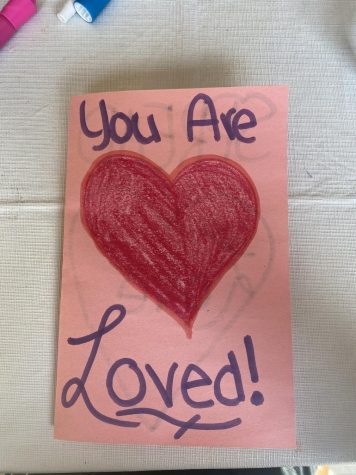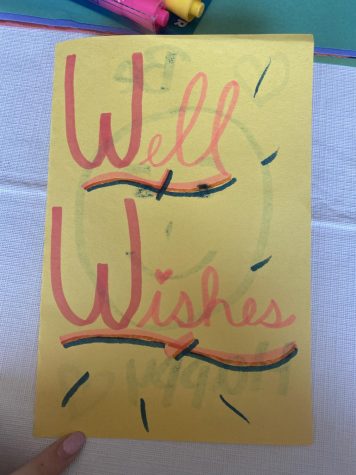 Volunteering is a two-way street: both ends receive a psychological reward. It is scientifically proven that doing acts of service provides a feeling of accomplishment and serves as a source of happiness. Being advised to stay at home makes way for more free time. Although we all deserve time for ourselves, we should make an effort to work for those who are helpless; after all, now we all have a lot of time on our hands. So now I challenge you. Be the sunshine in someone else's storm.
Please share our stories:
Leave a Comment