John Krasinski Brings Ray of Hope to YouTube
The public often looks up to celebrities and figures portrayed in the media as models for how to live their own lives. Especially in times of despair, this practice furthers as people are looking for a glimmer of hope to guide them. During this pandemic, many stars have taken to social media platforms to brighten the lives of their followers. John Krasinski is one such celebrity, who is bringing smiles to the masses with his campaign, Some Good News (SGN).
With nearly 2.2 million subscribers, Krasinski began his YouTube channel nearly 3 weeks ago and has gained international recognition for his desire to spread happiness. As our televisions are flooded with negativity, Krasinski saw a need for a good news network and filled that void, reminding watchers that there are people and things to inspire us and help us maintain our optimism. His combination of humor and kindness captivates viewers, allowing them to experience happiness amongst the turmoil.
Krasinski centers his efforts around three key messages: appreciation, praise, and positive energy. He focuses on the amazing work performed by medical professionals and volunteers worldwide, thanking them for their contributions and showing different acts of gratitude that have been implemented. Whether it be parades on the streets or applause from a window, Krasinski gives credit to those fighting for our lives and those who have taken the time to express a kind gesture in return. In doing so, he brings to light the struggles they face, as they risk their lives day in and day out for the betterment of our world and all who inhabit it. 
"
Krasinski centers his efforts around three key messages: appreciation, praise, and positive energy."
In order to get away from talk about the deadly virus, Krasinski also recounts heart-warming stories. In his first episode, he told of a girl recovering from cancer and being welcomed home to the roar of applause from her neighbors. His example shows that, despite the anxiety accompanying this time, people are making advances in their own personal journeys and are feeling the love that surrounds their accomplishments. Krasinski also provides fans with laughter. For example, for fans of his show The Office, he included a memory of his "unfortunate" haircut from the show's debut back in 2005.
In attempts to incorporate more notable stars in the passing on of positive energy and attract a wider audience, Krasinski invites guest stars on the show. Krasinski's first "Entertainment Correspondent" was his former co-star Steve Carell, who reminisced, sharing memories from the show's pilot. Additionally, he held a reunion with the original cast of the Broadway show Hamilton, and they serenaded a fan who was unable to attend a performance with the opening song of the musical. With glimpses of everyone's favorite stars, Krasinski's subscribers feel as if the crazy world is on pause.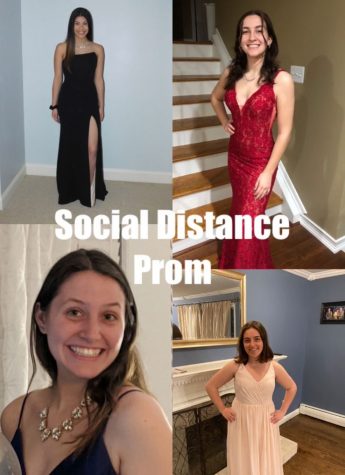 In Episode 4 of his SGN series, Krasinski targeted a specific segment of his audience: high schoolers. The title of the episode is "Prom 2020." Since most, if not all, proms and formals have been canceled, Krasinski invited them to his own virtual prom and brought along a few special guests, including Billie Eilish, the Jonas Brothers, Chance the Rapper, and Rainn Wilson. He provided an outlet for saddened teens to unite under a common detriment, hosted by people they admire. Some of our own Mount students participated in this event and found it worthwhile.
"Even though I would much rather be able to celebrate prom together with all of my friends," said senior Emma Hladik, "Facetiming with [them] while participating in the virtual prom was a great idea and a fun way to pass time during quarantine!" 
John Krasinski acts as a live reminder of hope and happiness. He brings light amidst the darkness and his videos serve as a force for good when most of what is publicized includes the number of COVID-19 cases. Krasinski's Some Good News endeavor spreads a chain of positivity in a time when we need it most.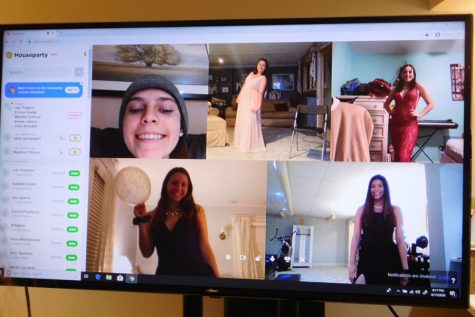 Please share our stories:
Leave a Comment