Tie Dye Makes a Comeback During Quarantine
Maddy '20 takes us step-by-step through her DIY project.
Are you bored searching for things to do in quarantine? Grab some of your old and boring clothes to tie dye them! Tie dye is a major fashion trend that is starting to come back during this time. There are so many colors and patterns that can spice up your boring clothes. Many celebrities and famous people have helped this trend come back to life. It is so simple to do, all you need is: clothes of your choice, dye bottles, rubber bands, gloves, and water. 
The real definition of tie dyeing is the method of dyeing by hand in which colored patterns are produced in the fabric by gathering together many small portions of material and tying them tightly with string before immersing the cloth in the dye bath. With that, there are endless possibilities, just use your creativity.
Before you start anything, make sure you put something underneath your work area to protect it from the dye. As you can see, I put a trash bag underneath, which also makes for easier cleanup. To start, have all of your materials set up and ready to go. Then, get whatever article of clothing you are using dampened.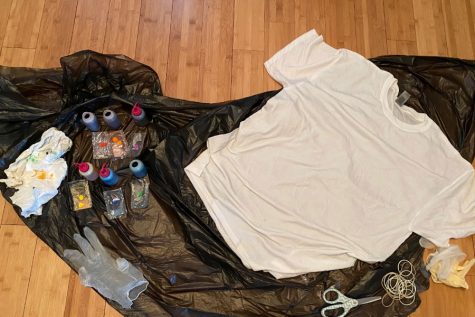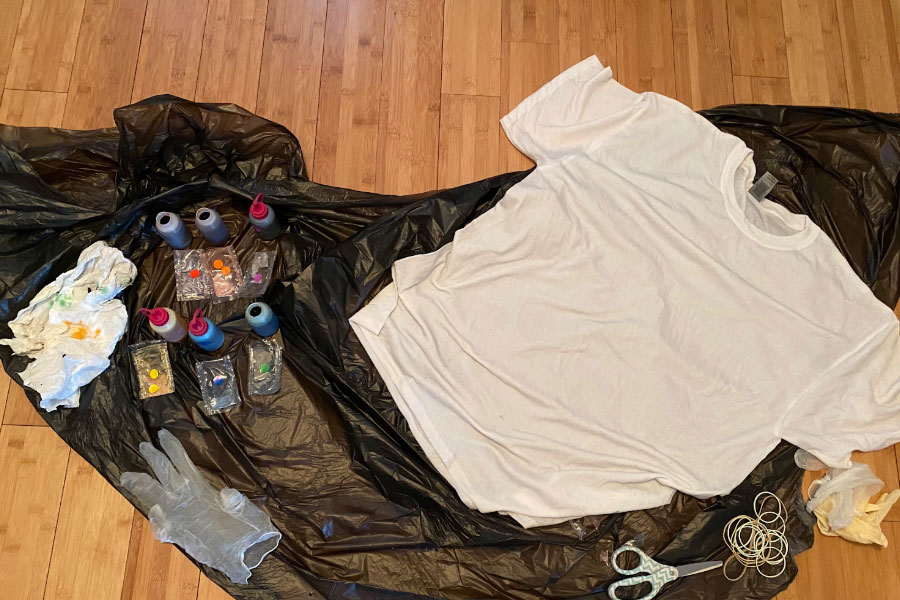 Next, take your rubber bands and put them wherever you want. There are a few different ways to wrap your rubber bands, depending on the style you want the dye to come out looking like.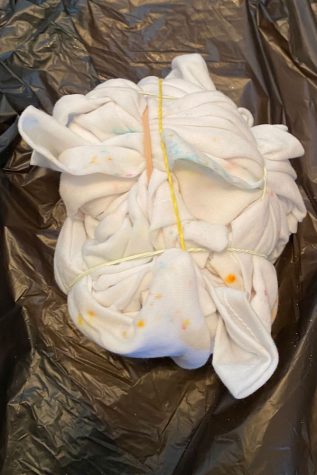 For this next part, make sure you are wearing gloves to protect your hands from getting stained. Choose any color or colors that you prefer and just start squirting the dye all over the shirt, however you want.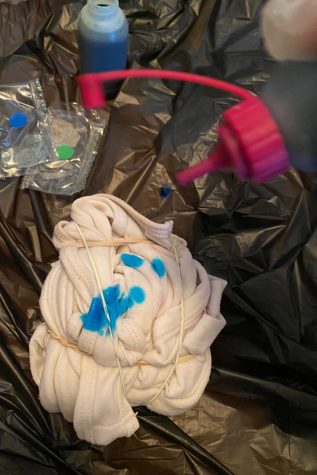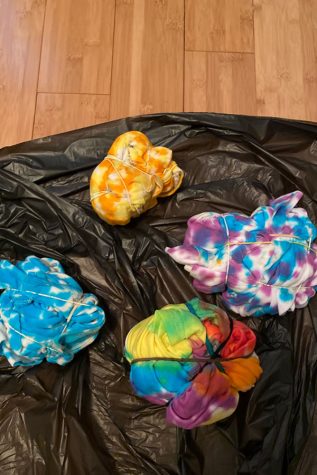 Once you have your desired colors and pattern, you have to let it sit. Patience is important for this part. You can let them sit for as little as 8 hours, but for best results I recommend 24 hours. I put them inside of a plastic bag overnight.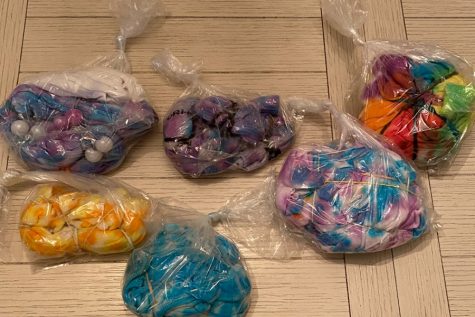 After 24 hours (or when you wake up), take the rubber bands off and throw your clothes into the washing machine with cold water to avoid bleeding of colors. I put mine on a medium spin for about 15 mins. After you take them out of washer, put them out to air dry or put them in the dryer. I left mine out to air dry because of the heat and sun.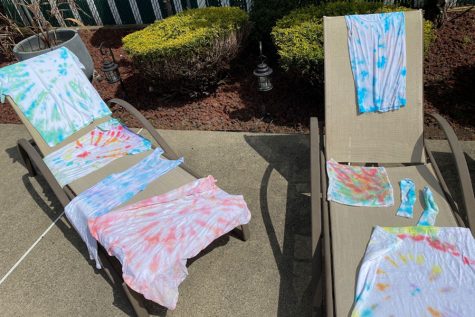 After your clothes are completely dry, they are ready to wear. As you can see, I cropped the tank top, for a cute shirt or bathing suit top cover-up. You can get creative and do whatever designs you want. I also have two tees that are very colorful and fun for the summer. I was very happy with the final product and cannot wait to style my new clothes.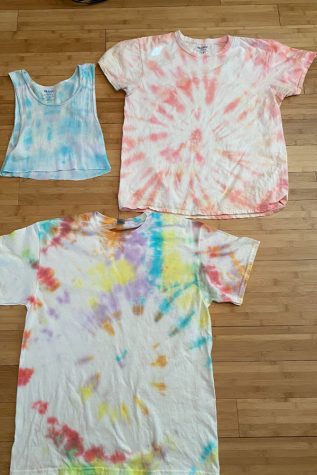 I hope that this gave you some inspiration to go and tie dye your own clothes as a fun quarantine activity. I really had fun making my new clothes and now I am up to date on all of the trends. What else is better than being able to wear your own creations?
Please share our stories: