California, Colorado, Connecticut, Delaware, Florida, Georgia & Hawaii
"
California is a fine place to live- if you happen to be an orange."
— Woody Allen, film director (2015 California Trip)
Although we stayed in Orange County, we did not get any oranges, but still enjoyed our journey in California. Considering that there are many "up and coming" areas to visit for sure, California 's eateries, shops, and array of activities are expanding and attract millions of visitors every year. Our first visit to the San Juan Capistrano Mission was tranquil and offered a reflective experience while San Diego Zoo was a "wild" adventure. Over the next few days, touring the Hollywood area, walking along the Hollywood Walk of Fame and Rodeo Drive made me feel like a celebrity as I gazed through the store windows from the outside. After Hollywood, we went to the original Disneyland, which was much smaller but still densely populated, similar to Disney World in Florida. Disneyland was cool since it was the 60th Anniversary of its establishment at the time of our visit. Lastly, we relaxed on Huntington Beach and Newport Beach at the end of our vacation and saw a cute Sea Lion! If you love the warm environment and year-round access to the beach, California may be calling you!
"
Colorado is an oasis, an otherworldly mountain place."
— Brandi Carlile, singer-songwriter (2017 Summer Road Trip)
One of the most memorable landscapes in Colorado is the mountainous region surrounding Denver's "hustle and bustle" atmosphere. Seeing the sunset behind the snow-covered mountains that stretch from British Columbia, Canada to New Mexico, left me awestruck. Throughout Colorado, I noticed that the communities had rocky terrain and cooler temperatures.
"
I come from Bridgeport, Connecticut and have friends I grew up with there."
— John Ratzenberger, actor (circa 2013)
In Groton, Connecticut, we visited the Naval Submarine Base, which is known as the "Home of the Submarine Force." Learning about the origin of submarines was interesting, considering that Connecticut is known for its boating and marine technology. When I was much younger, my family and I also went to Mystic Seaport in Mystic, Connecticut where there was a vast array of boats and ships that ranged in size and color. If you like sailing and being along the Long Island Sound, Connecticut may be the State for you! 
"
I would stare at maps of Delaware for hours."
— Ken Jennings, author (2016 Road Trip)
One of Delaware's major attractions is known as the DuPont Mansion, a historic estate located in Wilmington that Alfred DuPont originally owned. DuPont was an American industrialist and financier who made his fortune by producing dynamite during World War I. When I first walked up to the Mansion, the immense size astonished me! For an estate that was built in 1936, a few years after the Great Depression ended, it is still standing today as a tourist highlight. 
"
What's special about [Florida] is the collision of cultures. And the white sand beaches and fantastic restaurants."
— Jeffrey Dean Morgan, actor (2016 Road Trip)
Florida, also known as the "Sunshine State," is often associated with its majestic beaches, blistering summer climate, captivating wildlife, and Walt Disney World, but it also caters to those who love museums or enjoy science. Unlike previous trips to Florida, we took an auto train that departed from Lorton, Virginia, and arrived in Sanford, Florida, in two days. Trying this mode of transportation for the first time proved to be one of a kind, but it included staying in a "slightly" cramped quarter. During our stay in Orlando, we ventured to John F. Kennedy Space Center, which is located in Cape Canaveral, where we saw launchpads, control rooms, the Saturn-5 rocket (the one that went to the moon), and the Space Shuttle Atlantis. Although we did not go to any beaches this time, staying in Disney was one of the highlights on our trip to Florida. From our extensive shopping to going on Splash Mountain, Disney always makes for a spectacular adventure along with traveling on a train and visiting Kennedy Space Center.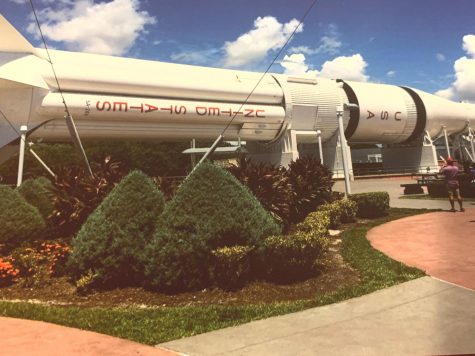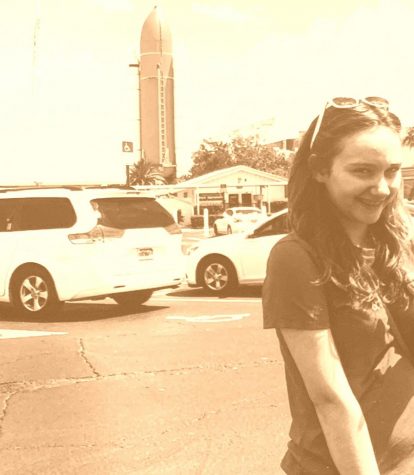 "
Macon has such a rich musical history- and the State of Georgia, as well."
— Jason Aldean, singer-songwriter (2016 Road Trip)
Before reaching Savannah, we drove through the rural parts of Georgia, but I took note of the crops and cotton fields that lined the side of the road. The summer heat set in the atmosphere and the smell of peaches was prominent as I looked out of the open window. Although it was quaint, Savannah had many business buildings that mimicked a small city. We visited the birthplace of Juliet Gordon Low, founder of the American Girl Scouts organization. Even though I am no longer a Girl Scout, I connected with my past and recognized some of the modern uniforms!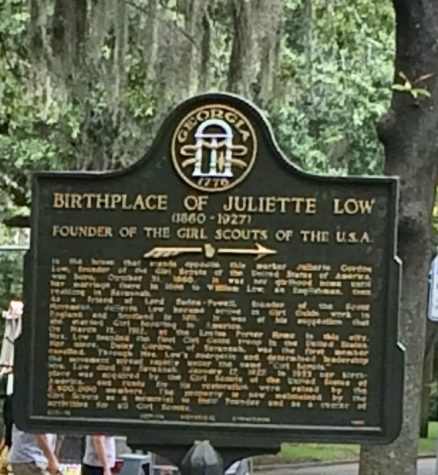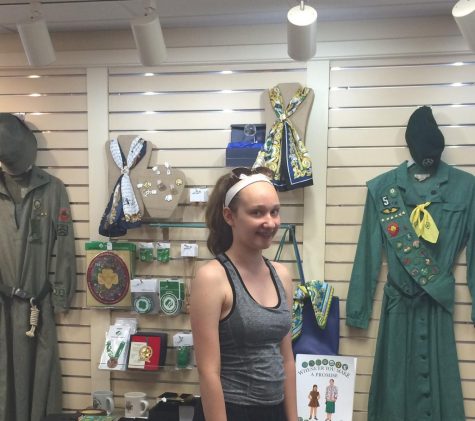 "
"La'i lua ke kai." (The Sea is very calm. All is peaceful.)"
— Hawaiian Proverb (2013 Hawaii Trip)
Did you know that aloha can mean hello, goodbye, or I love you? Hawaii, coined the "Aloha State" is a State unlike any other, as crystal blue water surrounds all sides, has blistering climates, active volcanoes, and palm trees. Hawaii's history is as equally captivating as its picturesque aesthetic and unique culture. When we stayed at Disney's Aulani Resort & Spa, we partook in many of the hotel and local amenities. Surfing and snorkeling were two of my favorites, but seeing Mount Kīlauea and Mauna Loa Volcanoes at the Hawai'i Volcano National Park was breathtaking. The next day, we visited the USS Arizona Memorial at the World War II Valor in the Pacific National Monument. This solemn experience not only transformed my idea of Pearl Harbor, but it also allowed me to connect with what I learned in school. While my awareness regarding the intensity of Pearl Harbor definitely transformed, we traveled to the filming site of the movie, Jurassic Park– thankfully there were not any dinosaurs!
Please share our stories: