The Effect TikTok has on Generation-Z

STORY BEHIND TIKTOK 
Surpassing almost one hundred million users in the United States alone, it is safe to say that TikTok is one of the most fast growing social media platforms of the twenty-first century. Beginning this remarkable journey in July of 2014, the platform was first referred to as Musical.ly. Immediately the developers noticed a rapid increase in popularity amongst the platform with almost reaching the goal of five hundred downloads a day. It's predominantly young user based, attracting individuals of the Generation-Z community, allowing them to post short clips of themselves lip syncing to popular songs.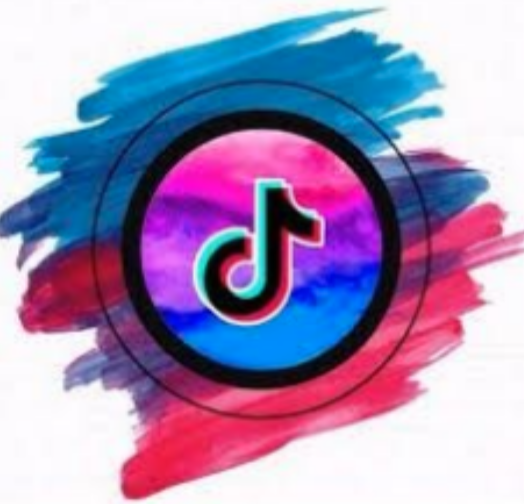 In late 2017, Musical.ly was purchased by Bytedacne, a multinational internet technology company headquartered in Beijing, for an estimated worth of eight hundred million dollars. From this day forward Musical.ly had become referred to as TikTok. "Musical.ly recently reached a new milestone of 100 million monthly active users and we are excited to enter into a new chapter" said co-founder of the original applications platform Alex Zhu in an interview with The Hollywood Reporter in 2018. Zhu, identified as the senior vice president of TikTok, further articulates how, "TikTok, the sound of a ticking clock, represents the short nature of the video platform. We want to capture the world's creativity and knowledge under this new name and remind everyone to treasure every precious life moment. Combining Musical.ly and TikTok is a natural fit given the shared mission of both experiences; to create a community where everyone can be a creator." 
HOW TIKTOK HAS AFFECTED GENERATION Z
It is no secret that TikTok has predominantly affected those of the teenage mind, some more drastically than others; this lure of TikTok could substantially be more negative than positive. TikTok has developed into a career for some teens as well as adults due to their popularity on the application. TikTok has provided influencers such as Addison Rae, Dixie D'Amelio, and many others over the age of eighteen with a steady income based off of the amount of followers and views each individual may get per video. Alongside these paid influencers with millions of followers, are average teens such as myself, as well as children and adults that use the platform to make videos as an entertainment resource primarily for family and friends to view. The average user does not have millions of followers or dollars, but they have the ability to view other publicized videos that may go "viral" through the 'For You page' on TikTok. The 'For You page' is the main page of TikTok; it is the landing place when users first open the app. It gives users the opportunity to view others content and have the choice to like, comment, share or scroll. The videos distributed on this page are filtered based on the user's interests and videos they may have interacted with in the past. Any individual is eligible to have their video shown on the For You page and go "viral" but alongside this may come opinions of various strangers commenting on the content you may have created. Sophia Garske, a senior at Mount Saint Dominic Academy, discusses her brief interaction with fame and how her video being highlighted on the For You page affected her. She explained, "I've only had a few videos blow up, and [this one] was a makeup video so it didn't get that much hate; it was just kinda like, this is so crazy! It's insane! Verified creators had commented on this video saying how cool it was, and I loved this because I got to express my art."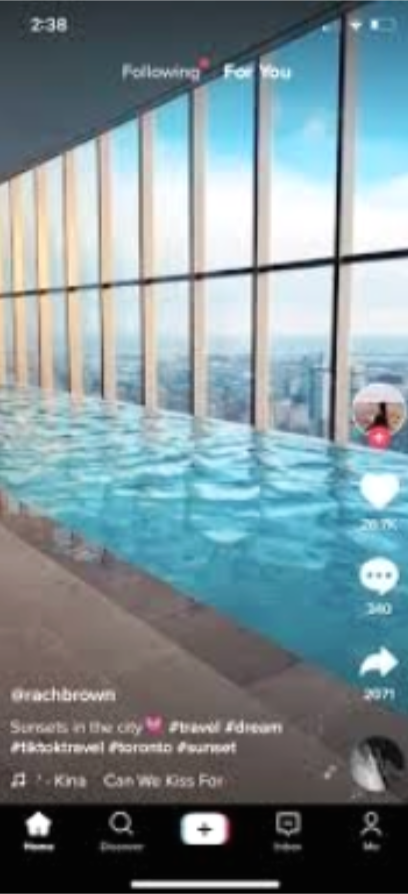 She continues, "Another video I had posted relating to how I actually felt went insanely viral compared to the last one. I was scrolling through comments, and I was able to connect with those who were going through a tough time as well. There was one girl who kept commenting on negative things, and I handled it. I explained to her how you never know what someone is truly going through behind a screen." It is clear that with positivity comes negativity and these comments of complete strangers could impact another's emotions. Garske has gotten discouraged by the app sometimes. She told me, "Sometimes I don't want to even go on the app. I feel horrible compared to these other people and then there are days where I'm really confident and feel great. Most days I feel terrible, I don't look like these other girls on my For You page." Garske further explains, "I'm not the perfect person." 
BEHIND THE SCREEN 
Posting content to the public can be rather intense and can cause anxiety for the person posting to TikTok. They worry about the response they may get. Of course this happens to influencers but it also happens to the everyday user as well. Rachel Umansky-Castro, a senior at the Mount, reflected on her anxiety with posting. She said, "I definitely feel anxious before I post something and check and refresh my feed multiple times. If I'm questioning something, I'll typically ask one of my friends and ask them for their opinion." Behind the screen is an individual with emotions similar to everyone else; sometimes in a community such as TikTok these things may be forgotten or overlooked. Umansky-Castro further explains, "Hate doesn't bother me because these people don't know me. What makes me insecure is my For You page; you see videos of a girl with the perfect body or perfect relationship and can't help but wonder 'why can't that be me.'"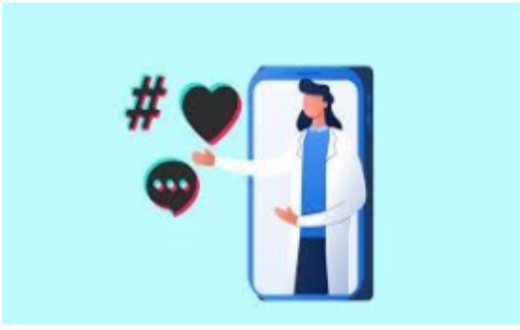 TikTok alongside many other social media platforms could very well be toxic. Individuals who hate on others combined with publicized videos and images of individuals who are living the ultimate dream life, are examples of how social media has mentally impacted our generation creating a mindset full of false realities and insecurities. The growth of technology and social media is only becoming a larger industry, and could very well affect the generations to come.

Please share our stories:
Leave a Comment