New Mount Winter Uniforms
The Mount uniforms are one of the things the Mount is most known for:  the iconic skirt, sweater, polo shirt and brown shoes. This year there is a twist. In the past, the winter uniform was a grey kilt, white MSDA polo shirt, navy knit socks and brown shoes. In addition, freshmen and sophomores were required to wear the blazer over their MSDA polo shirt which included the Mount logo. Juniors and seniors wore a navy blue sweater with white stripes on one sleeve. Now, the new uniforms include any Mount sweatshirt, Mount sweatpants, and sneakers. The uniforms have changed as a result of the new COVID-19 guidelines at the Mount. Due to the need for ventilation at the school, the windows in the classrooms must remain open. The classrooms and other spaces where students would gather have become very cold. As a result, the decision was made that a change in uniforms was the best compromise possible.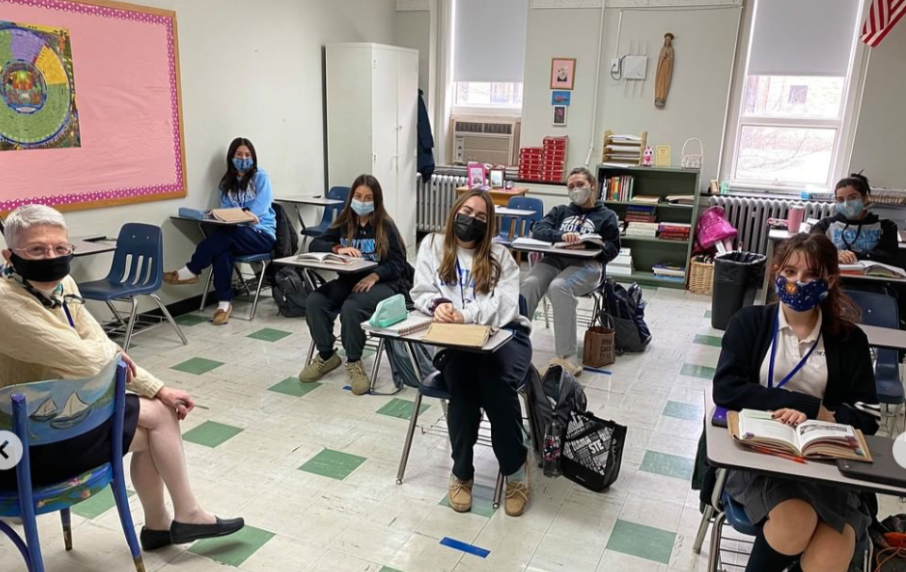 Many students are excited for this new change; this is a great memory of what it was like during the Class of 2021's freshman year with the navy sweatsuit as the winter uniform. Students thought they would never see the day these uniforms came back. 
Ultimately, this compromise was a great solution that keeps students and staff safe and excites the student body. 
Please share our stories: