The "P-S" States: Pennsylvania, Rhode Island, South Carolina, & South Dakota
"
I know that a Christmas tree farm in Pennsylvania is about the most random place for a country singer to come from, but I had an awesome childhood."
— Taylor Swift
My memories of Pennsylvania stem from the numerous vacations that I experienced at different points in my life. I remember visiting Woodloch Pines Resort in Hawley, PA for the first time when I was five years old, just about 12 years ago. The hotel's autumnal aura unveiled itself when the sunlight glistened on the two-tone orange, red and yellow leaves amidst the crisp breeze that settled on my face. The gigantic bay window in the dining room was perched on a hill that looked over Lake Teedyuskung which was seemingly sprawled out under the trees. The glistening water reflected the sparkling gleams of light and leaves while leading to a deeper depth beneath the surface. I clearly remember the most captivating element aside from the autumnus landscape: the arcade room! I never recalled staying at a resort that hosted such a vast array of amenities for all age groups before. Imagine Bingo Games, Horse Races, Go-Karts, Hayrides, DJ parties, accompanying countless other activities. Inevitably, Woodloch would become another source of lifelong memories with my family.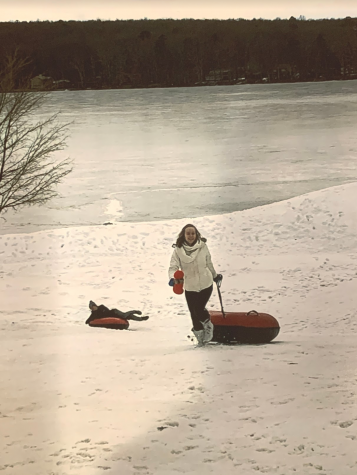 "
Hope "
— Rhode Island's State Motto
Our time in Rhode Island was a memory that still amazes me. From the thrill of staying with my best friend at her house to going to the beach, I received the opportunity to tour the Newport Mansions, something that remained an unknown journey to me up until this point. The moment I stepped into the grand entry, I was enamored by the golden finishes that lined every piece of furniture and walls inside the mansion. Within a few seconds, however, something felt eerie, to say the least. My friend, along with our tour guide, attested that this mansion was haunted. Hearing this convincing statement would definitely make any nine-year-old uneasy initially. Still, it added a new element to our visit for sure!
"
Dum Spiro Spero (While I breathe, I hope)"
— South Carolina's State Motto
Our evenings in South Carolina were filled with eating catfish sandwiches and fish for dinner, inhaling the salty air, and admiring the hue setting upon Rainbow Row at the adjacent outdoor restaurant. A well-known cluster of 13 Georgian homes, Rainbow Row's vibrant escape lines East Bay Street in Charleston. After traipsing through the area that day, my appetite for Southern food was previously renewed at the Bubba Gump Shrimp Company Restaurant, where we ate lunch. I also competed in and won the Daily Rubber Duck Races that took place in front of the restaurant too!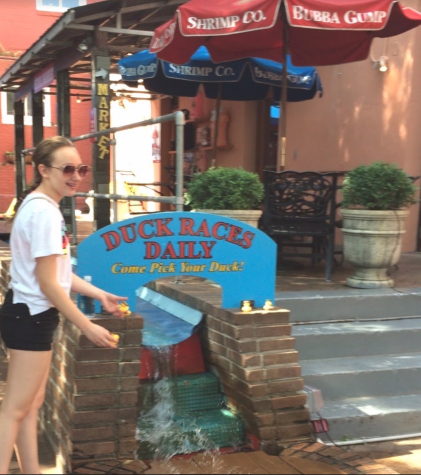 "
South Dakota: The Mount Rushmore State."
— South Dakota's Nickname
There I was, gazing up at Presidents George Washington, Thomas Jefferson, Theodore Roosevelt and Abraham Lincoln as their engraved faces looked out into the depths of our great nation. It was a moment when the Americana that stemmed from the Mount Rushmore National Memorial's grounds made my Heart glow. I did not see the monument mounted on a magnet or a keychain this time, but it was now my reality as it was the backdrop for our proud family selfie! A renewed sense of pride and independence arose in me. I took these sentiments and applied them to my daily living by pumping my own gas! The journey could not have been any more exhilarating nor empowering than that.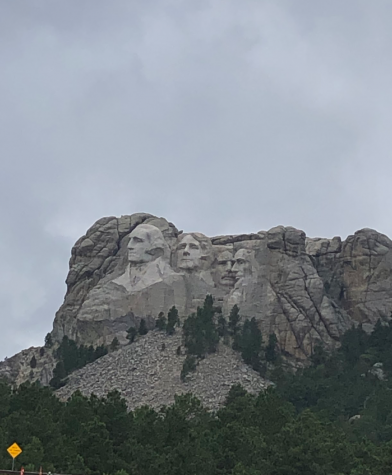 Please share our stories: