The "W" States: West Virginia, Wisconsin, Wyoming
"
West Virginia: the Mountain State."
— West Virginia's Nickname
Our brief time in Harper's Ferry, West Virginia, provided me with more insight into the quaint town that is set in between the Potomac and Shenandoah Rivers. Not to mention, the point of intersection, in particular, is commonly referred to as "The Point." Initially, I was surprised to find that the town only spans about 397 acres, equating to 0.62 square miles (talk about travel-sized!)
"
Wisconsin: America's dairyland."
— Unknown
So what is a bluff? Geographically, a bluff is a near perfectly vertical rock formation that forms through sedimentary erosion. At an elevation of about 1183 above sea level, Grandad Bluff stands strong in La Crosse, Wisconsin. The incredible views that overlooked the town of La Crosse were worth facing any initial fear of heights!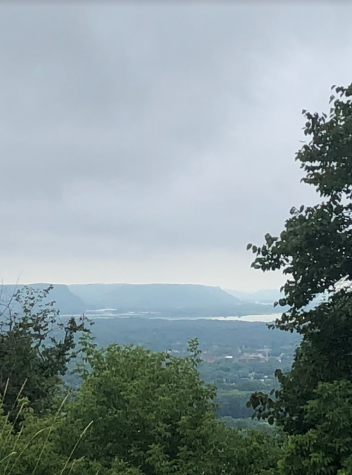 "
Wyoming is the home of Old faithful."
— My Parents
Wyoming is said to be a "fly-over state," but there is so much beauty within its rolling hills and open blue skies. The phrase does not reflect or indicate the numerous ways tourists can immerse themselves in the state's social norms! Integrating with every states' culture is essential; it is a factor that I use to pinpoint my best stories and most vivid memories from each state. In Jackson Hole, I experienced my first rodeo, where I witnessed true patriotism and American spirit! In Teton Village, I rode a horse named Star for the first time! In Yellowstone National Park, I stood in awe at the Old Faithful geyser, spewing blistering water from the Earth's depths! The magic I felt in Wyoming remained unknown until being a temporary native "Wyomingnite" became a memory. 
Please share our stories:
Leave a Comment