Mother's Day is Coming Up: Who are the Best Hollywood Moms?
Since Mother's Day is on the horizon, the Movie Mounties have compiled a list of the best moms in cinema. Check out these moms in your favorite movies and be sure to thank your mom for everything she does this Sunday.
1. Patricia Clarkson as Rosemary Penderghast in "Easy A" (2010) 
Mrs Penderghast is the coolest, funniest, hippie mom. She is utterly impossible not to love. Patricia Clarkson played the quirky character to perfection in this 2010 cult-classic. 
2. Caroline Goodall as Helen Thermopolis in "The Princess Diaries" series (2001)
Helen Thermopolis is an artist and single mom living in a refurbished firehouse in San Francisco. Her relationship with her daughter (the heir to the Genovian throne) is adorably close. We love a mom who marches to her own drummer.
3. Bonnie Hunt as Kate Baker in the "Cheaper by the Dozen" series (2003)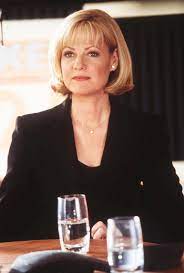 Kate Baker (Bonnie Hunt) and her husband Tom (Steve Martin) have TWELVE CHILDREN! Not only does Mrs. Baker raise a dozen children, she also writes a successful book on her experiences as a mom. She is a powerhouse mom who manages to treat all 12 of her children with kindness… and she's played by the incomparable Bonnie Hunt. What's not to love?  
4. Julie Walters as Molly Weasley in the Harry Potter series (2001)
Molly Weasley is the strongest mom in the wizarding world. Not only does she raise six sons and a daughter in the middle of a war, she also provides for Harry Potter — an abused orphan. The Weasleys don't have a lot of money but they share everything they have. No mom loves her children and The Order of Phoenix as fiercely as Molly Weasley.
5. Julia Roberts as Isabel Pullman in "Wonder" (2017)
Isabel Pullman will do anything for her son. Auggie (her son) feels out of place in the world because of his facial deformities. Mrs. Pullman tries to prove there's a place in the world for Auggie by carving it herself. Julia Roberts as a strong special needs mom? Yes please!
6. Scarlett Johansen as Rosie Betzler in "Jojo Rabbit" (2019)
Rosie is raising a young son in the middle of Nazi Germany all by herself. Despite awful living conditions and secretly hiding a Jewish girl in her wall, she manages to be a whimsical, kind woman and wonderful mother. Scarlett Johansen portrays Mrs. Betzler with incredible depth. We love this dark "dramedy."
7. Madge Sinclair as Sarabi in "The Lion King" (1994)
Long live the king! After Scar kills Mufasa, Sarabi must rise to the occasion and lead her pride under Scar's tyranny. Sarabi is a strong leader who mothers her entire kingdom even while believing her son and husband to be dead. What a fierce mom!
8. Holly Hunter as Elastigirl in "The Incredibles" series (2004)
Elastigirl is a superhero who raises a family of superheroes with her husband. She has incredible abilities to stretch herself both physically to fight villains and metaphorically when taking care of her three special children. What of a supermom!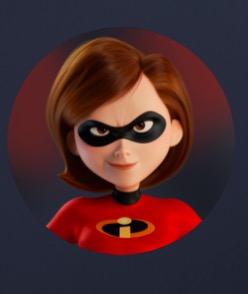 9. Embeth Davidtz as Miss Honey in "Matilda" (1996)
Miss Honey is an unconventional mother. She chooses Matilda. After being her kindergarten teacher for the duration of the tale, she decides to adopt her and save her from her abusive family. Miss Honey would do anything for her daughter and loves her fiercely.
10. Randee Heller as Lucille Larusso in "Karate Kid" (1984)
Poor Mrs. Larusso has her hands full between moving from Newark to LA and raising her teenage son all alone. She works hard and tries to give her son everything he needs. She is a very strong mom who would do anything for Danny.
11. Emma Thompson as Queen Elinor in "Brave" (2012)
Even though Elinor and Merida are often at odds, the queen only wants the best for her daughter. It takes being turned into a bear for the two to come together; but, through it all Merida and Elinor clearly love each other very much. This is a great story about a mom's relationship with her teenage daughter, and Emma Thompson's Scottish accent is certainly a highlight!
12. Julie Andrews as Maria Von Trapp in "The Sound of Music" (1965)
Julie Andrews is our queen. End. Of. Story. But, it is in this movie that she first reached her status as a national treasure. Maria Von Trapp is a scrappy and stubborn young woman in 1940's Austria. She leaves the convent where she grew up to become a nanny to several young children. Maria falls in love with their father, she marries him and lovingly guides their children through Austria to escape Nazi soldiers.
13. Marissa Tomei as Aunt May in the "Spiderman" series (2016)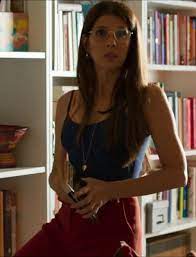 Tomei is the youngest actress to portray this iconic character; but, has taken Aunt May to new heights with her complex and humorous performance. Aunt May is forced to raise her teenage nephew alone after he is left in the custody of her late husband. She takes on the responsibility with kindness and grace. May is hysterical and takes great care of Peter. If that's not enough to convince you to watch her on Mother's Day, maybe Tom Holland's performance as her awkward, superhuman nephew might do it.
14. Michelle Pfeifer as Wasp in "Ant-Man and the Wasp" (2018)
The Wasp has been missing in the "quantum realm" for twenty years. She left her young daughter and husband alone. However, in the flashes of memory and in her eventual triumphant return, the viewers become acquainted with an amazing mom who loves her daughter more than anything.
15. Cate Blanchett as Vulka in "How to Train Your Dragon" series (2014)
Originally, fans were led to believe that Hiccup (the main character of the popular series) lost his mother. In the second installment of the three-part film series, it is revealed that his mother survived and has been living in exile. Vulka is an awesome viking mom with her own army of dragons. Her character arc is very well done: the writers don't shy away from Hiccup's process of forgiving his mother for having remained in exile. She is not the perfect character, but she may turn out to be a perfect mom.
16. Angela Bassett as Queen Ramonda in "Black Panther" (2018)
When Black Panther begins, Queen Ramonda of Wakanda has just lost her husband. As she mourns, her son begins to step into the light as the new king. Ramonda is a strong and supportive mother who balances her duty to rule the kingdom and her duty to raise T'Challa and Shuri in a loving environment. We all knew Angela Bassett was a queen, now we have the proof!
 17. Angelina Jolie as Maleficent in "Maleficent" (2014)
Who could miss a chance to praise Angelina Jolie's mind-blowing performance as Maleficent? Even though she is not technically a mother, Maleficent does become the godmother and guardian of young Aurora. It is HER love that wakes sleeping beauty and her love that drives the entire film.
18. Naomi Watts as Maria in "The Impossible" (2012)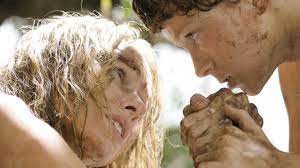 Back in 2012, this disaster thriller was made about the 2004 Indian Ocean Tsunami. The story follows a family as they navigate one of the most intense natural disasters in recorded history. The star of the film? Naomi Watts as Maria — a badly injured mother and doctor attempting to shepherd her eldest son (a young Tom Holland) to safety. Even more miraculous, this story is 100% true and the entire Belón survived!
19. Helena Bonham Carter as Eudoria Holmes in "Enola Holmes" (2020)
Recently the legendary Helena Bonham Carter portrayed Eudoria Holmes. She is a mother with some, ahem, unique parenting methods. Even though Eudoria goes missing in the movie which focuses mainly on the adventures of Millie Bobby Brown and Enola, it is clear that Eudoria is a wonderful mother. 
20. Julia Louis-Dreyfuss as Laurel Lightfoot in "Onward" (2020)
Laurel Lightfoot raised two boys relatively alone. Her husband passed nearly sixteen years before the film takes place. Though at first Laurel appears to be the average Pixar mom who is not necessarily involved in the action, she quickly becomes one of the scrappiest characters in the movie. Laurel is awesome. She fights battles right alongside her sons and goes nearly mad trying to save them. Top all that off with the voice of a comedy legend like Julia Louis-Dreyfuss and we're sold!
21. Meryl Streep as Donna Sheridan in "Mamma Mia!" (2008)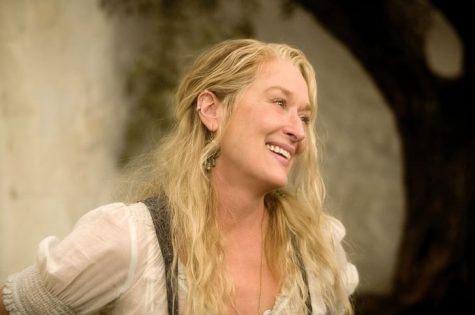 Donna is a business owner, independent woman, and great mother. She raises her daughter without the presence of a father in a beautiful island of Greece. Add to that MERYL, A.B.B.A.'s greatest hits, and any viewer is in for a treat.
22. Susan Sarandon as Marmie March in "Little Women" (1994)
Marmie is a Civil War era Northern mother trying to raise her four daughters through a time of national turmoil. She's not only a considerate, caring mother who teaches her daughters the value of self worth, independence, and strength—traits that many considered unnecessary for girls to possess during this time—but she is a women's equality advocate in general. Sarandon brings this incredible pillar of maternal strength to life in a beautifully nuanced performance that serves as the true heart and soul of the story of the Marches!  
23. Amy Poehler as Mrs. George in "Mean Girls" (2004)
Say what you will about Mrs. George's questionable parenting style, she is certainly a memorable character. Amy Poehler created a woman who is so striking and morally contentious that she steals every scene she appears in. She's not a regular mom, she's a cool mom.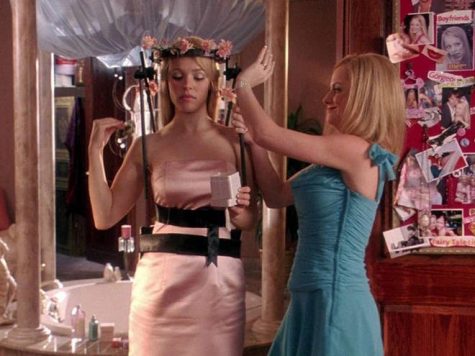 This weekend, be sure to thank the moms in your life. Real or unreal, moms do a lot for us! Happy Mother's Day!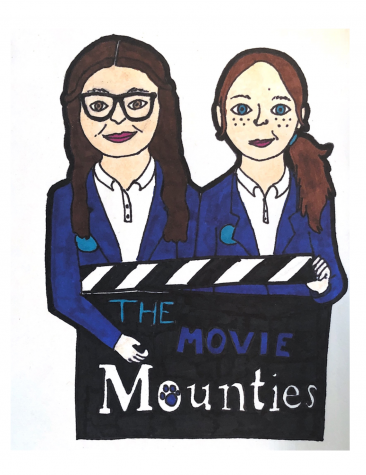 Please share our stories:
Leave a Comment