Mount Softball Fights for Their 9th Championship Title
If you know Mt. St. Dominic Academy, you know that we have a very strong softball team. The Lady Lions have played in a record 16 finals games for the Essex County Tournament (ECT). In 2019, the team won their 8th title as champions of the ECT with a 3-0 win against Cedar Grove. But regardless of their continual success of working their way up to the finals, the Lady Lions continue to train and fight for the spot as champions of the 2021 ECT. Coaches Lorenzo Sozio and Rob Stern seek for their 9th title in the county finals but they are aware that there are other teams pushing for the same win. They have a 4 game week ahead of them as they continue to play as a close team.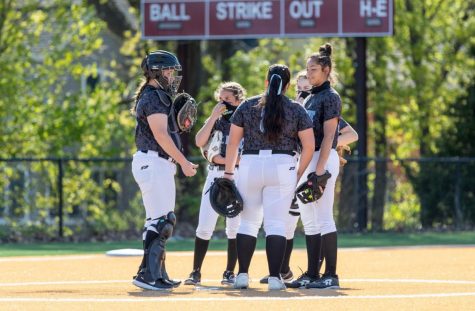 This season the team is composed of powerful players that have all worked together to get to the No. 1 seed. Senior Alexa Raphael is committed to Villanova University, and continues to show her skills as lead hitter and center fielder with 18 hits and 20 runs. First baseman Alex Cruz, another senior of the team, is committed to Ithaca College and continues to be a big advocate for the team. Junior Sophia Kiseloski is one of the state's top pitchers with 5 home runs and 24 hits in the first 10 games. Junior catcher, Diana Yturbe, sophomore catcher, Sydney Rosenkranz and sophomore Grace Perez are highlighted for their success on the team as well. The full roster is found below with many more talented players. 
We wish the Mount softball team good luck in the rest of their season and the rest of the Mount community will continue to show our support for their success.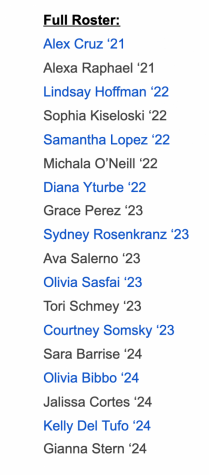 Please share our stories:
Leave a Comment