An Un-FORE-gettable Season for Mount Golf
Despite the shortened season the team faced, MSDA Golf had a very successful season this year. The team, led by Coach Bri Turano, finished with a solid record of 4-4. In matches, the team was led by seniors Caty Backfisch and Ava Lukowiak, juniors Grace Tanella and Alivia Ayuso, sophomore Katie King, and freshman Molly Schweitzer. Beyond its impressive record, the team has another impressive accomplishment to its name this season- they placed second overall in the North Jersey Girls Golf League.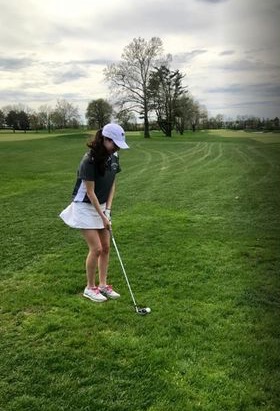 This accomplishment was due to more than just the impressive skills the athletes possessed. It can also be attributed to the team's ability to come together during practices and work in unison with one another. In spite of rainy practices and close encounters with geese at the driving range, every golfer was able to better their skills and foster new friendships this season. The team culminated their season with their senior night celebrating Ava and Caty this past week. As much as they will miss these seniors, they look forward to another hopeful and successful season in 2022!
Please share our stories:
Leave a Comment