Senior Celebs!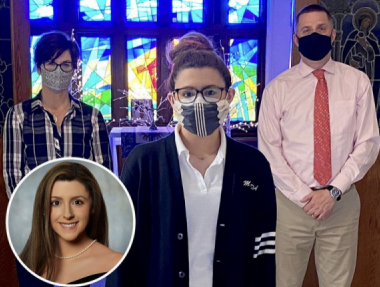 This past week at Mount St. Dominic Academy, three seniors, Isabella Vescera, Louise Adillon and Kaitlyn Hladik were honored for academic and athletic excellence. Isabella Vescera, who is going to be attending the University of Notre Dame in the fall, was selected to be a National Honors Society scholarship recipient out of a pool of 10,000 candidates. Not only highlighting academic achievements, the award is chosen based off of character, leadership, and service.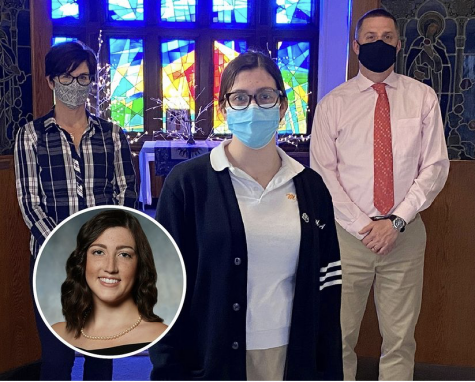 Similar to Isa, Louise Adillon was named a Commended Student for the National Merit Scholarship Program. Louise is one of the 50,000 students who have been commended out of the 1.5 million students apart of the competition. Louise plans to attend Duke University in the fall as a biology major.
Lastly, Kaitlyn Hladik, a varsity field hockey player and captain of the bowling team, was awarded the 2021 YBMLC / SEC Best Teammate Award for the Mount! Kaitlyn plans to attend Providence College in the fall.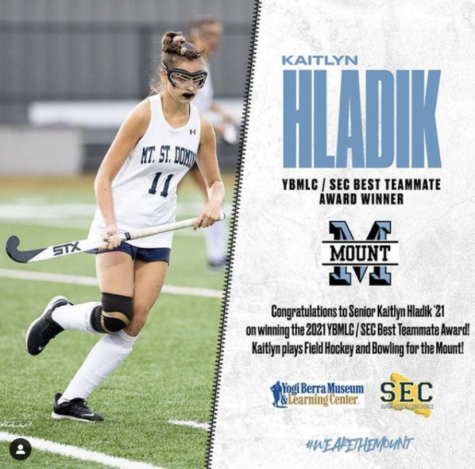 The Mount community is beyond excited for these three women who have gone above and beyond to display what it means to be a part of the Mount community and have thoroughly demonstrated it. Their senior year may have been nothing next to normal, but they, along with the rest of the class of 2021, continue to persevere through adversity. Congratulations girls!
Please share our stories: