Top 10 Mount Events
The Mount has so many events spanning over each student's 4 years here. Here are a few of my biased favorites. 
Freshmen Lock-In
Senior peer leaders work hard to plan a great event for freshmen- a class wide sleepover! There are tons of activities like garbage bag fashion shows, relay races, a movie, pizza and just bonding with your new classmates. It is a really fun thing to do two months into your high school career. You learn a lot about your classmates at 3 in the morning trapped in the Athletic Center. 
Field Day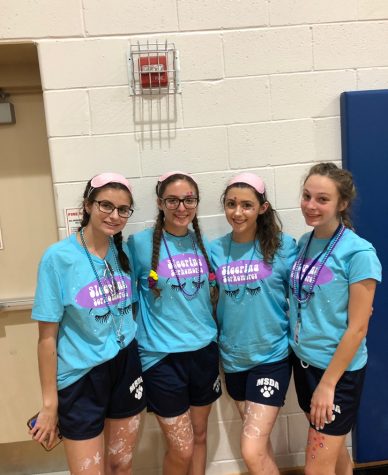 Field Day is an annual event that counts as one of the senior's final hoo-rahs! It is typically their last day at the end of Senior Week. Grades are pinned head to head in matching themed or colored outfits in games like dodgeball, kick-ball, tug-of-war and races! One year, we even had a speed walking competition between some of the fastest and most competitive teachers. It gets super intense. The day kicks off with all the grades cheering on the seniors during the car parade, which is followed by an award ceremony and senior slideshow before the games begin! It is so fun to use face paint, decorate, be spirited, and cheer on classmates to hopefully be the winners!
Senior Week 
Senior Week is a cherished Mount tradition that is anticipated from the start of freshmen year. Faculty, staff and students work to make it a memorable last week! Monday starts with a sweet treat, like the donut breakfast we had this year! Another day we meet with our little sisters to bond over ice cream, a very fun event! College T-shirt day is a great day to capture memories with your classmates and get excited for what the future holds and where the Mount brought us. Before ending with field day, the seniors paint their future college logo on their Mount polos and have their classmates sign them. It is truly something to look forward to. 
Christmas 
Christmas is objectively the best week at the Mount. Leading up to the last day before Christmas break, we have a huge spirit week! Candy cane colored clothes, ugly Christmas sweaters, funny hats, and so much more is in store for Christmas week. We have a huge celebration on the last day that includes a Christmas skit run by Student Council, everyone has Christmas sing-alongs, we support the dance teams and choir's performances, go room to room exchanging gifts, watch movies, and eat SO. MANY. TREATS. It truly is one of the happiest days of the year. 
Kairos & Retreats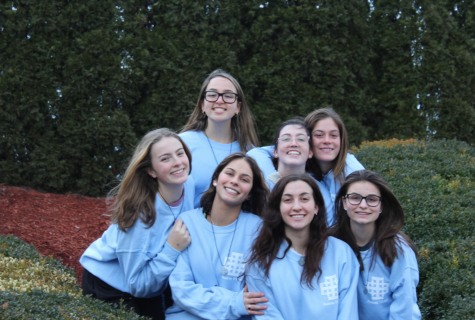 Retreats and religion are a major component of the Mount community. There is at least one grade wide required retreat that gives each class year an opportunity to bond and grow in their faith. It is fun to be an upperclassmen and help lead the retreats, but even more fun to be an attendee. Kairos is a special retreat at the Mount. It is available for juniors and seniors and is optional for a weekend event where participants have the opportunity to be led in a faith-filled and self-growth journey to experience love and God's light. It changes people's lives for the better and serves as a connector to past Kairos attendees as well as everyone that will experience the same event in the future.  
Junior Ring Ceremony
The Junior Ring ceremony is a great event the Mount offers in eleventh grade. Families are invited for mass where the juniors are praised for their hard work, reminded of their experiences at the Mount, and celebrated because of how special they are! They receive their class rings and have fun with their friends!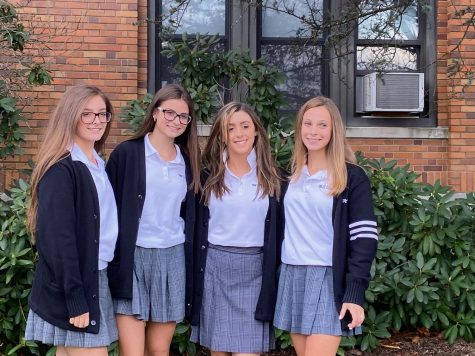 Rookie Camp 
Although rookie camp happens prior to the first day, there is still a lot of fun in store for student leaders and incoming freshmen. Here, girls spend time outside, meet their new friends, do ice breaker games, eat snacks, and enjoy their time as they anticipate the start of their high school career. Upperclassmen are available for tours and advice or any questions (they are always willing to help and chat about their school experience)! 
Semi-formal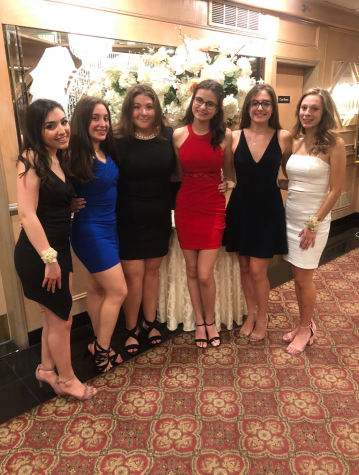 Semi-formal is an event that starts to buzz around the school pretty early on into the year despite not being held until February. While it is ok to go stag which is typically what sophomores, juniors and seniors do, it is fun to invite a date and mingle! Mounties love to get ready with their friends, dress up, take pictures, and dance the night away! The Student Council works to plan an event that everyone will enjoy. Even though it is usually freshmen and seniors, it is enjoyable all four years with a group of friends!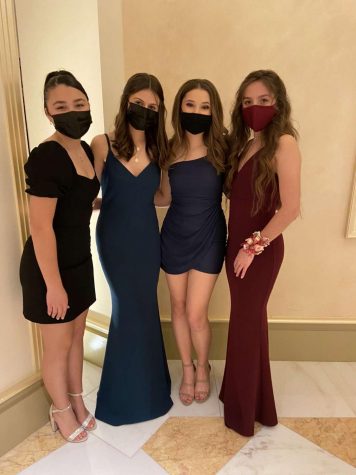 Father Daughter Dance
The Father Daughter Dance is a treasured Mount Tradition. Girls love to spend time with their dads with a special dance, quality time with their friends, great food, and lots of dancing and pictures! Seniors have the opportunity to wear long gowns and have a princess moment walking down the balcony onto the dance floor with their fathers! It is heartwarming to also watch seniors write messages to their fathers. Going every single year is a great tradition with a special date!

Mother Daughter Communion Breakfast 
The Mother Daughter Communion Breakfast falls close to Mother's Day, so it is a great way to kick off the spring season celebrating with Mom! Putting on sundresses, attending mass and bonding with friends and their moms over breakfast is a great way to close out the year with very special people! It is an amazing celebration that everyone enjoys! 
The Mount has tons of events. They all mean something special and are rooted in traditions that we all look forward to. It is so exciting to await the anticipation of big events and celebrate with your favorite people. Everyday is the best Mount event.
Please share our stories:
Leave a Comment