Letter From The Editor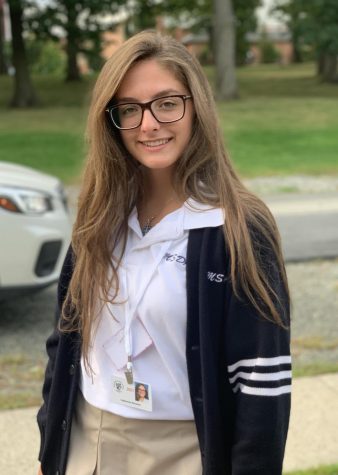 I have been struggling to find the perfect way to write this letter. This is my third draft, and I have obviously just chosen to be raw and honest as I expose how difficult this has been to write. With the amount of writing assignments I have completed in the past 4 years alone, I would be lying if I said I have never experienced writer's block before. But sitting here now, knowing that this is the last time I will ever write or create something for "The Argosy" just feels… different. 
A few years ago, I joined "The Argosy" hoping to explore my passion for writing. I remember the excitement my family and I experienced when my first article was published. I have never been exposed to this type of publication before where I had complete freedom to write or create anything. As I became more comfortable writing and sharing my work, I was immersed into the supportive environment that was the epicenter of "The Argosy." Everyone and every type of work was welcome. We worked as a team to brainstorm ideas, collaborate on assignments and make "The Argosy" the best it could be. Now, almost 3 years later, I am signing off from my position as Editor-in-Chief.
Holding the title of Editor-in-Chief of "The Argosy" has been one of the most substantial honors throughout my time at the Mount. Our advisor at the time, Ms. Zosche, entrusted me with the school newspaper to create a strong team of skilled writers and ensure the success and strength of "The Argosy." Throughout the past year of planning meetings, reviewing each and every article, publishing a variety of different works, I have referred to this publication as "my baby" majority of the time as I have dedicated much of my time and effort to the success of this paper. The amount of emails I have sent to our advisor, Mrs. Croarkin should be enough evidence in itself. But I do not share that information with you to complain about all the work. I share this with you because I thoroughly enjoyed every minute of it. I had a front row seat to watch the growth that "The Argosy" has endured. I had the opportunity to share the talent of our writers and inform the Mount community of current events, new breakthroughs in the field of STEM and even share opinion pieces. 
The past 15 months have introduced challenges that no one could have ever expected or prepared for, but "The Argosy" functioned as a connector during a very disconnected time. It was a constant in our lives when everything around us seemed very unstable. From the first article I have ever written for "The Argosy," I realized the power and impact of our paper. My parents raised my twin brother and I with a strong dedication to community service and spreading love and kindness to others. But they also taught us to always be ourselves. "The Argosy" granted me the platform to do exactly that – spread the truth, love and kindness to the world by staying true to myself and using my own voice. 
I learned to use my own voice in my writing but as I continue to sit here and reflect, I realize the lengths that my confide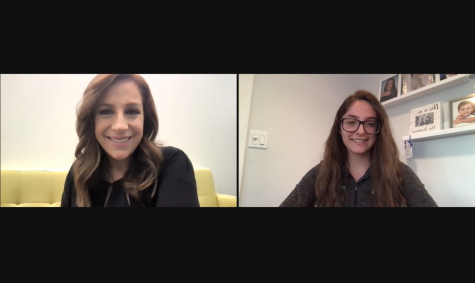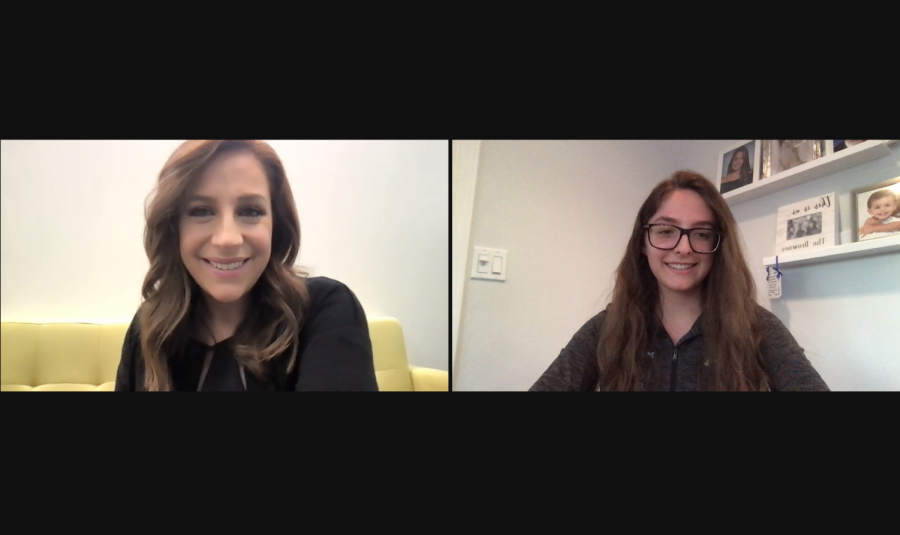 nce has grown opening even more doors of opportunity. I had the honor of interviewing Courtney Roselle and Teresa Priolo which led both Mountie alumnae to become two role models of mine that are now a part of my support system throughout life. "The Argosy" has inspired me to new heights, and has introduced me to people that I am eternally grateful for as they have truly left an indelible mark on my heart.
To Ms. Zosche, thank you for believing in me from the very beginning and trusting me with what was once "your baby." You helped me realize the potential in my writing and the impact it can make. I have only learned from the best!
To Mrs. Croarkin, thank you for supporting me throughout every step of this journey and encouraging me to be the best journalist I could be. 
To the editors and writers that I have also bombarded with many texts and emails weekly, "The Argosy" would not be where it is today without all of your hard work and dedication. You made my experience in this publication and this school beyond special and I will miss you very much. 
To my family and friends, thank you for continually being my biggest support system throughout my entire life. No matter what the obstacle, writer's block and all, you have all inspired me to be the best writer and version of myself. 
To you, our readers, your support does not go unnoticed and we thrive off of your activity with our posts. We write and create to share, inspire and inform you, the greater Mount community and I hope you have enjoyed the content we have put our heart and souls into.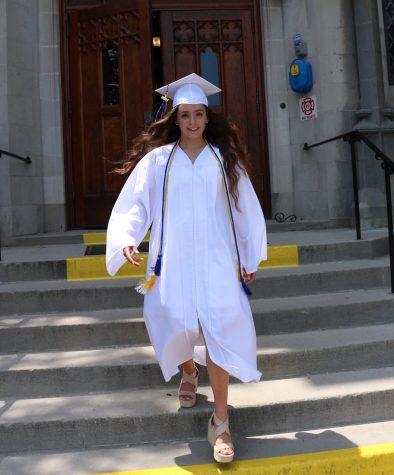 If you know me, you know that I could sit here for hours and write endlessly about  the incredible experience I have had being a part of "The Argosy" and the Mount as a whole. Although I am very saddened to leave such a remarkable place, I could not be more proud of all of our success and where I am leaving "The Argosy," today. 
I will miss everyone more than I can describe but just know, I am always here as your biggest cheerleader; once a Mountie, forever a Mountie!
Editor-in-Chief, Catherine Browne, signing off…
Please share our stories:
Leave a Comment