Harry Styles: Love on Tour
Worth the Wait
After Harry Styles Love On Tour 2020 was postponed due to COVID-19, Harry Styles finally returned to New York City to perform his album. Following the release of "Fine Line" in December of 2019, he never had the chance to do a proper tour since the world shut down. Two years later, Harry Styles is back to sing in the United States and last night was finally able to return to Madison Square Garden.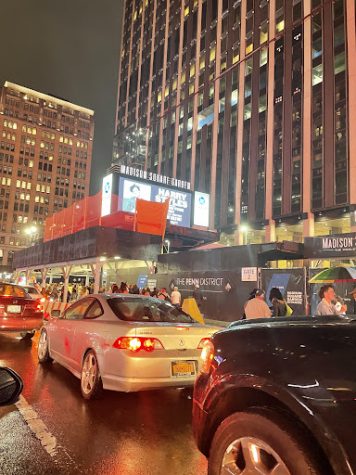 Coming from a huge One Direction fan, seeing Harry Styles in concert was something that I always dreamed about and will absolutely never forget. The ten-year-old who used to write "Gianna Styles" in her diary was so ecstatic to receive tickets to the show. Harry was always my favorite of the five boys and I truly feel like I grew up with him. I got my Love on Tour tickets almost a year ago as a birthday present for the newly rescheduled NYC concert. After patiently waiting for a year, I was finally able to put them into use. 
I have been to many concerts before this one but there is a different type of atmosphere that is specific to a Harry Styles concert. Every single person was there to support Harry Styles and his music. Before the show started, I was making friends with the girls to the left of me, the right of me, behind me, in front of me, all because we all supported and loved the same artist. I met girls who were so dedicated that they bought tickets for the pit and camped outside of Madison Square Garden for days to get a front-row spot. The crowd's anticipation of his entrance was some of the best energy I have ever been around. 
My favorite moment from the show was when Harry sang "Sunflower Vol 6," off his album Fine Line. It is not a mainstream song, but those who know the album well, know how fun the song is to sing. Everybody was on their feet, waving their hands to the music, and singing every word. The colors on the big screen and the lights shining around the arena tied it all together for me.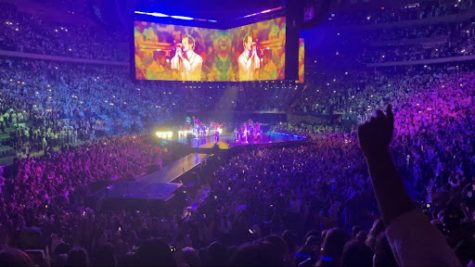 Another moment from the show that I will never forget would be one of the last songs of the night, "Sign of the Times". This was his first song released after he left One Direction in 2016. It is a long, sad, emotional ballad with a deeper meaning that took many by surprise when it was first released. The song can be interpreted in many different ways and every fan in the room had their own special meaning for that song. The lights went dark, the room fell silent, and a disco ball came from the ceiling as people raised their phone flashlights to wave. Instead of using my phone, I took the opportunity to live in the moment and enjoy hearing my favorite song in person.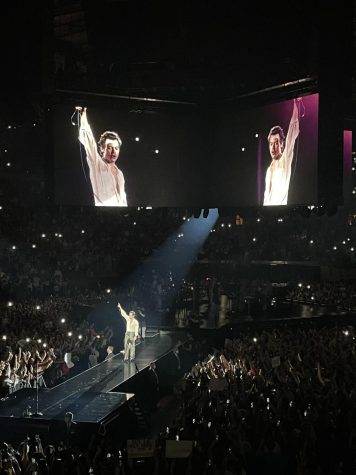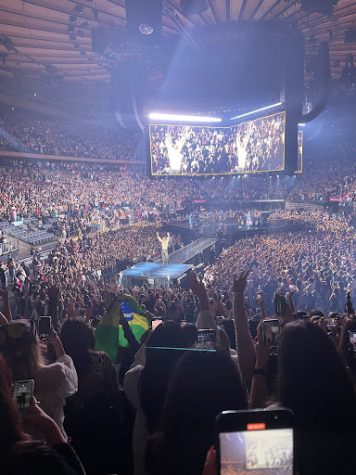 I will never forget the feeling of excitement from when the lights first dimmed signaling Harry was on his way out. When the show first began and I heard the teaser bits of his opening song "Golden", the adrenaline rush that ran through my body was truly indescribable. My friend and I had the time of our lives singing word for word to every song he performed. We were screaming so loud that my voice hurt by song number three. Thinking back to the crowd roaring with shrieks and cheers makes me smile just thinking       about it. From 9:15 to when Harry first hit the stage to 10:50 when he exited, I was in my glory. Nobody wanted to go home after he closed with, "Kiwi". As we were leaving, the building echoed with fans chanting the song that started it all, "What Makes You Beautiful".
Please share our stories:
Leave a Comment