Wake Up Your Wardrobe: The Argosy's Fashion Newsletter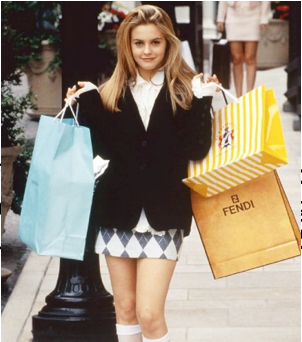 Hey! Are you tired of wearing ugly sweaters and putrid pants? Because I'm sure tired of looking at them. Let's face it. You need to step up your fashion game. And lucky for you, I'm here to help. Read this to get a first look into the hottest places to shop for the hottest new looks. If you're looking to update your granny attire, this is the place to start. 
Let's get a look into the trendiest places to shop right now:
Aeropostale 
Not my personal favorite, but very reliable. You're sure to find at least one cute top in this store, and for a good and affordable price too! I'm a firm believer in spending a large amount of money on clothes, but remember to shop smart! Don't purchase a plain shirt for $50. It's not worth it, girl. 
Pacsun 
Sure, it's not for everyone, but if you're looking for a store to find accessibly and visibly easy pieces to rock, Pacsun is the place to be. With a variety of sweatshirts and super-cute tops, Pacsun never fails me. 
Hollister
One word: jeans. Jeans, jeans, jeans. Hollister has an abundance of jeans, all different in some way, and fairly affordable. If your jeans are dirty or too small and you need a new pair, or if you just want additional jeans (because let's face it, you can never have enough), Hollister is a sure bet. In addition, they offer several tops and sweatshirts as well. Someone told me once, "You shop at Hollister? Their stuff's not even that good. It's kind of overrated." I get why it would be for her. Everyone has different taste. But, respectfully, she's a liar. It's not "overrated." In fact, their jeans are literally underrated. Word of advice? American Eagle's okay, but why don't you do yourself a favor and walk over to Hollister. Thank me later. 
Urban Outfitters
There's no denying that they have cute stuff. And while, yes, it's fairly expensive, their clothes are absolutely worth it. At least, most of them. They offer ranges from short summer tops to graphic sweatshirts, and you simply can't go wrong there. There's also a wide range of accessories to shop for, such as earrings, sunglasses, and bags. Plus, they even offer some things related to self-care! You can find face masks, jade rollers, and lotions there as well. 
Lululemon
Yeah, yeah, I know. $80 for leggings? Ridiculous. Trust me, I get it. But, if you are perhaps rich, or simply believe in spending that much money on leggings (because, honestly, me too), then this is the place to get them. The quality does NOT disappoint, and the store offers so many different colors and cute patterns. Lululemon is the perfect place to get active-wear if you can afford it. Especially if you work out, dance, run, or whatever – this is the place for you. That being said, please don't spend $60 on the sports bras (they're not as worth it). 
Forever 21
It's a hit or miss. In my personal opinion, oftentimes it'll be a miss, but there's always a chance you'll find something there. There's never any intricate designs or anything you haven't seen before. Strictly basic shirts and pants, but they offer nice accessories, ranging from hair clips to all kinds of jewelry. Of course, your style might coordinate perfectly with what Forever 21 has to offer. To each their own, right? Plus, they're pretty affordable, so there's that. 
Tilly's
Do I love their clothing? Yes. But is everything overpriced? Yes. You can find the same stuff elsewhere, girl, I promise. Enough said. 
Garage
Very hard to go wrong here. They always seem to be keeping up with what's trendy and offering the hottest new clothes for teenage girls. Absolutely recommend this store if you're looking for a slightly cheaper alternative to Tilly's. Great earrings. That's that.  
Cotton On
10/10. Love it. Shop there. Buy everything. Done. Their accessories are amazing, providing claw clips in about every color possible, along with every different style of sunglasses. You'll definitely find something to your liking there. 
And there you have it. The best stores for teens right now. Just to clarify, these are all in-person stores; I have not covered any online options. And please keep in mind: fashion is subjective! Everyone's taste is different. These are just currently some of the most popular shops right now, which can all be found and accessed at the mall. So stop what you're doing, drive to the mall, and go spend some money. You're welcome. 
Please share our stories:
Leave a Comment