Twelve Underrated Rom-Coms and Dramas To Stream This Valentine's Day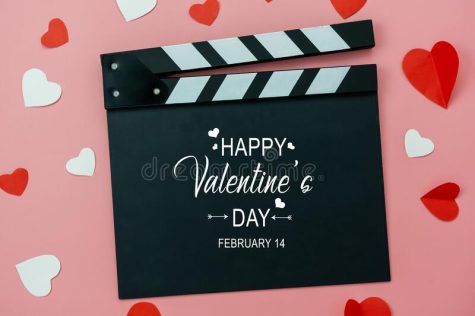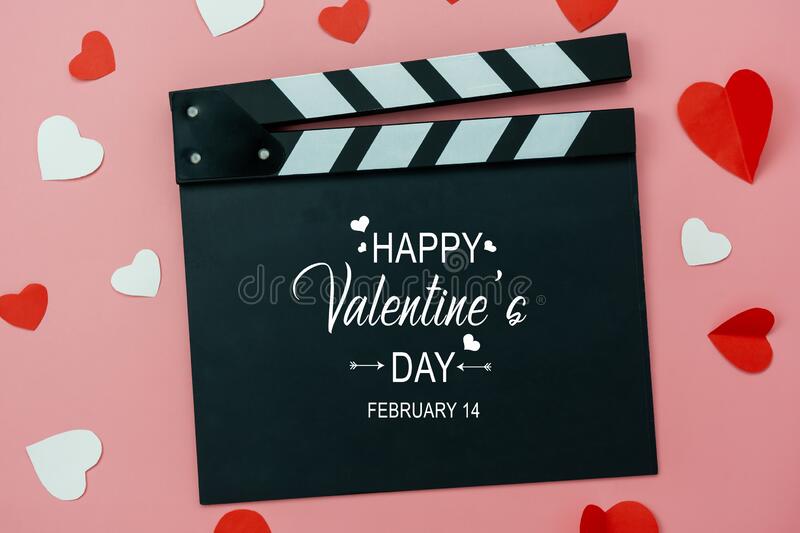 Ok, yes, to call this movie underrated is a bit of a stretch because chances are your parents absolutely love it. Yet, while Gen Z is well acquainted with the boombox-holding romantic trope, very few of us have ever seen the movie that originated it. Say Anything is the perfect rom-com for the anxious upperclassman who is trying to find their path. The film follows Lloyd, a nerdy and self-assured high school senior, as he chases the unattainable, popular, brilliant girl of his dreams. When her overprotective father begins to come between them, they must find a way to handle complex dynamics maturely. John Cusack is excellent as Lloyd and cements his place as the true Indie-style actor. This movie is perfect for a chill Valentine's Day at home.
Rated PG-13, available on Prime and Apple TV
Love and Basketball is a rather self-explanatory title. This charming 00's flick tells the story of a young couple: Quincy and Monica, as they chase their dreams of basketball stardom and find their way to one another. It follows them from childhood all the way through college and is the perfect relatable yet sweet relationship for the ambitious and strong viewer. Not to mention the cast is stacked: Regina Hall, Dennis Haysbert (the Allstate guy), Gabrielle Union, Tyra Banks, and many more all make appearances. 
Rated PG-13, available on Netflix, HBO Max, And Prime
This next movie is a low-budget made-for-TV LGBTQ film from 2020. But hear me out; it is so unbelievably cute. The premise is a college-age gay guy named Sam who is asked to drive his former high school bully (Harry) to a friend's wedding. (Yes, I know the queer, former bully trope is really toxic, but still!) To Sam's surprise, Harry is kind and fun and also bisexual. The movie follows their budding friendship over the next several years as they become adults and wonder if they should finally give their relationship a shot. I'll be honest; could this movie be Freeform-produced hot garbage? Absolutely. But if it is, it's too cute and aesthetically pleasing for me to ever have noticed.
This movie is unrated but I would say it's PG 13 based on my viewing
It is available on Freeform and Spectrum TV
This is easily one of my absolute favorite movies. An Indie film starring both Cusack siblings, this is the story of Martin Blank -a contract killer in therapy. He is haunted by the dreams of his beautiful, high school ex-girlfriend Debi (Minnie Driver), who he abandoned at the prom to join the military. He is sent on a mission in his hometown the same week as his high school reunion. The writing in this movie is some of the best I have ever seen. It is quick-witted and funny in a way that won't immediately hit you. Cusack is again absolutely brilliant as the Indie leading man and will leave you laughing and quoting this rom-com for weeks on end.
Rated R and available on Prime, Vudu, and Apple TV
Fine, this one is not exactly underrated, but it should be required viewing. This movie is just that good, not to mention jam-packed with iconic moments in film history ("I'll have what she's having"). Billy Crystal, Meg Ryan, and Princess Leia herself: Ms. Carrie Fisher star in the rom-com to end all romcoms. Crystal plays the talkative Harry Burns, who believes that men and women can not be friends. Ryan's character Sally Albright disagrees and the two become the absolute best of friends for years. Will Harry prove to be right? Can men and women avoid becoming more than friends?
Rated R and available on Netflix, Apple TV, HBO Max, and Prime
If you are in the market for an anti- rom-com classic, this is the movie for you. The rom-com queen: Julia Roberts plays an independent and ambitious food critic who is invited to be the "best man" at her best friend's wedding. Her best friend is her handsome college ex-boyfriend she has come to love like a brother. When Roberts's character Julianne arrives, she begins to wish she was the bride and concocts a convoluted scheme to spoil the wedding. This results in an elaborate feud between Julia Roberts and Cameron Diaz. While the plot sounds funny enough, the best character is actually Julianne's moral support: her friend George. He sings he dances, he saves the day, and he quips lines so quotable they'll never leave your head.
Rated PG-13, available on Apple TV, Vudu, and Prime
Less of a rom-com and more of a touching Indie Drama, The Spectacular Now feels so genuine and accessible. Starring Shailene Woodley, and Miles Teller -an Indie film master I consider something of a successor to Cusack, the movie follows two troubled teens (Teller and Woodley) who fall madly in love. Make no mistake, this movie is intense and a bit sad, but the overarching theme of love is apparent in a "deus ex machina", "meaning of life" kind of way. I would be lying if I said this movie (particularly the last 45 minutes of it) was easy viewing. Still, it's hauntingly beautiful in a coming-of-age angst type of way.
Rated R, available on Hulu and Disney +
A star-studded 90's romance about geopolitics? Yes, please! This movie is full of big names, from Annette Bening to Michael Douglas to Michael J Fox. It follows a widowed president who falls in love with an environmental lobbyist while running for reelection. The presidential aesthetic provides a really interesting backdrop for the sweet love story between Andrew and Sydney.
Rated PG-13, available on Spectrum TV, Apple TV, Vudu, and Prime
First, the music in this movie is so quirky and cute it sets the tone perfectly. Two nerdy best friends find themselves in hot water after an evening of reckless decisions. Faced with an unplanned teen pregnancy, Juno (Elliot Paige pre-transition) must navigate her relationship with her best friend/almost boyfriend Paulie (Michael Cera) while trying to find a home for her baby. Messy, quirky, and endearingly chaotic, this movie is a win for anyone who wants a joyful indie stream.
Rated PG-13 available on HBO max, Prime, Apple TV
Even though this movie won the 2009 Oscar for Best Film, it remains spectacularly underrated. Based on a true story, the film follows Jamal (Dev Patel) as he maintains a miraculous performance on the show "Who Wants to Be a Millionaire." He traces every answer on the show to a crazy experience from his life, all while he chases his childhood sweetheart Latika. Growing up on the streets of Mumbai, he and his brother Salim are orphaned at a young age and begin to grow apart when the ambitious Salim chooses a life of crime separate from the life of the kindhearted Jamal.
Rated R and Available on HBO max
Will Ferrell plays Harold – an IRS auditor with raging OCD who falls in love with Ana (Maggie Gyllenhaal) – a free-spirited bakeshop owner he is sent to analyze. Harold encounters a problem in which he begins to hear himself being narrated by a voice. He grows increasingly crazed while he searches for the cause of his insanity. Harold soon discovers that he is the main character in a new book being written by famous novelist Karen Eiffel (Emma Thompson). Harold must find a way to break free from his black-and-white mold and find freedom from his story with the woman that he loves. This movie is charming and feels classic rom-com but with a dark tone that will leave you simultaneously hopeful and thoughtful.
Rated PG-13, available on Vudu, Prime, Apple TV
Yet another movie involving an unexpected pregnancy, only this time, Rosie's night with her high school boyfriend leads her to distance herself from everyone -especially her best friend Alex. She must find her way back to Alex over the course of several years as the two learn to love one another in many different ways. Heartfelt and humorous, this movie is the slow burn to end all slow burns. But, you won't mind because Rosie and Alex are just so easy to root for.
Rated R, available on Pluto TV, Prime, and Apple TV
Please share our stories:
Leave a Comment
About the Contributor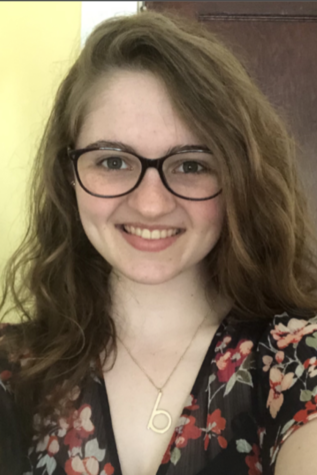 Bridget Castano
Hi! My name is Bridget, I am a member of the class of 2024 and a second generation member of the Argosy editing/writing staff. I am also the founder and...