MSDA Takes on the U.N.!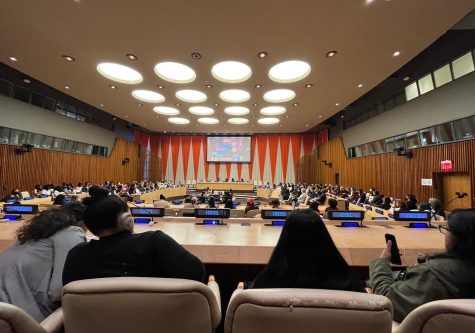 On October 11, 2022, the Mount Saint Dominic students who are a part of the Social Justice Concentration were invited to the United Nations to join their "International Day of the Girl Child" conference. Mrs. Christine Victori, who teaches Social Justice to seniors and runs the Social Justice Concentration and L.E.O (Leadership, Entrepreneurship, Opportunity) program, took selected students to the U.N. Headquarters in New York for "International Day of the Girl." 
What is International Day of the Girl Child? International Day of the Girl Child is an international observance day declared by the U.N. to empower young women everywhere while also advocating for human rights, like the right to education for as long as you'd like and proper healthcare. As Mrs. Victori says, we should be "trying to make things better for girls around the world and really trying to make a difference, make an impact, [be] changemakers." We should be change makers because "the time is now- our rights, our future."
The Mount was invited to the U.N. by Sister Durstyne Farnan, also known as Sister Dusty, a Dominican sister and a U.N. representative for the Dominican Leadership Conference. When asked about how we got invited to the U.N. this year, Mrs. Victori said, "When Sister Dusty came here, we showed a real interest in everything that was going on at the U.N, and in particular, I had asked her if we could get more involved in girls' events that were going on at the U.N, so when the opportunity came up when I contacted Sister Dusty this year she said 'Hey, do you want to come to Day of the Girl, this will be a great way to get yourself involved.'"
Inspirational and empowering young women from different parts of the world ran the conference. They shared their stories and other women's stories, videos from past conferences, and information and statistics on current women's rights issues. In addition, we learned about how we should advocate more. It was very inspiring to see the young women present.  Senior Lea Przyhocki said the conference was inspiring because "the girls who were presenting were the same age as me, and they had accomplished so much in their lives, even with less privilege than I do." When speaking with Mrs. Victori about the conference, she gave some words of wisdom, "there should be nothing that stops you. Nothing should stand in your way. Don't let any obstacle prevent you from keeping your eye on the prize. Just keep going." Lea also gave some great advice from the conference on how we should try and be changemakers. "While white women face the least amount of discrimination, it doesn't mean you can't speak up for what's right for other minorities within the big umbrella group of women. Personally, I've struggled with balancing the line between overstepping boundaries and advocating for people without a voice. Still, there is a way to do it, and you can find that within yourself."
Please share our stories:
Leave a Comment
About the Writer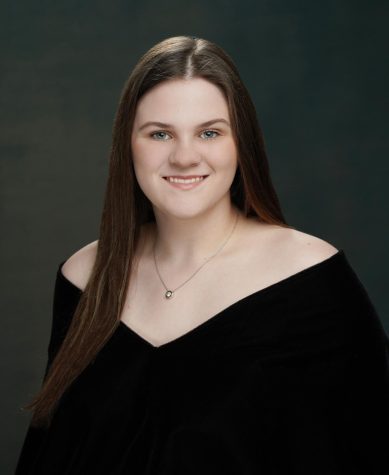 Katherine Ahearn
Hi Everyone! My name is Katherine (Katie) Ahearn, and I am a senior at The Mount. I am a dance team captain, co-president of the Lord's Chords, and a...