Bridget makes a "Kill" and Commits to Tufts Volleyball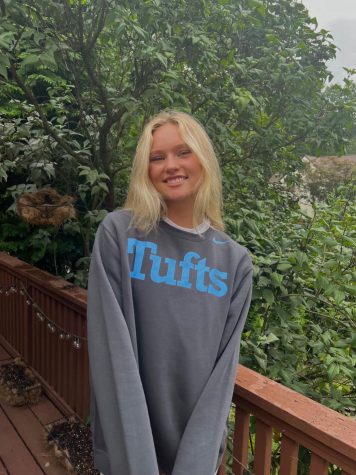 Recently, I sat down with Bridget Lonergan, a senior at Mount Saint Dominic, to ask her questions about her recent commitment to Tufts University in Medford, Massachusetts.
Bridget has been attending Mount Saint Dominic Academy since freshman year. While Bridget has always greatly valued her academic success, she has always had a strong passion for volleyball. 
Beginning her volleyball career in fourth grade, Bridget has flourished as a player. She has been playing for seven years and has been a part of numerous club teams, most notably a club team called Sideout Sports. Now, she is moving on to continue her career at the collegiate level. 
Throughout my interview with Bridget, I learned about some of her many life experiences. For example, I asked her,  "Why did you choose the school you did out of all the options(schools) you had?" Bridget  stated she  "wanted a school right outside of a city, and not in it directly."  She knew about the high value of internships Tufts offers. Bridget also knew that Tufts had her major: International Relations. This helped me understand that she considered many factors when choosing the school she wanted to go to, and it was not just about volleyball.
After interviewing Bridget Lonergan about her commitment to Tufts, I learned more about her specifically and her process when deciding on a college. Although it is a significant change to go from high school volleyball to college volleyball, we are positive she will do an amazing job playing at the collegiate level! She is thrilled to continue her athletic and academic career at Tufts and says she is "over the moon with emotion as [I] never thought [I] would reach this goal of committing at my top school."
Please share our stories:
Leave a Comment
About the Writer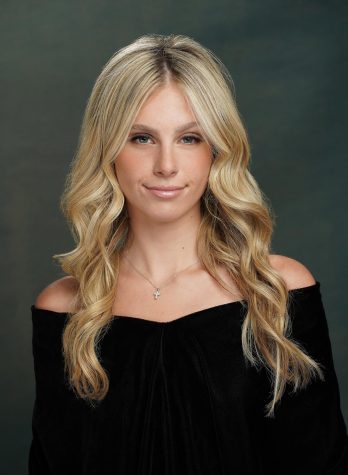 Taylor Fortunato
Hi my name is Taylor Fortunato! I am a senior at Mount Saint Dominic. I am part of the journalism class. I am also in Key Club and I dance outside of school....