How to Make Your Uniform a "You"niform!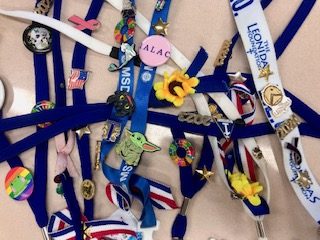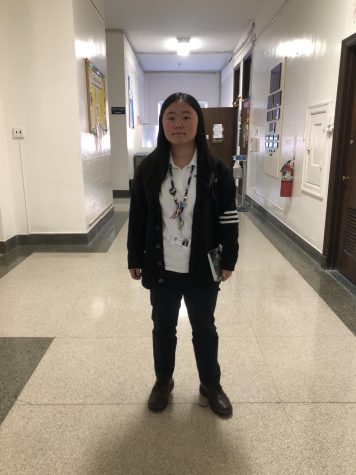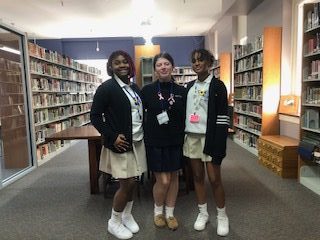 Wearing a uniform to school every day is surprisingly beneficial. The uniform   provides the student with a sense of belonging and comfort and fosters an environment with no room for judgment. However,  each student can bring aspects of their identity to "spice up" their uniform! With the winter uniform switch coming up after Thanksgiving break, there are many options to make the uniform uniquely you! 
The first element of being in full uniform that is easy to customize is your MSDA lanyard and ID. While you cannot defame your ID, you can put many pins representing your clubs and passions on your lanyard! Personally, I have butterfly pins on my lanyard because butterflies are a significant symbol to me; therefore, I enjoy carrying them with me throughout my busy days. I also have a United Nations pin representing the 13 sustainable development goals on my lanyard that I received from my trip to the U.N. and a cross because I am a Dominican preacher. Earning pins from service trips and clubs are physical tokens of your achievements, and displaying them proudly on your lanyard is a way for your uniform to represent more of your identity.
     Another item that can add to your uniform is a scarf worn in the winter months. Not many students are aware of this, but even underclass women can wear scarves in the Winter. Underclasswomen can wear a navy, white, gray, or black scarf, whereas Seniors can wear any color scarf they choose. Note: You cannot wear a scarf during assemblies! 
A trip to the school store across from the warm and welcoming admissions office can prove to be beneficial in making your uniform more personal! In the cooler months, the school polo or turtleneck itself may not keep you as warm as possible, and this is where sweaters and pullovers come into play. Over my sister's and my four years at the Mount, we have accumulated a multitude of quarter zips, pullovers, sweaters, and hoodies, some of which are approved to wear with your uniform! Be sure to check before wearing a specific one to school, but there are many options for you to mix and match! As a senior, I love wearing my Class of 2023 sweatshirt and my upper-class woman sweater and turtleneck. One of my favorite parts of being a student at the Mount is being able to make new combinations of polos, pullovers, and sweaters daily! 
There are not only a multitude of sweater and pullover options available but there are also many different skirt and pants options to allow every student at the school to make their personal choice as to what is the most comfortable for them. For the Winter uniform, first-year students, sophomores, and juniors must wear the plaid kilt, but if you find that pants are more comfortable, there are many options for you to explore: https://resources.finalsite.net/images/v1636300824/msdacademyorg/no3tyi1vkzf8p4ahjbqm/MSDAUniformPantsGuidelines2021-22.pdf . 
       Seniors are allowed to wear khaki skirts and pants year round, so underclasswomen: cherish your time in the kilts! It truly flies by, and eventually, you will miss them. 
          Finally, after going from head to toe, let's discuss shoe options. Again, being an underclasswoman limits your options a bit, but choices can still be made! You can wear the infamous "clogs," which I personally found to be very comfortable, or tan boat shoes. For seniors, you can wear Sperrys, "clogs," or white sneakers (a new senior privilege!) 
Ultimately, wearing a uniform enhances the Mount Saint Dominic experience by facilitating school pride, spirit, and community. Uniforms eliminate judgment and shift students' focus to their studies rather than their outfits that day. However, I think there is something special about personalizing and customizing your uniform to reflect yourself (within guidelines, of course!) Knowing you have more options for creativity and uniqueness than you think is important. If you ever have questions regarding your uniform guidelines, there is a Dress Code Review chart on the MyMSDA website:https://resources.finalsite.net/images/f_auto,q_auto,t_image_size_6/v1635194177/msdacademyorg/zflkay44qnwbzkzyuf8h/RevisedClothingChart-10-25-21.jpg 
Have fun in creating your "You"niform Mounties! 
Please share our stories:
Leave a Comment
About the Writer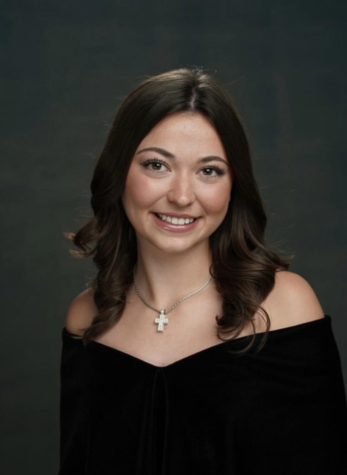 Devin Hamilton
Hi! My name is Devin and I am a senior at the Mount. I am a member of the Siena Seven cabinet as the Secretary of Sisterhood, a core committee member of...