Next Up to Bat: Grace Perez Commits to Iona!
Throughout the school year, many students have committed to college for their individual sports. In the last month, senior Grace Perez joins their ranks by committing to Iona University, a Division 1 school, to play for the softball team. I recently sat down with Grace to ask her questions about her commitment. 
Grace has been at the Mount since freshman year and has been an integral part of the softball team since then. Even though Grace has had a great academic experience, her first love has always been being a pitcher on the softball team. 
Perez began playing softball at the age of eight and has continued that enthusiasm for the sport  for the last ten years. Now, she will continue playing for at least another four years. She has played on a variety of club teams, but her current team is NewTown Rock Gold-Garvey. Grace will be also participating in her last season of high school softball this upcoming spring. 
During my chat with Grace, I learned many things about her choice to attend Iona University. Grace has been planning on continuing her softball career for many years now, but there were many aspects she was considering. One of the biggest factors was the school being close to home, so her family could come to see her. The main question I asked her was, "Why did she choose Iona University out of all the other options?" She stated that "Iona was a family-oriented school because it was very small and with the other schools [they were] only business schools and did not care about me as a person." Clearly, Grace placed a high priority on people getting to know her as a person and not just being a number while taking her family into consideration.
After talking with Grace, I have discovered more about her as a person and also why she chose Iona University. Even though playing for a division 1 school will be a challenge from high school softball, we are sure she will make many home runs in life!
Please share our stories:
Leave a Comment
About the Writer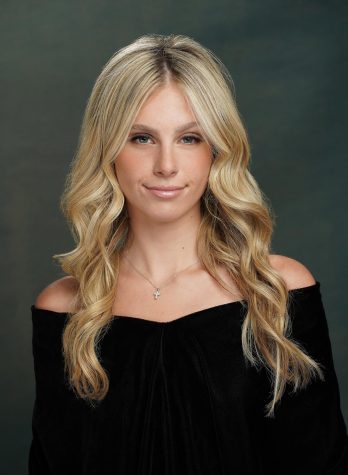 Taylor Fortunato
Hi my name is Taylor Fortunato! I am a senior at Mount Saint Dominic. I am part of the journalism class. I am also in Key Club and I dance outside of school....