Will Aaron Hicks be out for the rest of the season?
On October 18, 2022, the New York Yankees and the Cleveland Guardians went head to head at the Yankee Stadium in The Bronx, New York. Outfielder Aaron Hicks suffered a knee injury at Game 5 in the American League Division Series. Fans are worried and wondering: will he be out for the rest of the season? 
Unfortunately, it has been confirmed that 33-year-old Aaron Hicks will be out for the rest of the season. Hicks and Oswaldo Cabrera collided, causing Hicks to badly injure his knee. According to local sources, he went to the hospital for an MRI after the game, which the Yankees ended up winning!
Aaron Hicks told an ESPN reporter, "[It is] extremely disappointing! [This season] is obviously something special and I want to be a part of it. And now I'm no longer going to be able to play on the field to help this team win, help this team win a World Series, and now I just gotta watch on the sidelines." Many Fans are extremely devastated, but hoping for a speedy recovery for Hicks.  
The Yankee team can replace Aaron as he recovers. The team will most likely replace him with González and Cabrera, experienced players who will help the Yankees.
We cannot wait for Hicks to be back on the field playing with his teammates soon, and we wish the Yankees the best of luck this season.
Please share our stories:
Leave a Comment
About the Writer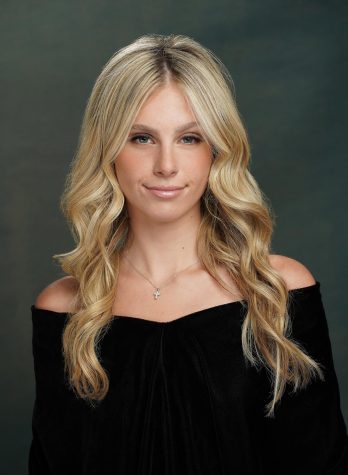 Taylor Fortunato
Hi my name is Taylor Fortunato! I am a senior at Mount Saint Dominic. I am part of the journalism class. I am also in Key Club and I dance outside of school....