Are you a Mountie or a Swiftie?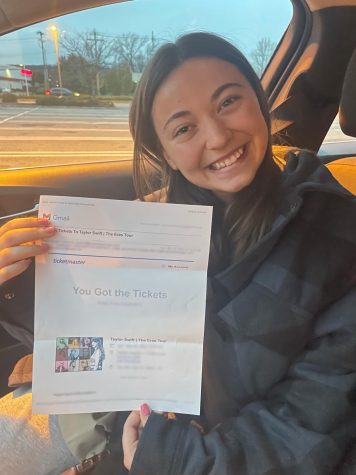 It seems as though Taylor Swift breaks a new record every day. With the recent release of her new pop album Midnights, she made history by claiming every single top-ten spot on the Billboard Hot 100. Swift is the first artist ever to achieve this milestone. She also announced her Eras Tour, planning to hit the road throughout 2023. The last time Swift toured was over four years ago, for her 2018 Reputation Stadium Tour. With that being said, madness has already begun to ensue, with fans scrambling to get tickets. Taylor has released and rerecorded six albums and multiple singles in the past four years, so this tour is sure to be jam-packed with hits! 
Many Mounties, or should I say "Swifties," relate to and idolize Taylor due to the vulnerability in her lyrics and her activism. My favorite album of hers falls into the alternative genre, 2020's Folklore. I consider myself a "Swiftie" because of her music, and I also love Taylor's activism. She bravely stood up to her previous manager, Scooter Braun, and is actively re-recording the albums she recorded under his management. By doing so, she owns her own music, and he cannot make money by taking advantage of her talent. I believe it is important to highlight her achievements as an artist within a community of all girls because she is a prime example of pure talent and standing up for what you believe in. Although she may be jokingly known for writing "breakup anthems" or "soundtracks to heartbreak," the truth is that her vulnerability within her storytelling provides comfort to many young fans during tough times. Her clever lyricism simultaneously points out the mistreatment she has endured at the hands of certain men. Whether it be Kanye storming the stage attempting to ruin her big moment at the VMAs, or Scooter Braun making money off of her hard work, Taylor has continually reclaimed her power and fought back against patriarchal ideologies. And so, I leave you all with this, a quote from one of Taylor's songs on 2019's Lover: "I'm so sick of running as fast as I can, Wondering if I'd get there quicker if I was a man." 
Please share our stories:
View Comments(1)
About the Writer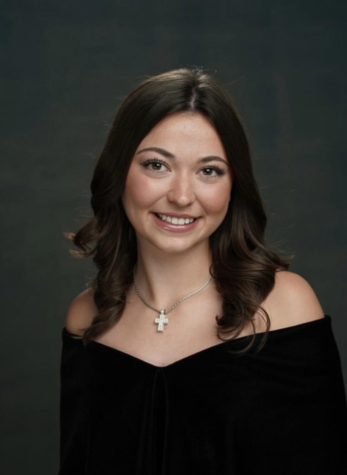 Devin Hamilton
Hi! My name is Devin and I am a senior at the Mount. I am a member of the Siena Seven cabinet as the Secretary of Sisterhood, a core committee member of...